View this post on Instagram
They locked America down for a year under the guise of a "public health crisis, only to open the border to infected illegals.
Tucker reacts to President Biden's speech:

"How dare you tell us who we can spend the Fourth of July with."
👏🏼👏🏼👏🏼pic.twitter.com/gmIkh5YlQb

— NANCY (@NINENEWSNANCY) March 12, 2021
What you heard earlier today from Joe Biden was not the speech of an American President guarding your liberty and freedom. It was the speech of an insane dictator.
This x 1000

"It's a pretty good little scam the New York Times has going. They get to hurt you at will, but you're not allowed to notice. Notice what they're doing and you are 'calculated and cruel.'"pic.twitter.com/1UOKvxf8qj

— Donald Trump Jr. (@DonaldJTrumpJr) March 11, 2021
"Biden says it's a coronavirus bill and my response is 'right, and the stripper really likes you.' Calling this a coronavirus bill is like calling Harvey Weinstein a feminist."
This hate whitey movement has gone too far. Who will pull the plug?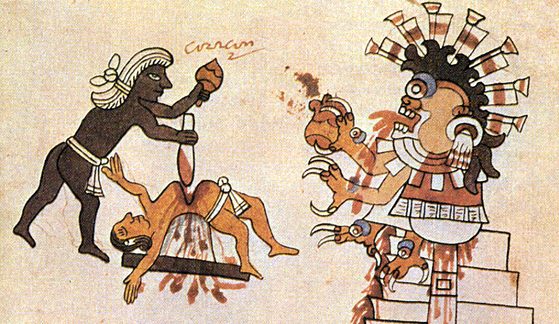 .
California's Proposed "Ethnic Studies" Curriculum Urges Students to Chant to Aztec Deity of Human Sacrifice and Cannibalism – Calls For "Counter-Genocide" Against White Christians
Fauci, asked "what's the science" for denying vaccinated Americans a return to travel, can't explain.