Superb 👏🏽👏🏽👏🏽 https://t.co/eE5jCQ0zXO

— Rita Panahi (@RitaPanahi) April 26, 2021
And get told by everybody's favourite Polish freedom-fighter to fuck off all over again…
Too late: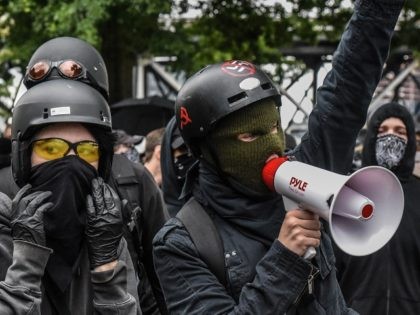 A leftist mob inspired by Black Lives Matter seized effective control of Portland nearly a full year ago. Since then, it has rioted incessantly. At last Portland Mayor Ted Wheeler says he is going to take back what's left of the city on behalf of civilization:
"They want to burn, they want bash, they want to intimidate, they want to assault," Mayor Ted Wheeler said Friday, while announcing the city would extend its state of emergency through Monday. …

"Together we can make a stand … and take our city back."
Lacking the spine to confront Black Lives Matter, Wheeler squeaked, "If BLM leaders can show the courage to stand up to this mob, then we all should."
For all intents and purposes, BLM is the mob, even in Portland, where few blacks live. Antifa riots on Black Lives Matter's behalf.
Portland's black community responds to Wheeler's shifty doubletalk:
HAPPENING NOW: Portland's Black community and protesters are calling out Mayor Ted Wheeler, saying he's misused their statements. @KATUNews #LiveOnK2 pic.twitter.com/uy9UXpAAmO

— Nikki Torres (@NikkiTorresTV) April 24, 2021
If Wheeler was trying to drive a wedge between Black Lives Matter and Antifa, he has characteristically failed.