'Statues are Being Toppled, Gang Wars Fought In Streets'- Victor Orban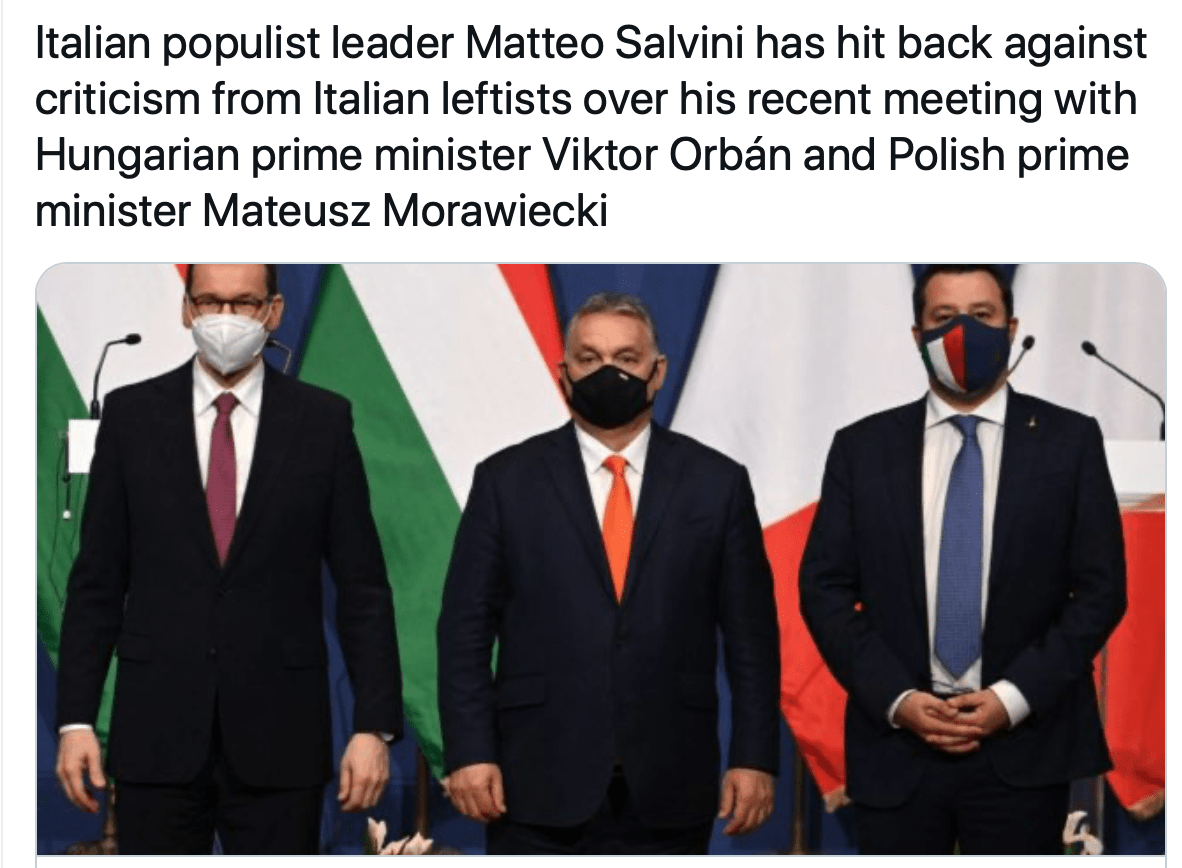 Naturally, lefturds are going apeshit:
Salvini hit back at the criticism, saying that both Poland and Hungary had a "long friendship and rich trade with Italy," and that if the PD was full of anti-Salvini activists "it is their problem."
During their meeting in Budapest, Salvini, Orbán and Morawiecki announced they had formed a new alliance, with Prime Minister Orbán announcing the new group had planned further meetings in May.
"We are going to launch a new platform, an organisation, a process which will give those citizens who believe in a traditional Europe the representation that they deserve," Orbán said.
Prior to the meeting, Salvini had floated the idea of unifying the two largest populist and conservative European Parliamentary groups, which would make a new group the second-largest in the European Parliament.
Hungary Looks to Create New Right-Wing Political Group Inside European Union
Nothing terrifies the ruling socialist rabble more than  "Right-Wing" conservatives. They have come so far on the road to their socialist utopia that they will do anything to prevent a return to responsible governance.
.
BUDAPEST, Hungary (AP) – Hungarian prime minister Viktor Orban said Friday he will soon meet with other right-wing politicians from Poland and Italy to discuss setting up a new nationalist political force in Europe.
In an interview with state radio, the populist leader said he was in touch with Polish Prime Minister Mateusz Morawiecki and Italian former interior minister Matteo Salvini, whose parties are ideological allies of Orban's Fidesz.
Orban Shocked by Disorder in Multicultural West: 'Statues are Being Toppled, Gang Wars Fought In Streets' https://t.co/5dRFzXSOiB

— Breitbart London (@BreitbartLondon) June 22, 2020