Jihad Watch, Iron Burqa contributed to this blog.
The ever-ridiculous Daily Mail goes out of its way to tell us twice, in an article that is poorly written even by the Mail's standards, that Dati was "raised in a devoutly Muslim household." Truth should be true no matter who speaks it, but that is not the case in today's world. Dati's words should carry more weight as coming from a Muslim migrant, who presumably should know about jihad violence and Sharia oppression of women and others, and the devastation that both are causing and could cause to France. But will she be heeded, or excoriated by the establishment media in France and Europe at large? More likely the latter.
"Paris mayor says she AGREES with military chiefs who threatened to seize control of the country and warned of the 'disintegration' of France – as 18 of the officers are fired," by Ross Ibbetson and Peter Allen, MailOnline, April 29, 2021
Read the whole article below the fold.
French minister goes cocksucking: "Muslims are the main victims of radical Islam"
'We need to prevent young people from enrolling into radical groups via social media,' Marlene Schiappa says
Marlene Schiappa: 'We must fight racism and prejudices, conveyed in particular by the extreme right movement in France'
PARIS: The first victims of radical Islam around the world are Muslims and this radical movement is an insult to French citizens of Muslim faith who observe their religion peacefully, according to Marlene Schiappa, French minister delegate in charge of citizenship.
Muslim women protest proposed French ban
A dime a dozen. Every Muslim woman will protest any ban by infidels. Because Mohammedanism rejects infidel law which is to be replaced with the sharia.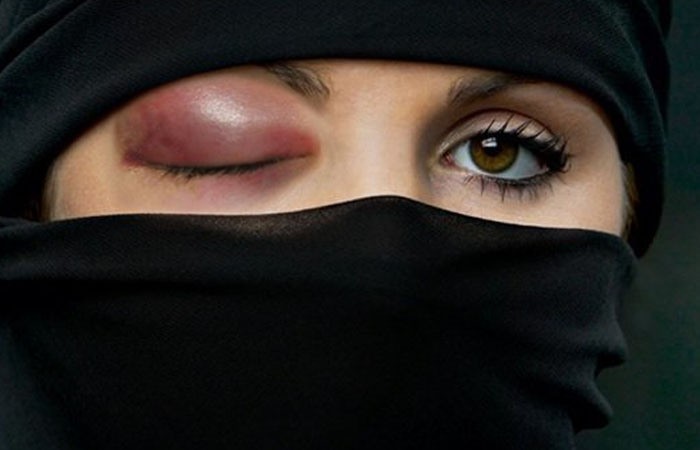 The amendment to an 'anti-separatism' bill designed to strengthen France's secular values and which applies to girls under 18 has drawn outrage and prompted an online protest under the hashtag #HandsOffMyHijab (#PasToucheAMonHijab) that went viral beyond French borders.
"It's part of my identity. To force me to remove it would be a humiliation," Chourak said. "I cannot understand why they would want to pass a law that discriminates."
A Paris mayor has backed military chiefs who threatened to seize control of the country to fight radical Islam and prevent the 'disintegration' of France.
Eighteen serving officers who were among the hundreds of retired soldiers who signed the open letter to Emmanuel Macron are to be fired, the country's armed forces chief confirmed today.
But despite widespread condemnation, politicians on the right like Rachida Dati, mayor of the 7th arrondissement, continue to throw their support behind the signatories, who included 20 retired generals.
'What is written in this letter is a reality,' Ms Dati told France Info radio today. 'When you have a country plagued by urban guerrilla warfare, when you have a constant and high terrorist threat, when you have increasingly glaring and flagrant inequalities … we cannot say that the country is doing well.'
The 55-year-old was raised in a devoutly Muslim household by an Algerian mother and father. She has made a name for herself as a politician who takes no prisoners, infuriating left-wingers with her law-and-order crackdown as justice minister, and brushing off critics when she decided to take just three days maternity leave after the birth of her daughter.
She said that 'the police have become a target for terrorists.'
A policewoman was stabbed to death last week in Rambouillet southwest of Paris.
Anti-terror officers said the suspect, a Tunisian national, had been watching jihadist propaganda videos prior to the attack.
Ms Dati continued: 'I am afraid that the police will break down one day.'
Referencing the military officers' letter, she added: 'And if they crack, we go well beyond the disintegration of society.'
The 55-year-old served as justice minister under Nicolas Sarkozy from 2007 to 2009.
Raised in a devoutly Muslim household by Algerian immigrant parents, Ms Dati is no stranger to ruffling feathers and has been tipped to run against Macron in 2022.
She is renowned for taking no prisoners, infuriating left-wingers with her law-and-order crackdown as justice minister, and brushing off critics when she decided to take just three days maternity leave after the birth of her daughter.
Asked in September what her plans were over the next two years, Ms Dati told The Times: 'To win the 2022 presidential election.'
Her intervention today comes as the Chief of France's Defence Staff General François Lecointre today condemned those who signed the letter, calling it 'absolutely revolting.'
'I hope that their automatic retirement will be decided,' Gen. Lecointre told the Parisien newspaper.
'This is an exceptional procedure, which we are launching immediately at the request of the Minister of the Armed Forces.
'These general officers will each pass before a higher military council. At the end of this procedure, it is the President of the Republic who signs a decree expelling them'.
The 18 serving officers joined thousands of retired ones who had signed an open letter warning that France was heading for 'civil war' because of radical Islam.
It said action was needed to fight the 'suburban hordes' – a reference to the predominantly immigrant population of the housing estates which surround French cities – or else there would be 'thousands of deaths'.
President Macron's government strongly condemned the letter, which was published on the 60th anniversary of a failed coup d'etat by generals opposed to France granting independence to Algeria, its former North African colony.
Prime Minister Jean Castex said the letter by military figures was 'against all of our republican principles, of honour and the duty of the army'.
And Florence Parly, the Defence Minister, said: 'This is unacceptable. There will be consequences, naturally.
The soldiers behind the letter were all said to be anti-immigration activists with racist views and strong ties to the far-Right Rassemblement National (National Rally).
The lead signatory was Christian Piquemal, 80, who commanded the French Foreign Legion before losing his privileges as a retired officer after being arrested while taking part in an anti-Islam demonstration in 2016.
Marine Le Pen, the Rassemblement National leader, welcomed the letter, which was first published last week in Valeurs Actuelle (Current Values) magazine….
*****
Rachida Dati is a French politician who served as Member of the European Parliament, representing Île-de-France. Prior to her election, she held the cabinet post of Keeper of the Seals, Minister of Justice. She was a spokesperson for Nicolas Sarkozy during the French presidential election of 2007.