There is absolutely no evidence that this virus strain is an "absolute beast" that spreads in a "very different" way.
Andrew Bolt Herald Sun June 2, 2021
.
What madness is this? The country's worst government is keeping Melbourne shut down for another week because of what seems a fake scare about a new virus strain. The hype from the Victorian government has been astonishing, reckless and self-serving. Chief Health Officer Brett Sutton insists this strain of the Indian variant is "an absolute beast" no other state has had to face.
.
"It has moved faster than any other strain we've dealt with, and we're seeing transmission in settings and circumstances we've never seen before."
This "absolute beast" has so far infected just 60 people in a month, put just one person in hospital and killed nobody – not even the 99-year-old woman who caught it a nursing home.
.
That's why Melbourne is in lockdown for a second week? Seriously?
That's why all Australia is freaking again – a country in which nobody at all has actually died this year from catching this virus here?
.
So what is supposedly so new and terrifying about how Victoria's "beast" of a virus now spreads?
.
Victoria's head of virus testing, Jeroen Weimar, explained that people were getting infected in a "very different" way by just "brushing past each other in a small shop" or "going around a display home".
.
Hello, but that's one way this virus has infected people from the start.
.
Prof Peter Collignon, an infectious diseases expert from the Australian National University, is puzzled by the government's big scare, saying he hasn't "seen any evidence that this (strain) is really behaving differently".
It's like something out of a Bond movie.
The doctor who thanked Dr. Fauci for dismissing the Wuhan lab leak theory is the same guy who gave $600k to the lab, "investigated" it for the WHO and then acted as a Facebook fact checker censoring info on the Wuhan lab leak theory.
You couldn't make this up.
Ditto Kimberly Prather, a distinguished professor in atmospheric chemistry at the University of California, who said Weimar's claims were "baffling".
.
"The commonality that is there now was there before, which is: all of those incidents that he described are people sharing the air indoors."
Yes, this virus has always been spread predominantly by breathing in air infected by a sick person.
I know the World Health Organisation used to say the opposite. A year ago it tweeted: "FACT: COVID 19 is NOT airborne."
.
It claimed you couldn't get sick simply by breathing in infected air. There had to be droplets: "The coronavirus is mainly transmitted through droplets generated when an infected person coughs, sneezes or speaks."
.
That's why we were told to keep just a metre from other people – a sneeze away – and to disinfect surfaces where these droplets might have fallen. That's why we got the ludicrous "virus theatre" of council workers disinfecting even traffic signs.
.
How dangerous that WHO advice was. How foolish.
.
Prof Prather and other colleagues in April wrote an article in the medical journal Lancet that listed 10 reasons why the WHO was wrong – again.
.
They said the evidence was clear and the message urgent: this virus was spread mainly by people breathing in infected air, almost always inside.
.
And check the second reason they gave for believing this virus is transmitted mostly by tiny aerosols, not droplets: "Long-range transmission of SARS-CoV-2 between people in adjacent rooms but never in each other's presence has been documented in quarantine hotels."
.
Doesn't that sound so terribly familiar to Australians, still without purpose-built quarantine facilities with proper ventilation?
In April, two people staying at a Perth quarantine hotel got the British strain of Covid-19 from returned overseas travellers from India who were in another room. They apparently just breathed the same air.
.
Now another person in a Perth quarantine hotel has caught the virus from a traveller from Columbia in another room – sharing the air of a hotel that the West Australian government was warned had inadequate ventilation.
Then there's this Melbourne outbreak, caused yet again by a traveller in a quarantine hotel – this time in Adelaide – breathing in aerosols.
.
He'd opened his door and just breathed in, seconds after infected people down the corridor opened their own door and breathed out.
.
And, yes, this time it was the Indian variant that's now infected 60 Victorians.
But what in that last example is new? As evidence that this virus strain is an "absolute beast" that spreads in a "very different" way?
.
What in any of this hysterical fearmongering justifies not trusting contact tracers to handle this outbreak, as NSW does, especially when the vast majority of those most likely to be killed – in aged care – have had at least one injection of a vaccine?
.
What justifies the shutting down for two weeks of a city of more than 5 million people?
1/ Chief Health Officer Brett Sutton insists this strain of the Indian variant is 'an absolute beast' no other state has had to face. Picture: Getty Images
.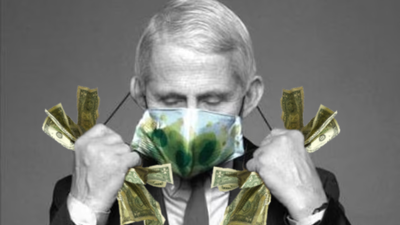 "Too long for me to read…" eh?