Boris Johnson presses G7 to sign climate 'Marshall Plan'
BoJo is not just a clown. He is clearly a traitor to his nation, a Soros lackey & an absolute warming loon. No one should give him the light of day.
Oliver Wright The Australian June 8, 2021
.
Boris Johnson is to push G7 leaders to back a new climate change plan to help developing countries to decarbonise their economies and limit global warming. The British Prime Minister wants to use the summit in Cornwall, England, this week to get agreement from the world's biggest economies to support large-scale renewable energy projects across Africa and parts of Asia.
.
The proposal is modelled on the principles of the American Marshall Plan that helped to rebuild Europe's economies after World War II. It also emulates the so-called Belt and Road initiative that has provided strategic Chinese infrastructure investment to nearly 70 countries since 2013.
.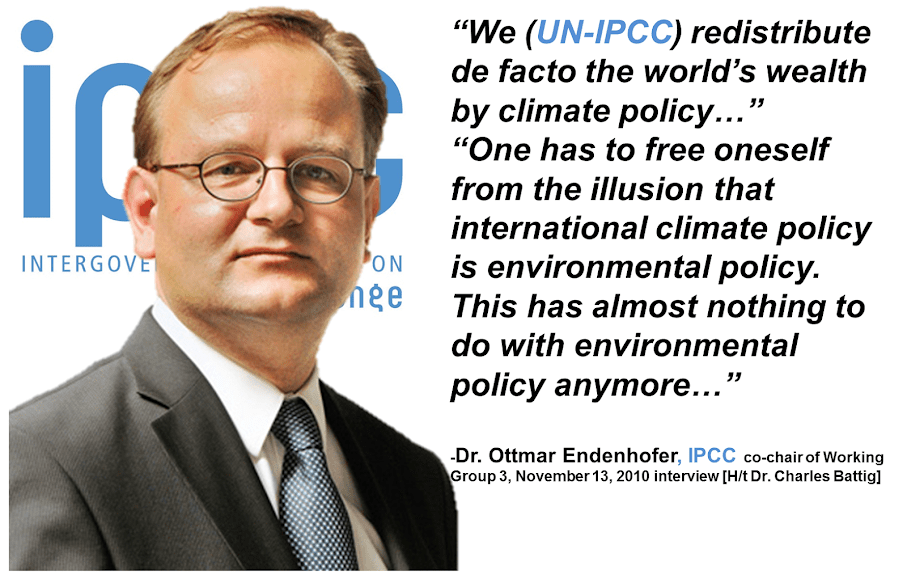 .
Described by the Prime Minister as the "clean green initiative", it is seen as crucial to getting the backing of developing countries for an ambitious commitment to limit global warming to 1.5C when Britain hosts the Cop26 climate change conference in Glasgow in November.
.
Downing St has written to Whitehall departments to draw up policy options for how the UK could contribute to such a fund but the Treasury is understood, so far, to be resisting any commitment to provide new UK money before a spending review in the northern autumn.
Read it all below the fold…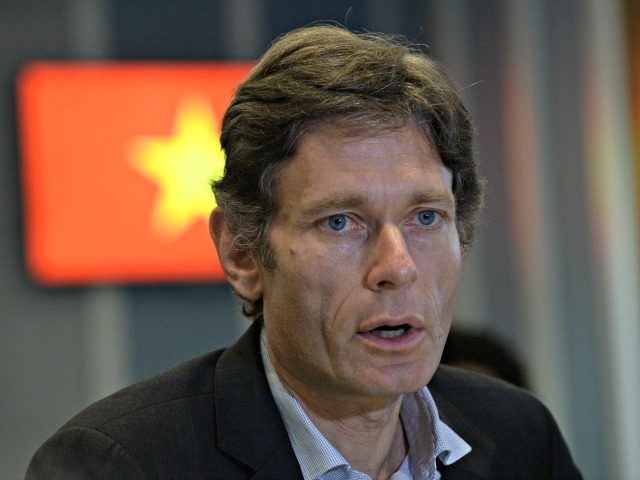 Rep. Tom Malinowski (D-NJ) admitted during a recent town hall that President Joe Biden's infrastructure plan focuses more on climate change than the built environment, despite his calling for bipartisan support for the partisan legislation.
Malinowski, who represents New Jersey's seventh district, said much of Biden's infrastructure plan focuses on climate change and other items unrelated to building roads, tunnels, and bridges.
Tim Blair
The older and richer you are – and the more private flights you've taken, the more cars you've owned, the more plastic surgery you've undergone – the more likely it is you'll become a climate change celebrity.
Turncoat's warming scam
Turncoat, the carbon dealer
Malcolm Turnbull warns Europe and Biden are moving towards carbon tariffs
.
Malcolm Turnbull has warned Scott Morrison that European and American carbon tariffs are almost inevitable, as the Prime Minister faces pressure on climate action from G7 leaders. Mr Morrison is expected this week to push back on plans to add carbon border charges to Australian products as the EU prepares to finalise plans on tariffs.
.
US President Joe Biden has also floated carbon tariffs since his election campaign and has repeatedly called on Australia to take greater action on climate change.
.
Mr Turnbull told ABC radio on Thursday that the tariffs were an easy sell politically in Europe, and his sources within the Biden administration were growing in favour of border charges. "If you're a politician, talking about protectionism is very popular domestically because you say I'm putting up a tariff – I'm going to protect local jobs, protect local businesses," he said.
.
"The momentum is in favour of it because they can say we have a commitment to reach net zero … why should someone who's dragging their feet like Australia or whoever – pick another country – why should they be able to import goods into our country without paying a price?"
.
Mr Turnbull also said he hoped international pressure would push Mr Morrison closer this week to officially adopt a net zero carbon emissions target for 2050.
"It's so easy to sell domestically that you'd have to be pretty naive to not see it coming up the lift."
.
The European Commission – which is a regular member of the G7 in its own right – is due to propose its carbon border tariff policy on July 14 and British Prime Minister Boris Johnson has also raised taxing products from countries with weaker climate targets.
.
Australia Institute climate and energy director Richie Merzian said the push towards climate tariffs was growing and could even be part of the G7 leaders' communique later this week.
.
"You don't just have the EU preparing its proposal on climate border tariffs; the US, Canada and Japan are all interested … With Japan particularly, when you have the Asian nations on board, it will be hard to stop the momentum," he said.
"The conversation will definitely start on the margins of the G7 and could well leak into the final ­communique."
.
Green Energy Markets analyst Tristan Edis said on Monday a carbon tariff might not be as significant a barrier to Australian exports as feared. "It's essentially the same as the carbon price in those countries that Australia would be paying. If the carbon price is $40 a tonne, Australia will be paying that and not getting a free ride."
******
More on BoJo's climate madness:
.
One government source warned that unless Mr Johnson overruled Rishi Sunak, the Chancellor, there was a risk that the initiative would be counterproductive and that developing countries would see it as an "empty promise", making agreement in Glasgow less likely. "The critical factor at Cop26 is going to be to get the so-called global south to put pressure on middle-income countries such as India, China and Brazil and not allow them to slow the process of reaching global net zero," the source said.
.
"To do that, the West needs to come up with a meaningful package of support that includes some pretty serious amounts of money. Repurposing some existing development aid simply isn't going to cut it."
.
Another source, close to some of the Cop26 delegations, said that there was concern internationally that China was getting more traction from governments in developing countries. "There is a feeling that the UK is not where it needs to be to get an ambitious agreement in November at this stage," the source said. "The thing people forget about Cop26 is that it needs to be unanimous and that means building alliances. So far China appears to be doing that more effectively than the West."
.
Mr Johnson is understood to have told the Foreign Office, the Department for Business, Energy and Industrial Strategy and the Treasury to develop ideas to put to world leaders in Cornwall.
.
The most significant proposal is for a multibillion-pound green development bank that could directly fund projects that reduce carbon emissions in the poorest regions of the world. As well as providing direct capital to projects, this could also be used to underwrite private investment.
.
"One of the key things is to re-risk these projects for investors," one Whitehall source said. "At the moment there is a pipeline of projects but countries are struggling to finance them. If the West underwrote that risk you'd be in a position to unlock some very serious investment."
.
It is understood that Mr Johnson has already talked to President Joe Biden about the plan and the US administration has expressed interest in participating. It is now being discussed by the high-ranking officials known as the G7 "sherpas" before the meeting of leaders in Carbis Bay at the weekend.
.
Sources said that it was still unclear how big the initiative would be and it is possible that the details of the financing of the scheme could come later in the northern summer. "The important thing to get in Cornwall is the commitment," they said. "You can then roll out the details as we get closer to Glasgow."
One warned, however, that it would be crucial for Mr Johnson to show a significant UK financial commitment, saying: "The government is going to need to put its money where its mouth is. Clearly existing development funding channels would not in any way present a significant alternative to a Chinese government arriving with a financed energy project as an offer."
.
They added: "If you launch something at the G7 and you say we're going to take this big strategic approach to funding transitions in the developing world then they will be delighted.
.
"But if there is no new money this will look like a very hollow piece of politics and could be counterproductive in terms of getting an ambitious agreement at Cop26. If that's what the PM wants to do then it needs to be more at the maximalist end of the range of possible outcomes."