Mohammedans see any resistance to the Islamic expansion program as illegitimate. Any gov't that that opposes jihad must be brought down.
Shamima Begum 'told friends she'd never name fellow Brits who joined ISIS' despite vowing she'd help fight terrorism if allowed back to UK
Note how she presents herself in western attire instead of the obligatory burqa for ISIS headbangers: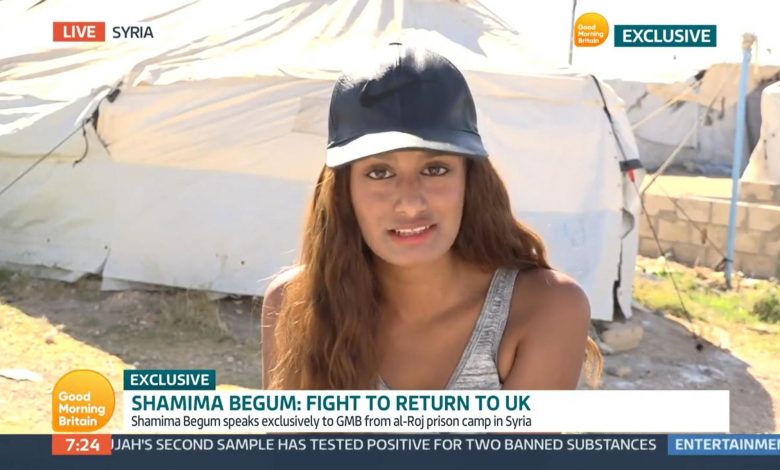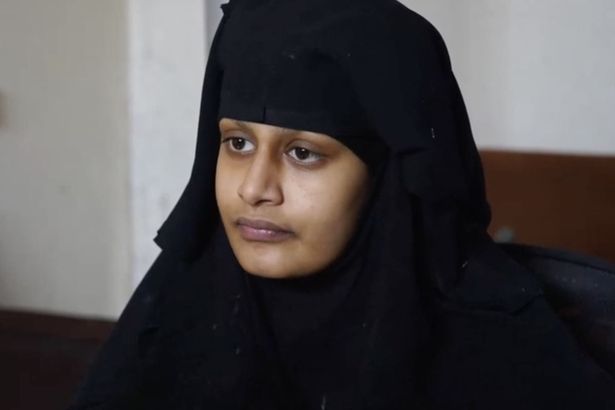 Will anyone have the wit or courage to investigate how Shamima Begum got that idea? Who taught her Islam? What does her mosque in the U.K. teach? Does anyone know? Does anyone care? Or are such questions "Islamophobic"?
"Jihadi Bride: I Thought Joining ISIS Was 'Doing the Right Thing as a Muslim,'" by Victoria Friedman, Breitbart, September 15, 2021:
Former teen jihadi bride Shamima Begum claimed that she joined the Islamic State terror group in Syria because she thought she was "doing the right thing as a Muslim" and she did not know ISIS was a death cult, thinking it was only "an Islamic community".

Speaking during her first live television interview to ITV's Good Morning Britain on Wednesday, Begum appeared to be continuing to market herself as, not so much as a rehabilitated extremist, but a naive teen groomed by the terror group and manipulated her into agreeing to leave her London home to marry a jihadist in Syria aged 15.

Far from the hijab-clad woman Britons saw when reacquainted with the then-19-year-old during her first interviews with The Times from the notorious Al Hol refugee camp for ISIS family members in 2019, Begum continues to sport her rebranded appearance — a flesh-exposing top, branded baseball cap, loose hair, and makeup — that the mainstream media appeared to fawn over when the look was first debuted earlier this year.

Now living at the Al Roj refugee camp in northern Syria, the 22-year-old said that she did not intend to join the terror group "for violent reasons" and "not because I wanted to be a terrorist. It was because I thought I was doing the right thing as a Muslim. I did not want to hurt anyone in Syria or anywhere else in the world."

Asked to elaborate on how it was "the right thing" as a Muslim to join a death cult, Begum told Good Morning Britain's Susanna Reid and Richard Madeley: "At the time, I did not know that it was a death cult. I thought it was an Islamic community that I was joining."

Begum went on to say that she had been "groomed" by extremists online "and taken advantage of and manipulated into coming"….