Delingpole: Britain's Police Are Now the Paramilitary Wing of Extinction Rebellion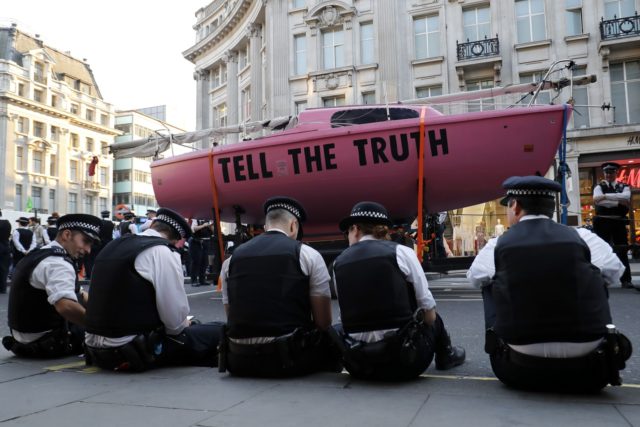 This is your occasional reminder that the police are not your friend. If you're in any doubt, check out the depressing footage of British police apparently aiding and abetting a group of climate loons as they close down a public highway.
The footage shows a gaggle of activists from one of Extinction Rebellion's offshoots waiting to blockade a slipway leading on to the M25 (the London orbital; Britain's busiest motorway) during morning rush hour. Instead of arresting the lot of them for causing a breach of peace, one policeman steps into the road and appears to stop the traffic in order to enable the activists to complete their cordon.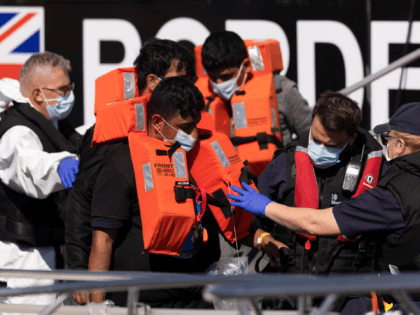 'I am in the same boat': anger and empathy greets Dungeness migrant arrivals
Hundreds of migrants are risking their lives once again to reach English shores, but a polarised reception awaits them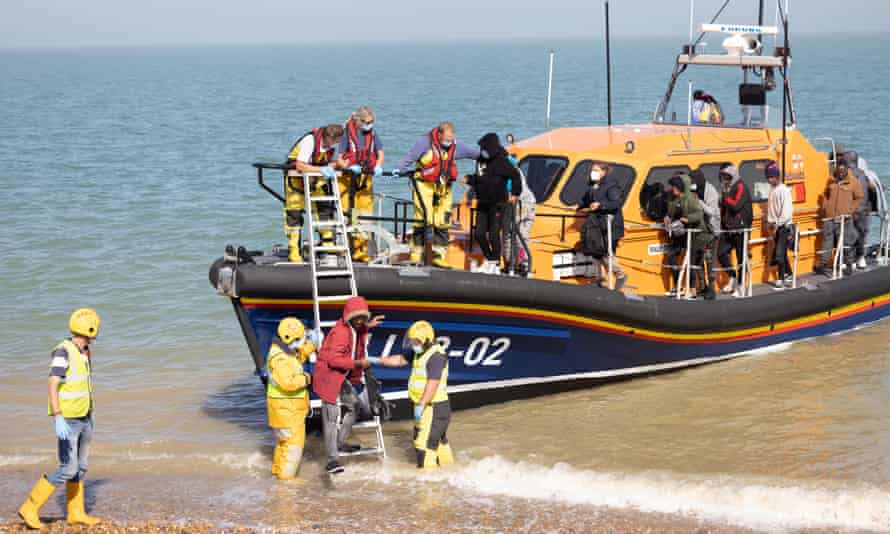 There were shouts of "lawbreakers" and "go home" as 15 migrants staggered on to the shingle of Dungeness beach in Kent, greeted by a handful of hostile onlookers. One woman also directed her anger at the lifeboat crew who rescued those making the dangerous journey across the Channel by small boat. "Traitors," she yelled repeatedly.
Those who made it ashore on Tuesday included three Eritrean teenagers. "I'm fine but I got a little bit in the water," said one. His jeans were soaked through. "I have a brother here, I think in London," he said, but he didn't want to add more. "I am too hungry."
A middle-aged woman looked exhausted as she came off the lifeboat. She said she was Iranian. A 17-year-old from Somalia said he was "very happy" but appeared shattered.
Two hours later a second lifeboat arrived, carrying up to 100 people including several children.