What's the definition of The Greatest Global Pushover in the world?  How about the nation that is often the worlds top exporter of coal and fifth biggest for gas, with the biggest distances, the lowest population density, fastest population growth, in a land where electricity prices have doubled, but which has already cut emissions by a staggering 46% each while adding more renewable energy per capita than any nation on Earth. Yet we worry about being "left behind" or called a pariah?
Also from JoAnn Nova: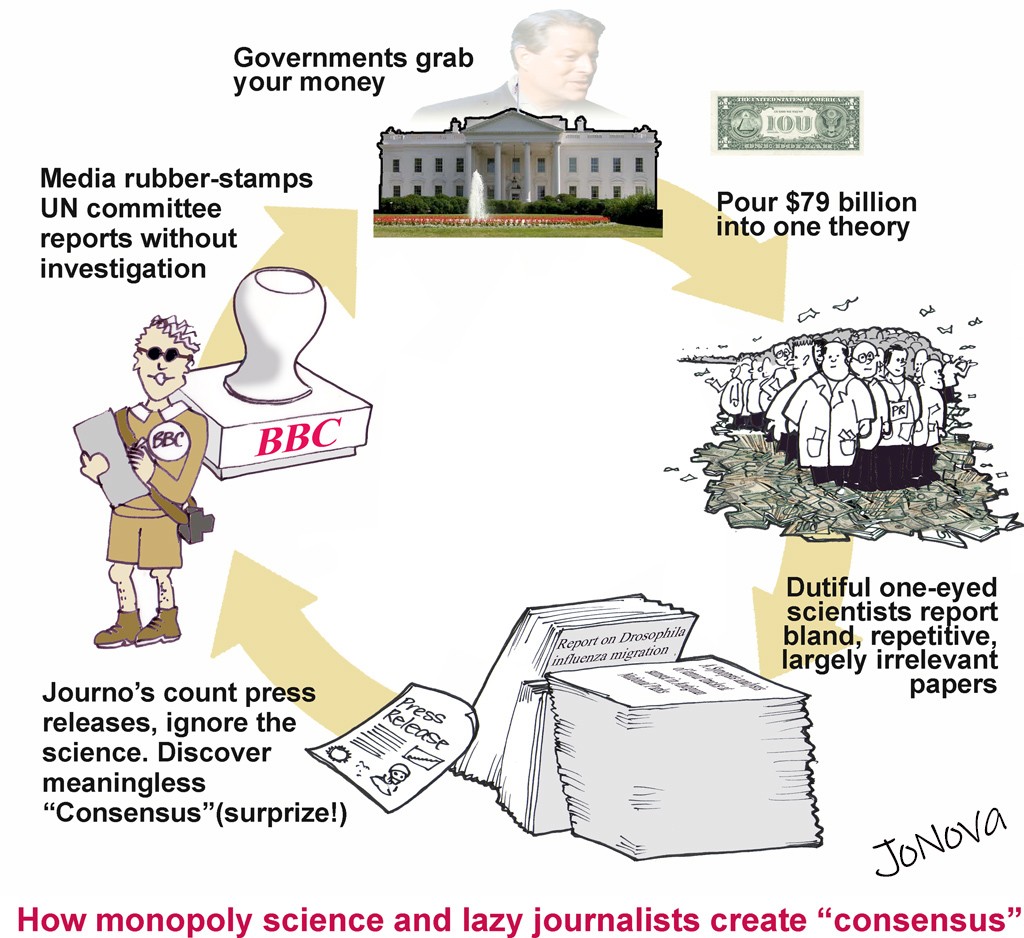 If climate scientists knew how the climate worked they wouldn't need junk keyword surveys, they'd just predict the climate instead.
And they wouldn't keep cooling the past, deleting their emails, their data and their prophecies of doom.