There is no hope for Germany. These people have substituted GOD for the state. The almighty gubbermint must rule, regulate & control everything. Germany is f*kced.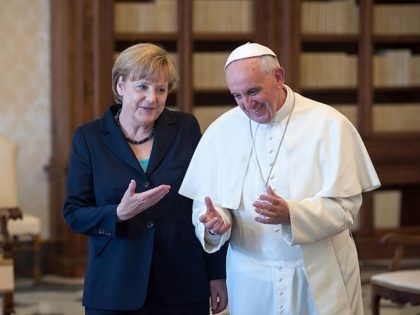 "Great leaders" like Pol Pot & Chairman Mao. Merkel firmly set Germany on the path to ruin from which there is no escape.
Merkel And Her Final Betrayal – "The End" of Germany and Europe?…
Merkel got Germany ready for the "Great Reset"
German Police Prevent 'Vigilantes' from Patrolling Border to Stop Illegal Migrants https://t.co/nn3Ti4iPmX

— Breitbart London (@BreitbartLondon) October 26, 2021
Poland is being threatened with economic sanctions, including a possible withholding of annual EU stipends and money set aside for EU nations to combat the COVID-19 pandemic.
Responding to these threats, Prime Minster Mateusz Morawiecki is accusing the EU of "blackmailing" Poland and holding a "gun to our head."
"If you want to make Europe into a nation-less superstate," says Morawiecki, "first gain the consent of all European countries and societies for this."

The questions raised by the rebellious Poles are fundamental: Which takes precedence, when they come into conflict, Poland's constitution and Poland's laws, or the laws of the European Union?
French Conservatives Tighten Ties With Hungary
Eric Zemmour: Poland Must Oppose Threats and Blackmail From Brussels.