Chants of "fuck Dan Andrews" as tens of thousands pile onto the streets of Melbourne right now as another weekend of worldwide protests against covid tyranny kicks off.
Unfortunately, I personally have no hope that peaceful protests will change anything. That train left the station.
Love you all! Awesome to see! #Melbourneprotest #NoVaccinePassportsAnywhere #NoVaccineMandates pic.twitter.com/ZHFX5EhhBj

— SockRatEz (@SockRatEzTDA) December 4, 2021
Tens of thousands of "freedom" protesters have vowed to "continue weekly rallies and ramp up the disruption" against coronavirus vaccine mandates and the pandemic bill that was passed in state parliament this week.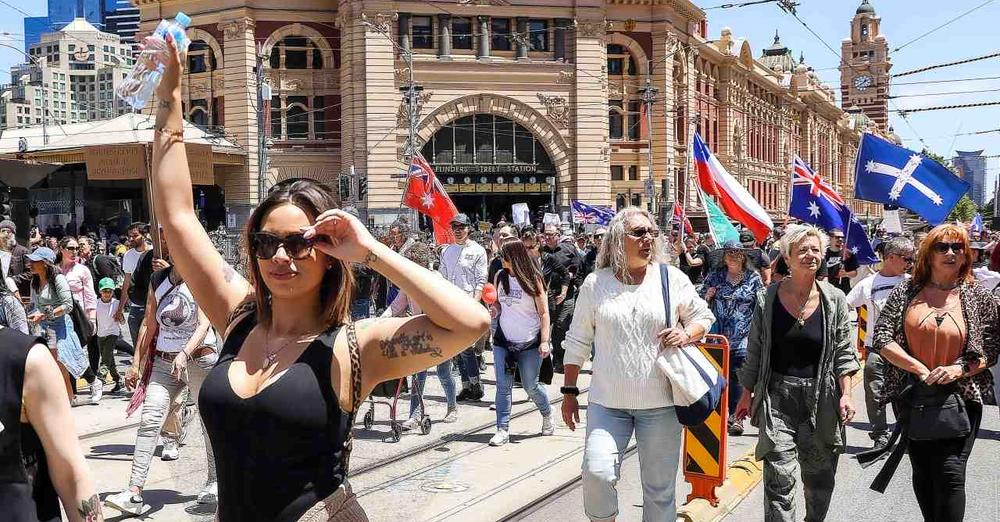 Let's go again Melbourne! #melbourneprotest #freevictoria #killthebill pic.twitter.com/kvp0zREMMb

— Nathan Livingstone (@NathanLivOnline) December 4, 2021
Another big turn out at the Melbourne Protests! Entering Treasury Gardens. #melbourneprotest #killthebill #freevictoria pic.twitter.com/hjDcSLnw9v

— Nathan Livingstone (@NathanLivOnline) December 4, 2021
The chairman Dan brigade appears, all dressed up with no place to go:
Masked people are counter protesting those fighting for freedom in Melbourne right now. pic.twitter.com/GzNPO3TZ5z

— Deleuze (@Kukicat7) December 4, 2021
Belgium:
As Belgium turns into a Covid prison, they're labelling people not getting injected with the experimental covid vaccine "far right" now.
.
I've never seen such a mixture of people standing up for their freedoms like they have with this plandemic.
.
And it's been all races, religions and every corner of the political spectrum, this is just another pathetic attempt to divide and conquer!