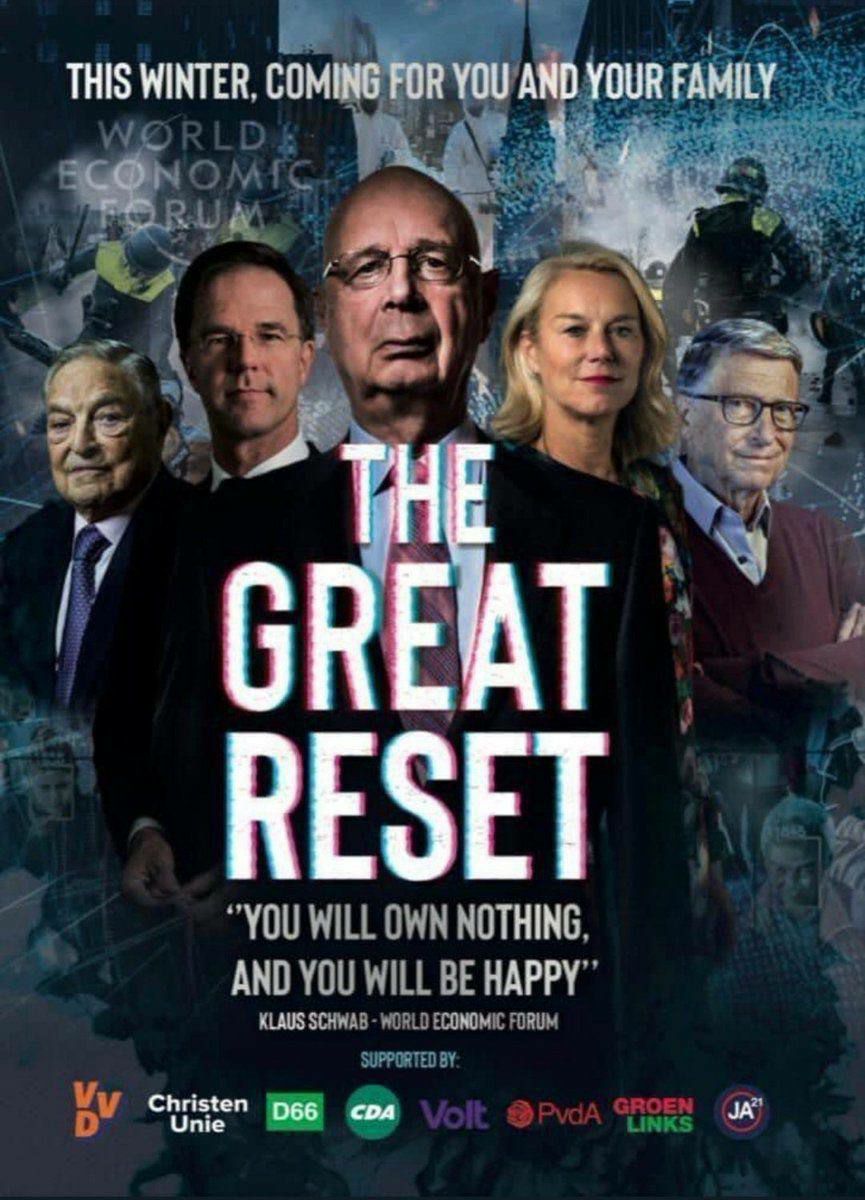 A communist world government to rule and regulate every step you take?
The usual BS about "climate change", "sustainability" and all the claptrap out of Agenda 21 & 30 from the United Nations.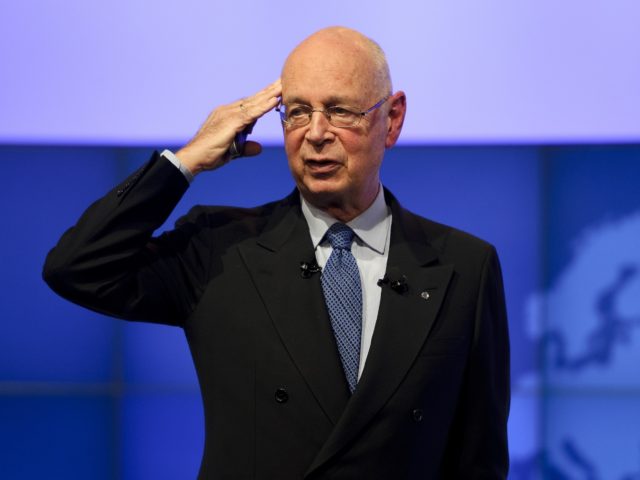 I shudder every time propagandist scribblers use words like "philanthropist"for the likes of Gates, Soros or Klaus Schwab. Why don't they use their own money for all they wonderful things they want government money (taxpayer dollars) for?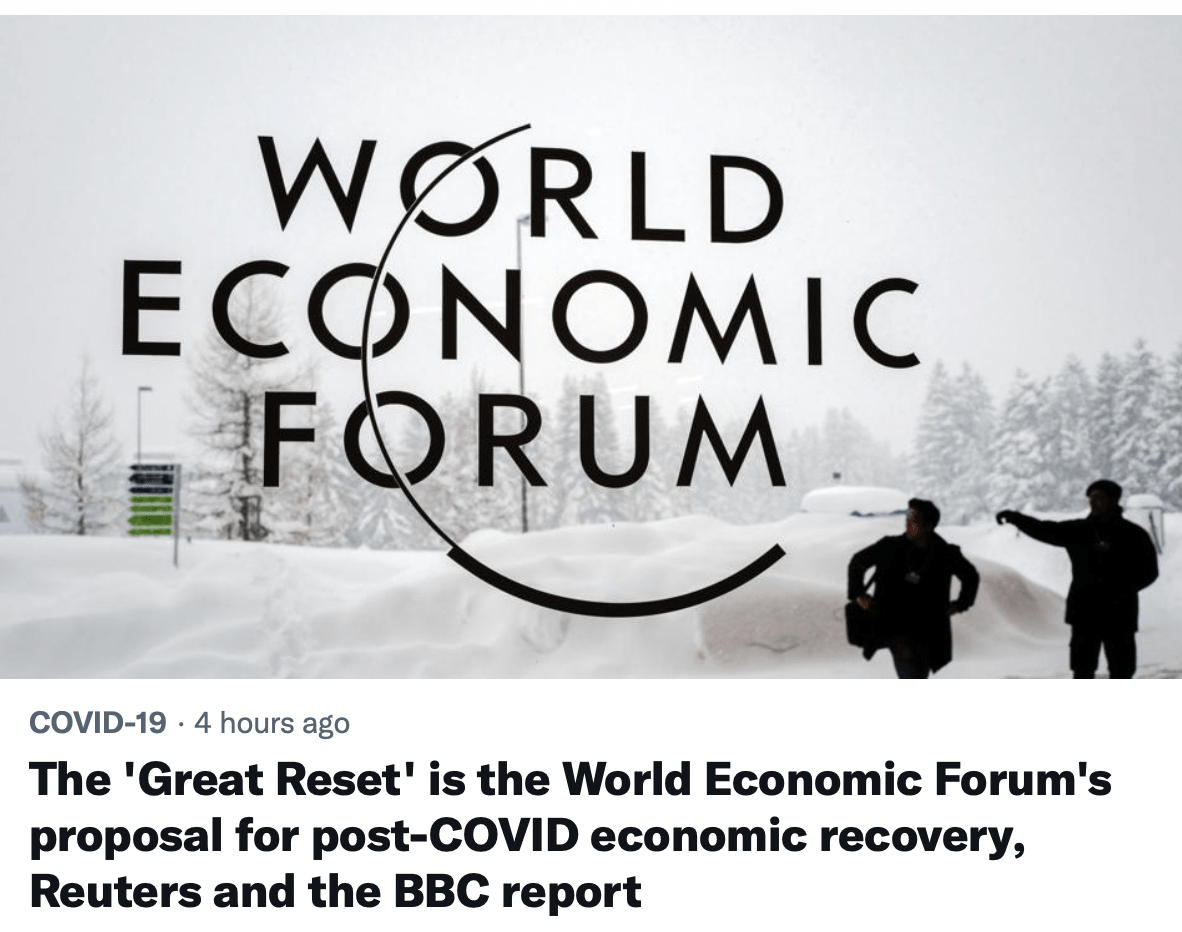 The World Economic Forum (WEF), an international NGO, launched an initiative named the "Great Reset" in June 2020. The initiative calls for rebuilding from the COVID-19 pandemic in an equitable and sustainable way, according to the WEF's website. Various conspiracy theories related to the term have been debunked, the BBC and Lead Stories report. Most recently, a documentary made numerous claims about the pandemic, global current affairs and the potential of a new world order that would be brought on by The Great Reset, Reuters reports.
Who is really spreading misinformation here?  At this point Reuters should be classed as satire.
Reuters is owned by the NWO creeps. This is counter propaganda.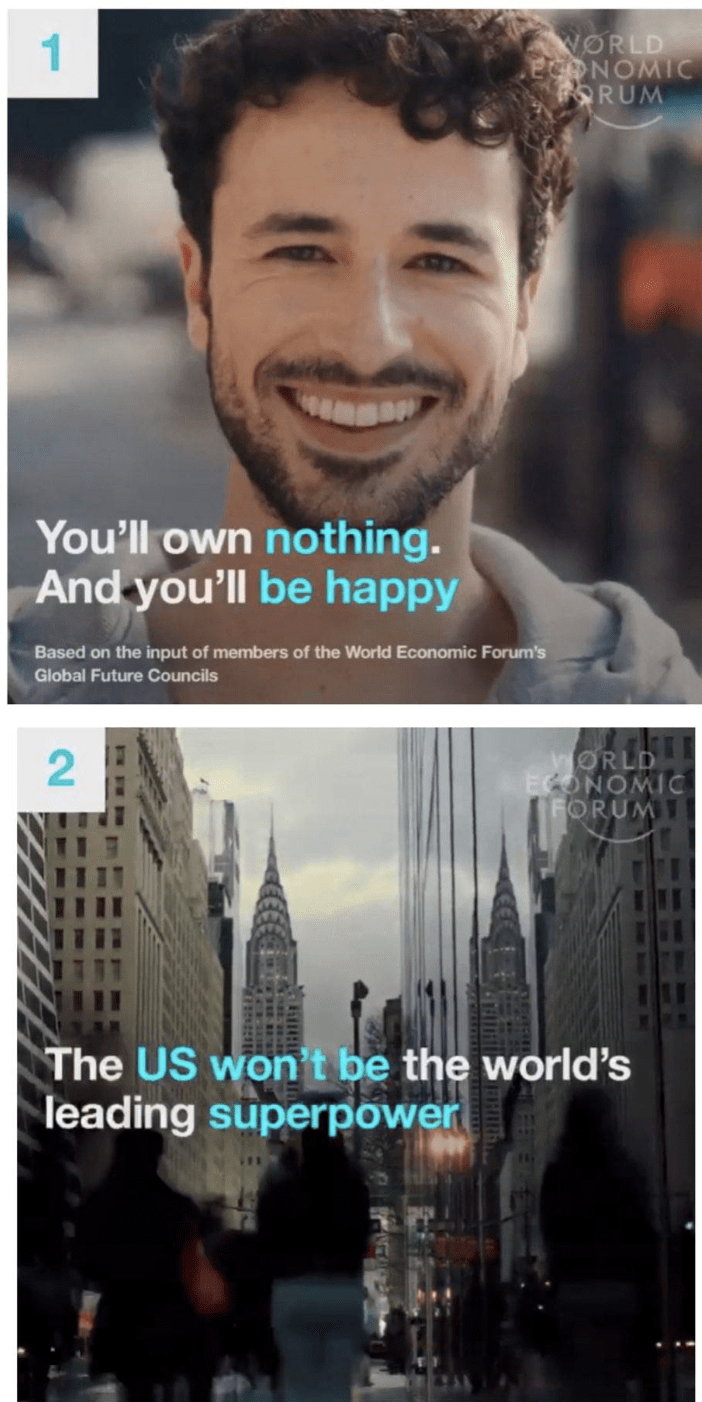 And don't get me started on build back better… 'How to spot fascism.' pic.twitter.com/hw9Ag4Wp5o

— Consciousness Evolution Movement (CEM) (@coevmo) January 19, 2022
We suffered "Carbon taxes" already once under that creepy, unelected G-Lard. There is no appetite for more.
And then comes Merkel's successor @OlafScholz, a fellow Stasi agent:
'Without a truly global immunisation campaign, we will soon run out of letters in the Greek alphabet for new variants of the virus.'@OlafScholz on COVID-19 vaccination strategy.

Watch the #DavosAgenda session here: https://t.co/m9KqGEJji3 pic.twitter.com/KN6t0YHSAY

— World Economic Forum (@wef) January 19, 2022