Dr Robert Malones views on COVID-19 vaccinations have never been debunked. Smeared & ridiculed, yes. But debunked? Never.
George will be on the right side of history

It's Morrison & all the other 🤡🤡 who are dangerous

Looking after their Pfizer mates & using marketing spin as basis of govt "policy"#IStandWithGeorge NOT the dangerous 🤡🤡 who look after their Pfizer mateshttps://t.co/eBOo5SLbJ9

— Craig Kelly MP (@CraigKellyMP) January 21, 2022
Listening to state premiers & the Prime Minister it seems that human rights and freedom are theirs to remove and to then sell for coercing compliance.
Instead, the reality is that Freedom is our birthright.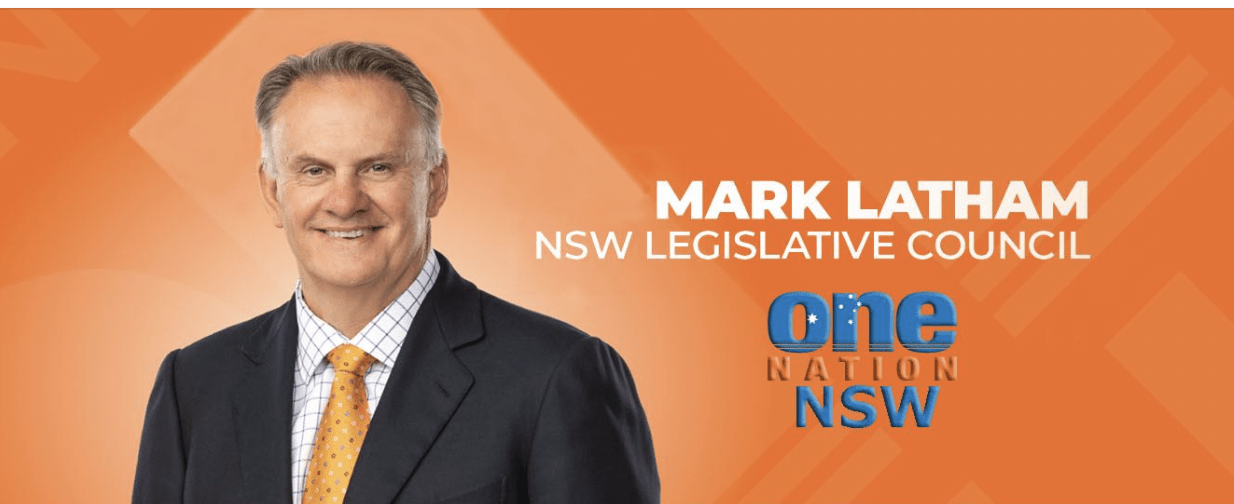 The Best Mindset: Healthy Scepticism
From The Hon. Mark Latham MLC, New South Wales
.
For two years we have been bombarded with information about COVID, most of it part of the Media Scare Machine (MSM) spreading exaggerations and fear.
I know many people feel confused and frustrated.
.
Politicians, bureaucrats and academics have also been part of the flurry of information.
.
Add to that some of the wacky stuff on websites and it's been a dreadful period of irrationality in our public life.
.
I've concluded that the best approach is one of healthy scepticism—doing as much research as possible and testing the validity of all claims.
.
So many things have been plain wrong or backfired, such as:
.
…Claims by people like Peter Van Onselen that Australia will have 100,000 Covid deaths.
.
…Predictions that high vaccination rates will kill off the virus were wrong (COVID is still spreading, including for the vaccinated). The main impact of vaccination has been to reduce hospitalisation rates.
…The introduction of workplace vaccination mandates has been counter-productive as it has caused nursing shortages in our hospitals and general worker shortages in many industries (look at our supermarkets).
.
It's shameful the way in which all governments signed up to the Doherty Institute Report in August for everyone to have full freedoms at 80% vaccination rates. But each government then reneged on that deal; that compact with the public.
.
In truth, history tells us these viruses mutate downwards, becoming less dangerous.
.
That's what's happening now with Omicron. Just like the flu, the main danger is for the elderly and those already ill.
.
I believe the rest of us should get on with life, with sensible precautions, but certainly not living in fear. And maintain a healthy scepticism about the information being peddled in the media and by government.
.
*****
Prime Minister Scott Morrison has urged parents to ignore George Christensen, a member of his own government, after labelling the member for Dawson's calls for them not to immunise their children as "dangerous".
Covid vax does not immunise. It doesn't.
The Queensland MP, who has announced he will not contest the next election, released a podcast on Tuesday morning under the title "Do NOT vax your children" accompanied by an interview with Dr Robert Malone, whose views on COVID-19 vaccinations have been widely debunked.
This is a false claim.
Dr Malone has been permanently suspended from Twitter for spreading COVID-19 misinformation.
Censorship doesn't mean "debunked", neither does it prove "misinformation".
"I strongly disagree with the message sent out by Mr Christensen regarding children's vaccinations," Mr Morrison said in a statement.
The officials are all corrupt. So is their advice.
"It is contrary to the official professional medical advice provided to the government, and I urge parents to disregard his dangerous messages in relation to vaccines."
Fraudci is "the science". Not.
Mr Morrison said vaccinations were "our primary weapon against this virus" currently sweeping through the Australian population.
The statement, issued on Tuesday afternoon, made no mention of any action the government might take against Mr Christensen.
Opposition Leader Anthony Albanese said the inaction was a "failure of leadership" on the part of the Prime Minister.
"Scott Morrison has just presided over a circumstance, which has been watched by the whole world, of the deportation of Novak Djokovic," he told Sydney radio 2SM.
"At the same time that, eventually, there was action taken, there's been no action taken whatsoever against [South Australian Liberal Senator] Alex Antic, George Christensen, and [Queensland Nationals Senator] Matt Canavan at various times.
"They have said some rather extraordinary things. These are people who are out there promoting ideas that are based upon conspiracy theories, which, if listened to, would have a bad health outcome for people who would follow their advice."
Mr Christensen's Nationals partyroom colleague Darren Chester went further than the Prime Minister, calling out the "reckless" claim, which he described as "just more of the same conspiracy theory crap".
Former Nationals leader Michael McCormack, meanwhile, seemed to suggest Mr Christensen needed to be "pulled into line" in a Twitter post on Tuesday night.
But the Nationals' leader, Deputy Prime Minister Barnaby Joyce, has long said Mr Christensen had a right to express his views.
"We've got anti-vaxxers, certainly, but they're not from overseas," Mr Joyce told this masthead earlier this week.
"What can [we] do? As much as [Immigration Minister Alex] Hawke would like, he can't send any of our politicians to Serbia."
But Mr Albanese said that as government MPs, they had extra responsibility.
"As Australians, they can say whatever they like, but these are government members," he said. "They shouldn't say whatever they like as members of the Australian government."
Earlier, Health Minister Greg Hunt said he had not heard about Mr Christensen's comments.
"Vaccinations save lives and I would flatly, plainly disagree with anyone who said that," he said.
Vaccinations do that. But the Covid vax is a dodgy scam.
"Anti-vaxxers aren't just losing the debate, they've lost the debate.
"We're at a 95 per cent national 16-plus vaccination rate. That's beyond the conception of almost any commentator or observer through the course of the pandemic, and yet we pushed through."