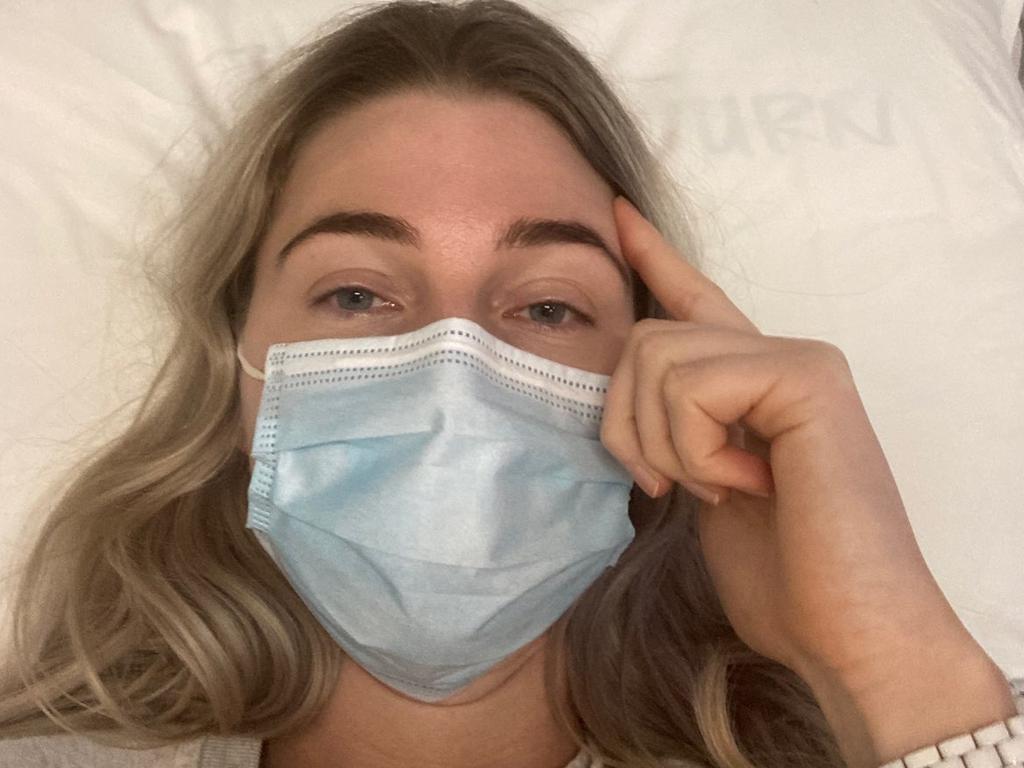 Daniella Lenarczyk received her first Pfizer dose in September. Six months on, she's in constant pain and desperate for answers.
They shrug their shoulders and say it's stress," she said.
"It just breaks my heart how we followed all the rules, we listened to what the government said – now we're asking for help but we're (called) anti-vaxxers.
"I got the vaccine because I trusted the government, the state and federal politicians, the chief medical officers. Now that trust is broken because I'm asking for help and there's just a lot of finger pointing."
A Sydney finance worker suffering severe neurological problems more than six months after her Covid-19 vaccine says she feels abandoned by the government and the medical community.
Daniella Lenarczyk, 34, says she has experienced migraines, tinnitus, neck pain and numbness in her arm since receiving her first Pfizer dose on September 3 – but that doctors have been left "stumped" and unable to give her any answers.
Ms Lenarczyk, who fears she may have to give up her "dream job" due to her ongoing health problems, has spent close to $4000 on out-of-pocket medical expenses for specialist appointments, tests, scans and medications and still "no one knows what to do".
She provided news.com.au with copies of hospital discharge summaries as well as Medicare claims records detailing more than 30 visits to GPs and specialists between September and February.
"They shrug their shoulders and say it's stress," she said.
"It just breaks my heart how we followed all the rules, we listened to what the government said – now we're asking for help but we're (called) anti-vaxxers.
"I got the vaccine because I trusted the government, the state and federal politicians, the chief medical officers. Now that trust is broken because I'm asking for help and there's just a lot of finger pointing."
Ms Lenarczyk says she is now on a "strong concoction" of painkillers and preventatives to cope with her symptoms, which, to her frustration, are not officially acknowledged even as uncommon side effects of the vaccine.
"I have permanent damage to my ears – I do not know what silence sounds like," she said.
"The whole weekend I had a migraine, Friday, Saturday, Sunday, I was crying every day because I was in pain. I have severe neck pain and pins and needles running through my arm, my fingertips are freezing cold.
"GPs can't provide you any answer because they just follow the guidelines provided by the government. At the end of the day the body isn't black and white, there are so many other things happening to our body which haven't been accounted for."
While health authorities including the US Centers for Disease Control and Pfizer itself have denied any causal link between the vaccine and neurological symptoms like those experienced by Ms Lenarczyk, some experts have called for more investigation.
Last week, vaccine researcher Gregory Poland from the Mayo Clinic told MedPage Today he had developed life-altering tinnitus soon after receiving his second dose of Pfizer a little over a year ago.
"It was like someone suddenly blew a dog whistle in my ear," Dr Poland told the publication. "It has been pretty much unrelenting. I can only begin to estimate the number of times I just want to scream because I can't get rid of the noise or how many hours of sleep I've lost."
Dr Poland said more research was urgently needed to determine what caused his symptoms, which he believed may affect potentially millions of people worldwide.
The publication noted there was some research showing evidence of neurological complications post-vaccination – notably rare reports of Guillain-Barre syndrome (GBS).
Dr Elliott Kozin, a neurotologist at Massachusetts Eye and Ear in Boston, told MedPage Today there were "ongoing research efforts to understand if Covid-19 vaccines may be related to various auditory complaints, including hearing loss and tinnitus", but that there were "no definitive studies on the subject".
"Temporality is not causality," Dr Poland acknowledged.
"Rather, it forms a hypothesis, and then what you do is carefully collect information to determine (whether) this potential syndrome or side effect (is) above and beyond the background rate before there was Covid or a Covid vaccine, and is the rate different in people who got the vaccine and people who didn't."
He added, "My own best guess is that this may be an off-target inflammatory response, inflammation of the temporal lobe area of the brain where sounds are generated or made sense of."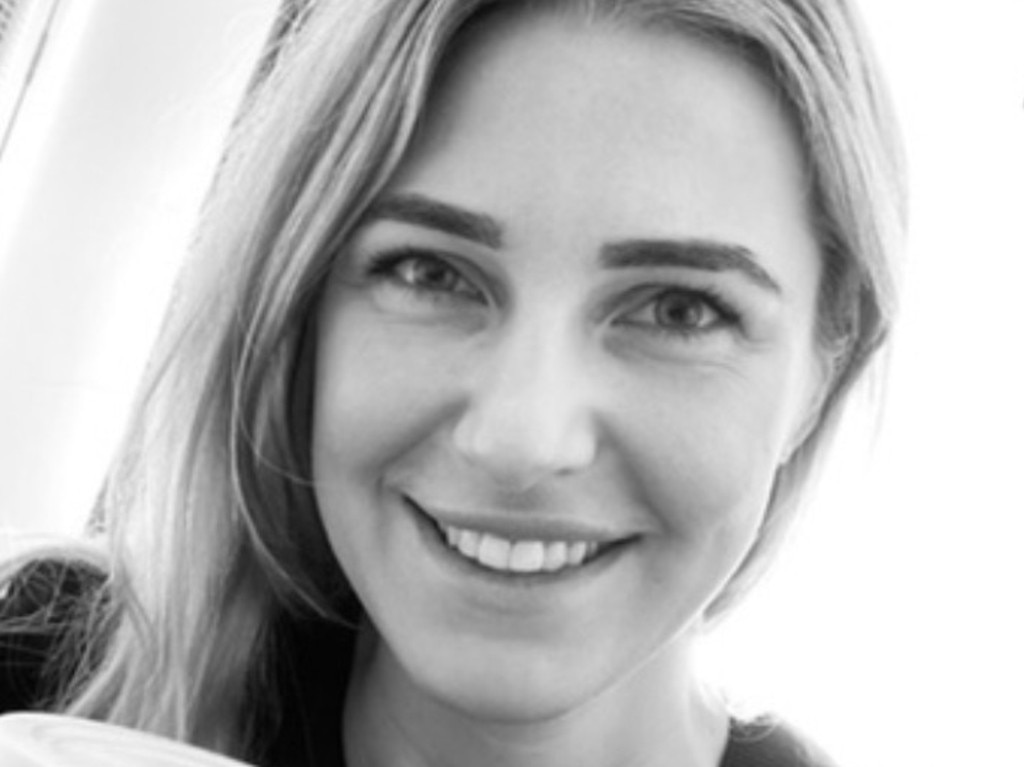 According to Ms Lenarczyk, she immediately fell sick after her first dose, experiencing nausea and sweating within minutes.
Her symptoms worsened over the following weeks, but trips to the hospital and multiple scans turned up nothing wrong.
"The ENT, audiologist, immunologist, neurologist, all are saying they can't help or it could be stress-related," she said.
"I've had an X-ray, CT scan, an MRI of my brain and neck. It's just frustrating. I had to move in with my parents, I couldn't work. Painkillers weren't working. It felt like my face was going to explode.
"I'm in pain every single day – my breakfast is painkillers. I was told to see a psychologist as it was assumed I have a tension headache due to stress."
An immunologist consulted by Ms Lenarczyk requested information from Pfizer.
The drug company responded with a letter summarising the available literature, citing a paper published in the International Journal of Audiology last year detailing three case reports of tinnitus following vaccination.
"The authors hypothesised that history of atopy and auto-immune disorders in these patients could have triggered an abnormal auto-immune response that affected the cochlea-vestibular system," Pfizer wrote in the letter.
"They also considered immunisation anxiety-related reaction and a coincidental event as other possible causes of the tinnitus and concluded that larger well designed studies are needed to establish if tinnitus is an adverse effect of the Covid-19 vaccine."
In her research online seeking answers, Ms Lenarczyk came across what sounded like another woman's similar experience detailed in the journal Science earlier this year, in an article headlined, "In rare cases, coronavirus vaccines may cause Long Covid-like symptoms."
Brianne Dressen, a former preschool teacher in Utah, had received a dose of the AstraZeneca vaccine as a volunteer in a clinical trial in November 2020.
That evening, her vision blurred and her hearing became distorted. "I felt like I had two seashells on my ears," Ms Dressen said.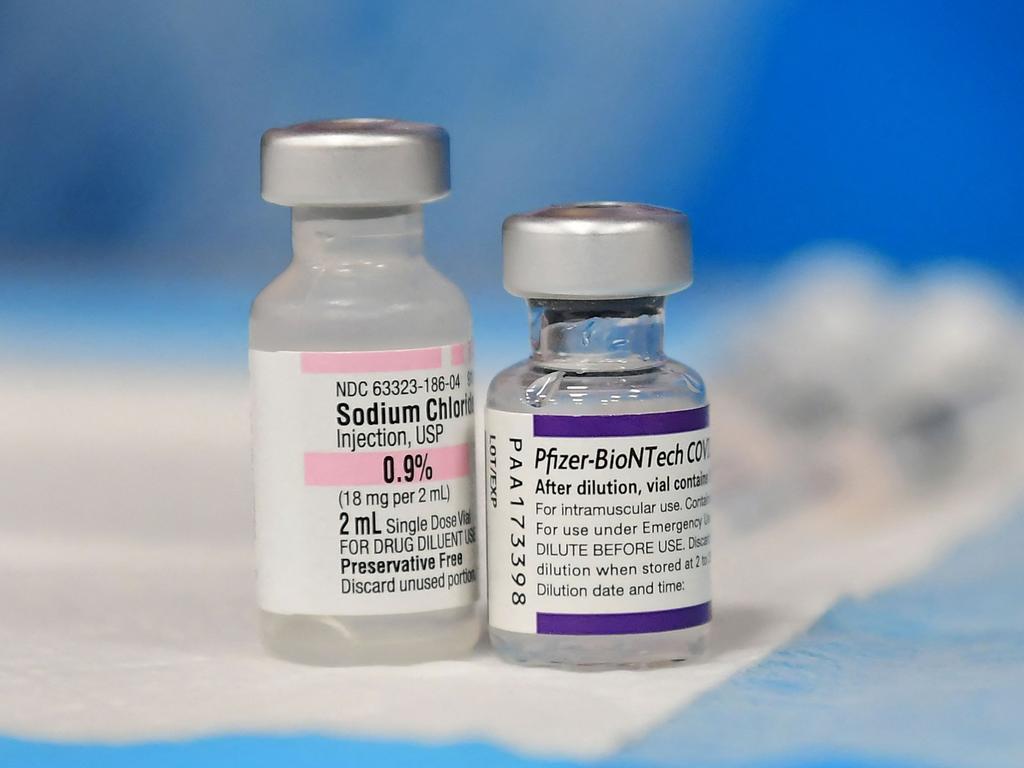 Her symptoms "rapidly worsened and multiplied, ultimately including heart rate fluctuations, severe muscle weakness, and what she describes as debilitating internal electric shocks", Science wrote.
Ms Dressen told the publication people suffering lasting health problems after vaccination often felt forgotten.
"You have this ugly stain on you, and you're marginalised and abandoned," she said. "(At first) I was really afraid of causing vaccine hesitancy."
Ms Lenarczyk said she had tried calling the Covid-19 vaccine helpline, the NSW Immunisation Specialist Service and even Pfizer itself for assistance.
"I've contacted so many numbers and they've got no idea," she said. "You can report reactions to the TGA but there's nowhere for help."
Ms Lenarczyk wants to speak out because she believes there must be others in her situation.
"I know so many friends and family who had the vaccine and they're fine, they don't see any holes in the system because they're not going through anything," she said.
"But for the people who do have vaccine injury it's really hard to get help."
Last month, the Australian government began paying out the first claims under its vaccine injury compensation scheme – but legal experts have argued the program is too complex and narrowly targeted towards a very limited number of officially recognised adverse effects.
A search of the Therapeutic Goods Administration's Database of Adverse Event Notifications shows 770 total results for tinnitus linked to the Pfizer vaccine, 914 for migraine, 576 for neck pain and 59 for ear congestion.
But neither the medicines regulator nor Pfizer's product information sheet acknowledge these symptoms as side effects.
"Many of us don't fit into the sphere of what the Australian government declares an injury," Ms Lenarczyk said.
A spokeswoman for the TGA said in a statement that tinnitus, migraine, blocked ears and neck pain "are not recognised side effects of Comirnaty".
"Publication of a report in the DAEN does not mean that the vaccine caused the reported event," she said.
"We encourage reporting of adverse events even if people think there is only a small chance the event could be linked to vaccination. Some events would have happened anyway, regardless of vaccination.
"This is particularly the case when millions of people are being vaccinated."