NZ cracks down hard on Covid protests while everyone's focussed on Ukraine
While the media is busy talking about other things like the war in Ukraine, something big has happened in the country of New Zealand.
The High Court in New Zealand ruled it is UNLAWFUL to force vaccine mandates on Police and Defence Force staff.
That doesn't deter the ruling communists under Jacinda Ardern to crack down hard on protesters. They must have learned something from Castro's son Trudeau in Canada:
Meanwhile in New Zealand while everyone's distracted with Ukraine.

Covid tyranny continues.

Jacinda Ardern wants you to focus on Putin, so you don't see what she's up to.pic.twitter.com/cO9mnATy3Z

— Avi Yemini (@OzraeliAvi) March 2, 2022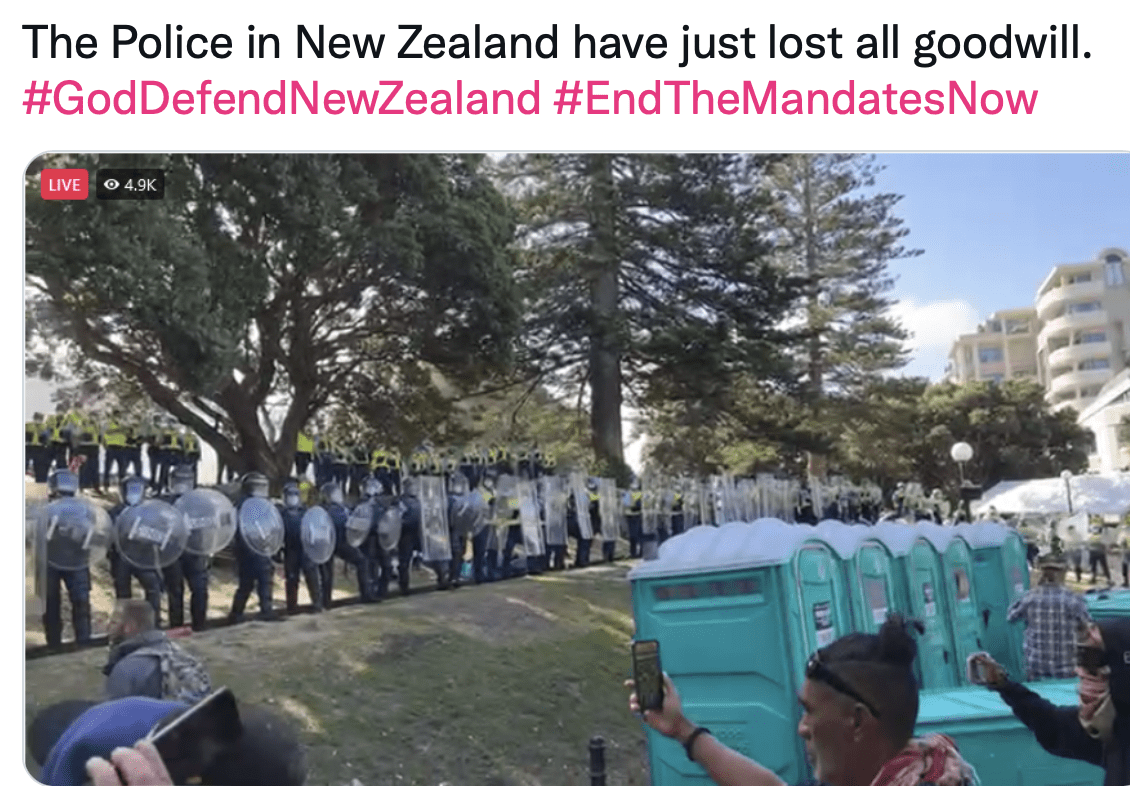 New Zealand police move in on Freedom Convoy outside parliament.

Putin isn't a threat to New Zealanders. Jacinda Ardern is.

Don't fall for the distraction.
pic.twitter.com/wpeH5Brguy

— Avi Yemini (@OzraeliAvi) March 2, 2022
New Zealand police move to clear anti-vaccination occupation: Riot police in New Zealand move to end the weeks-long occupation of anti-vaccination demonstrators outside parliament, clearing camps and trucks. Please note that this video contains use of explicit language. pic.twitter.com/75N1fxwgOh

— World News 24 (@DailyWorld24) March 2, 2022
#Ardern's New Zealand: Totalitarianism at home, #Freedom abroad. Pack of hypocrites. https://t.co/kmZBhzvD5F

— Alexandra Marshall (@ellymelly) March 2, 2022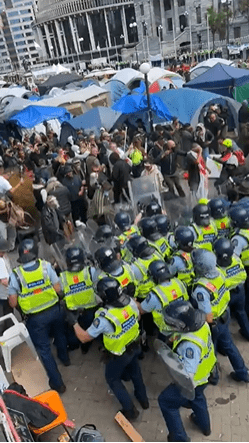 Jacinda is one creepy b*tch:
Look at Jacinda Ardern trying to spin this… firstly trying to say police and defence force wanted mandates and secondly saying she always intended dropping the mandates..

NO Jacinda… the high court deemed them *unlawful* so you had to drop them.! pic.twitter.com/4tR35VXPJv

— Pelham (@Resist_05) February 28, 2022
Here's an older blog entry:
The man is accused of sending the video to another person and instructing them to include gun sounds and a body count.
.
A Christchurch businessman has pleaded guilty to sharing a Livestream video recorded by a gunman as he began killing 50 people at two mosques.
Philip Arps pleaded guilty to two counts of distributing the March 15 mosque video and will remain in jail until he is sentenced on June 14.
If found guilty, he faces a maximum penalty of 14 years in prison