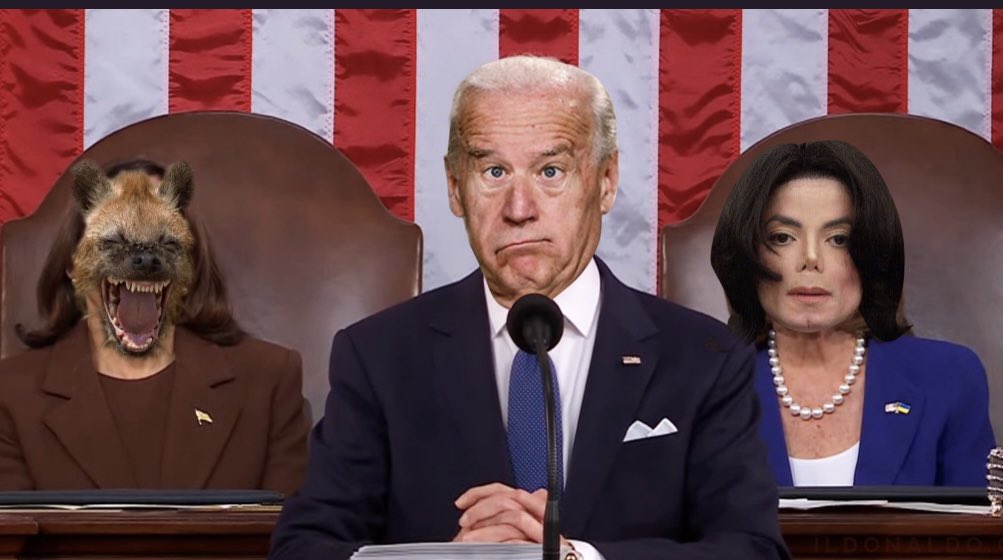 The internet was a dumpster fire today because of creepy Joe's SOTU trash talk. Everything else, including the Russian attack on the Ukraine had to go on the back burner.
Biden: "Putin May Circle Kiev with Tanks, But He'll Never Gain the Hearts and Souls of the Iranian People" (VIDEO)
JUST DUMB: Joe Biden Announces Plan to Fight Record Inflation, Tells Businesses to "Lower Your Costs Not Your Wages"
MORE DUMB:
Kamala Harris breaks down what is happening between Ukraine and Russia:
"Ukraine is a country in Europe. It exists next to another country called Russia. Russia is a bigger country. Russia is a powerful country. Russia decided to invade a smaller country called Ukraine." pic.twitter.com/XDe5e20gKy

— The Post Millennial (@TPostMillennial) March 1, 2022
What could possibly go wrong?
Leftists stand for Western weakness and political violence. Put them together and you get the invasion of Ukraine.
Woke War One is only the beginning of the path moonbats have set us upon. Next stop, Taiwan. After that, who knows? It's not too soon for Australians to start wiping sweat from their brows.
The Democrats who created this state of affairs pretend to be horrified and sactimoniouslyaccuse Republicans of not being horrified enough. Secretly, Democrats must be delighted. Their Praetorian media can use Ukraine to distract from the ongoing invasion across our own border, aided and abetted by the literally treasonous Biden Administration. Democrats can pretend the crises they have caused are the fault of their favorite foreign scapegoat now that it has rejected communism, Russia. (Moonbattery)
Alex Jones Made "Giant War in February" Prediction in October Last Year
Ukrainian President Zelensky Agrees to Meet with Russian Delegation on Ukrainian-Belrusian Border
"We Are Still Buying Crude Oil from Putin. We Are Wiring Him Money Every Day" – American Billionaire John Catsimatidis
The EU Bans Russia Today and Sputnik News Channels — Is Working on More Tools to Ban Toxic 'Disinformation'
I daresay the RT channel is more accurate than the rubbish in the western media.
Lots of Misinformation Coming Out of Ukraine – The 'Ghost of Kiev' Is Not Real