What Is The Dumbest Thing Justin Trudeau Has Ever Said?
Some examples:
Canada's Prime Minister: "If You Kill Your Enemies, They Win"
Canada's Prime Minister: Honor Killings Shouldn't Be Called "Barbaric"

Canada: RCMP bungles 'criminal investigation into Justin Trudeau'
It is difficult for anyone to keep up with Trudeau's bad leadership, his totalitarian tendencies and his indiscretions, but certainly the Royal Canadian Mounted Police (RCMP) should have followed through on one of those indiscretions — a violation of ethics in an illegal vacation — which was straightforward, but they failed. The level of ineptitude is astounding and calls for an investigation of the investigators.
More below the fold.
Bill Gates has accurately predicted the WEF 'Scenarios', funded 'Testing' and 'Vaccines'…funded the 'Wuhan Lab' while bragging to the World that there's going to be a 'Pandemic'…how can people not see this?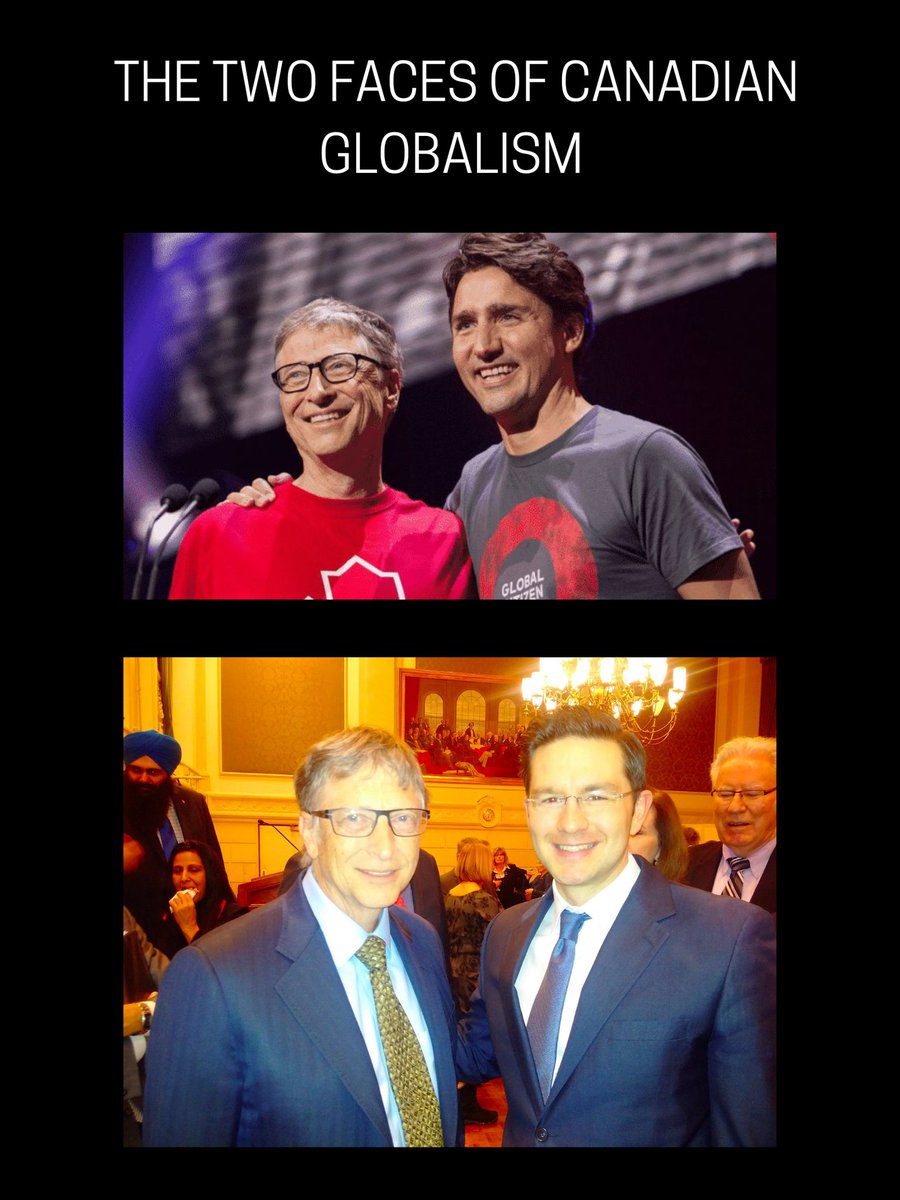 Trudeau has bought enough booster shots for every Canadian for this year and next with options for 2 per person in 2024
Memo to Canadians:
If your government thinks free speech is a threat to democracy – you live in a dictatorship.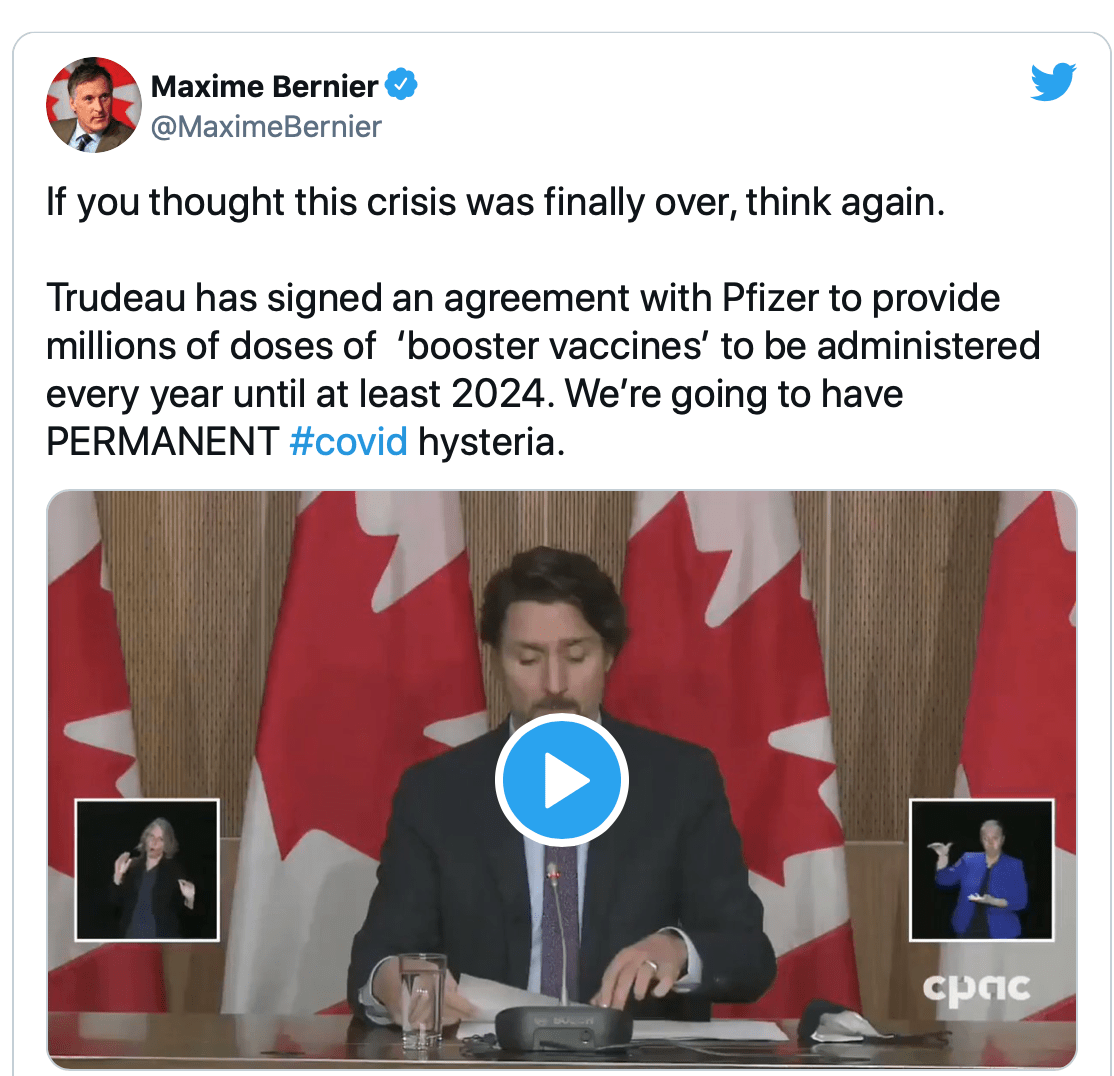 Trudeau is still pimping the vax:
Vaccines save lives, and it's important that we're able to develop and produce them here at home. Today, we announced that Moderna is building a facility in Quebec – where they'll be able to produce up to 100 million mRNA vaccine doses every single year. pic.twitter.com/9uxC2APFpb

— Justin Trudeau (@JustinTrudeau) April 29, 2022
When I wrote last week about the financial crisis and the Great Reset, I said:
None of the above is the raving of a tinfoil-hat paranoid. It has all been written up, more or less the same as I summarized, in articles and treatises and papers put out by the World Economic Forum and the other institutions that are planning our globalized future. None of it is hidden. It's not secret. But it's TLDR for most people, so they pay no attention.
The following report talks about Klaus Schwab's most recent book, which is an example of the blatant out-in-the-open plans our future overlords have for us. They probably rely on the fact that almost nobody outside of their totalitarian technocrat community reads their stuff.
The sheep just never look up.
Many thanks to Hellequin GB for translating this article from Report24:
"Insane!": Schwab's new book "The Great Narrative" is torn in two

It was published in English on December 28 last year and has been available in German since February 21: The second part of Klaus Schwab's "The Great Reset" is called "The Great Narrative" and has the dubious subtitle "For a better future". The latest work by the founder of the World Economic Forum is not well received by readers.

The big narrative est [sic!] is a guide for anyone who wants to better understand how the world has evolved since the beginning of the pandemic and what solutions can make it more resilient, fairer and more sustainable..

This is how the 293-page book by Klaus Schwab and Thierry Malleret is described on Amazon. However, users find completely different words for it. The 1-star ratings outweigh the others in both the German and the English version. German readers state:

"Insane! Does he believe he is "God"? Orwell sends greetings: he says protection, peace and freedom. He means control, slavery and paternalism."

"Severely sick! A lone man who has gathered a kind of elite cult around him is trying to transform all of humanity according to his ideal! Mankind should do everything possible to ensure that this nightmare does not become a reality!"

"A dangerous pamphlet that promotes totalitarian socialism with pretended global problems such as climate change. Pooh!"

The ratings for the English version are hardly more forgiving. Here is what UK readers write:
In 2018, I wrote about Trudeau's conduct:
Since May 2018, Trudeau has shown himself to be an indiscreet man. He was investigated by Canada's Ethics Commissioner for breaching four sections of Canada's Conflict of Interest Act. He defrauded Canadians of $200,000 for a family vacation on the Aga Khan's private Bahamian island. He also held a secret meeting with former Taliban captive Joshua Boyle (who is facing 15 charges), robbed taxpayers of $10,500,000 in a payout to infamous jihadist Omar Khadr, and quietly paid three more Muslims who were said to have been tortured while in detention in Syria and Egypt.
The entire story below is worth the read since it implies a complete lack of will by the RCMP to investigate, combined with shocking ineptitude — enough to raise the question of whether such incompetence was staged. It is too unbelievable to think that Canada's police under federal jurisdiction could actually be this blundering, yet are trusted with other high-level, more complex investigations.
"LILLEY: Mounties bungle criminal investigation into Justin Trudeau," by Brian Lilley, Toronto Sun,April 27, 2022:
The entire saga of Justin Trudeau's illegal vacation six years ago to the Aga Khan's private island is embarrassing to Canada. The RCMP's handling of the investigation, now laid bare for all to see, just adds to the embarrassment.

While the Ethics Commissioner already determined the vacation was illegal because it violated the Conflict of Interest Act, documents released this week show that the Mounties considered whether to charge Trudeau but ultimately decided not to. The documents related to the investigation should make anyone question whether the RCMP is a serious police service capable of investigating much of anything, never mind alleged wrongdoing at the highest levels of government.

The alleged investigation appears to have consisted of officers going to Google to find information about the Aga Khan, his foundation and the report issued by the Ethics Commissioner on this issue. Investigators even copied and pasted Trudeau's Wikipedia page including his family tree.

One thing they didn't do was speak to the prime minister himself.

A chart detailing how the police service should proceed in deciding whether to lay charges against Trudeau shows that there was one key point they were unsure of. Rather than ask Trudeau for clarification, the Mounties said they were unsure and dropped the case.

Trudeau was being investigated for a possible charge of a fraud on the government. Section 121 of the Criminal Code makes it illegal for government officials to take rewards from people government business with.

A lavish Christmas vacation on a private tropical island certainly qualifies as a reward and the Aga Khan, through his foundation, was doing business with the government. The Mounties, using their chart, established that Trudeau was a government official, that he accepted a benefit from the Aga Khan, that the Aga Khan was conducting business with the government and that Trudeau knew that he accepted a benefit from a person who has dealings with the government…..