Chechnya's Kadyrov: Those who burn Qur'an 'are real terrorists from whom a healthy society needs to be freed'
The West is eventually going to have to make a conscious choice whether to kowtow to thuggery from the likes of Kadyrov and curtail the freedom of expression, or to defend it even for those it demonizes as "far right." The choice is, in fact, already being made in many ways.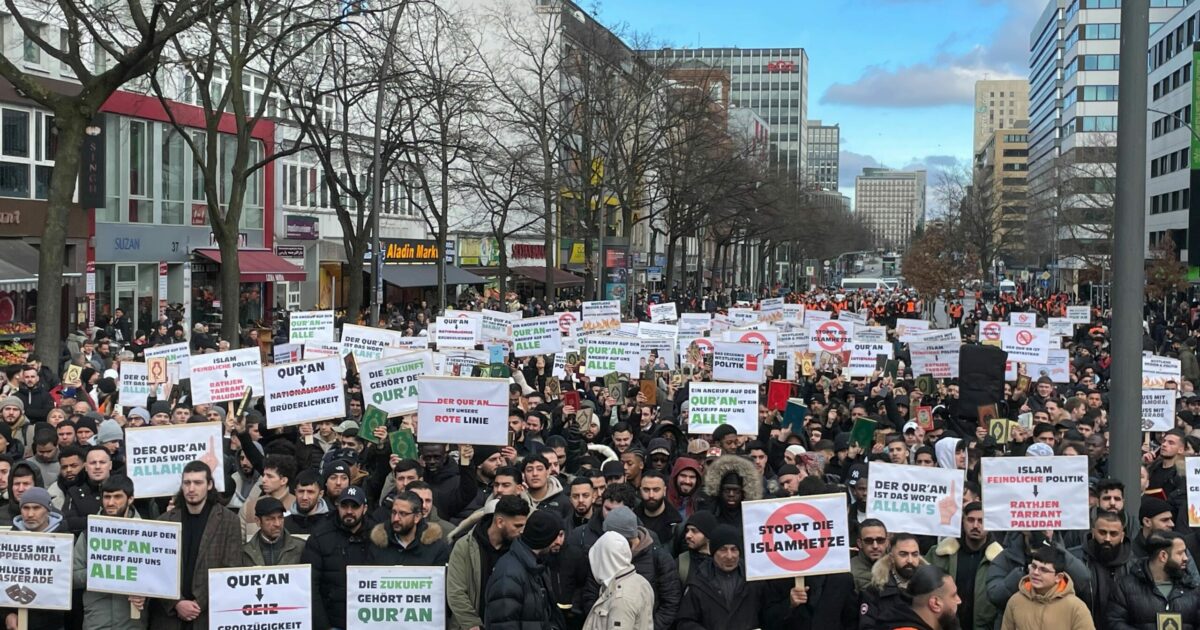 On February 4, 2023, in a show of force, several thousand sharia-adherent Muslims demonstrated in Hamburg, Germany, against the burning of a Qur'an in Sweden. The radical Islamic group "Muslim Interactive" had called for the rally.
The nearly half-hour demonstration on Saturday was entitled "The Qur'an is the future. Rally against the burning of the Qur'an." Many of the Muslims who came out to protest were loyalists to Turkish President Recep Tayyip Erdoğan.
The jihadis held Qur'an's in their hands while shouting the Islamic war cry, Allahu Akbar.  Banners and signs flying at the demonstration read: "Legislation belongs to Allah alone, Stop hate speech against Islam" and "Allah uplifts people with this book and humiliates others."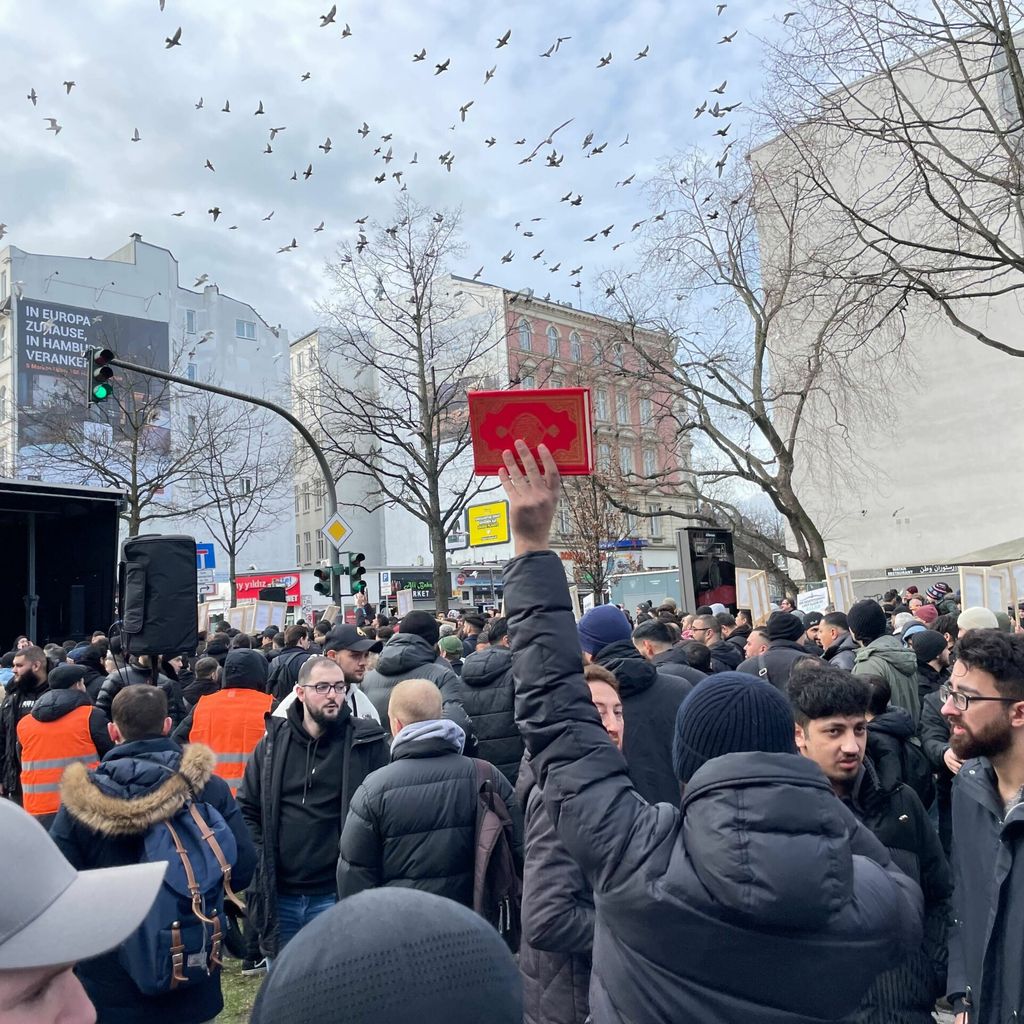 Read more of RAIR's coverage on Rasmus Paludan and Qur'an burnings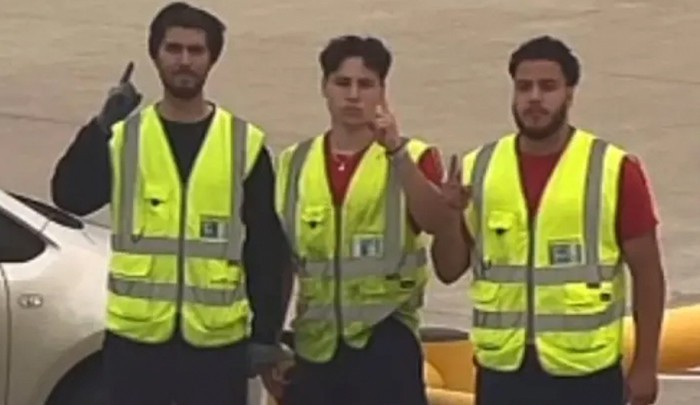 Muslim Airport Employees Make ISIS One-Finger Salute on Tarmac
Three Muslim airport employees posed with the salute of the Islamic State on the tarmac at Düsseldorf Airport in Germany. The men are making the sign of allegiance to the Islamic State (ISIS): the upraised index finger.
As Robert Spencer explains, the signal of the index finger held up is, of course, used in myriad contexts. Muslims, in general, have used it as a sign of allegiance to tawhid, Islam's absolute monotheism. However, in recent years it has become very much associated with allegiance to jihad groups, particularly the Islamic State. This signal has been known to be a sign of allegiance to the Islamic State for almost as long as there has been an Islamic State. It has been described as the group's "ubiquitous hand signal."
According to the German newspaper Bild, there are three German citizens named Mohamed AR, Hamit A., and Serhat I. The men are between 19 and 20 years old. All three were also born in Germany. Nevertheless, they felt they belonged to the Muslim terrorists of the "Islamic State."