CNN Caught Staging Fake News to Show Muslim Support After London Attacks
Shameless. Brazen. Here you can see CNN's Becky Anderson manufacture a Muslim fake news clip where CNN handlers provide all the tools, including the protest placards.
While ISIS supporters are celebrating the attacks, MSM propagandists have been hard at work pushing the "religion of peace" narrative – trotting out hijabbed women and a child to hold signs expressing Muslim outrage at the terrorist attacks.
This doesn't appear to have been an 'organic' protest against terrorism… Instead, it looks very much like CNN staged their outrage.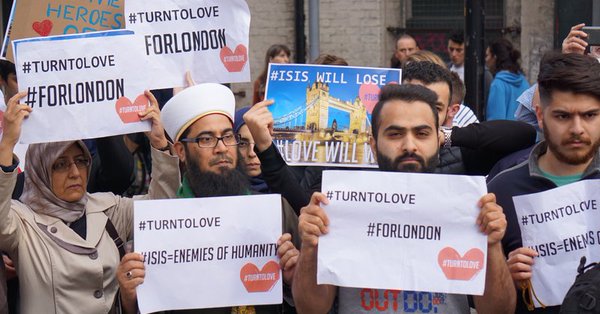 Same group. Multiple locations. Any more screen shots? Spot the pink trousers. Were this group for hire? #FakeNews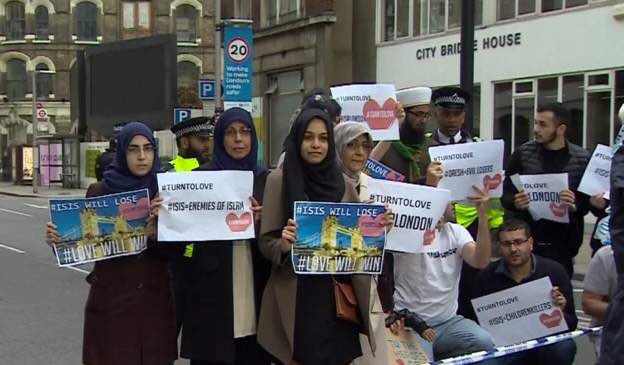 Theresa May calls on internet companies to eradicate 'safe spaces' for extremism in wake of London Bridge terror… 
May spoke about "perversion of Islam" and "perversion of truth".
Showing the world that Britain does not submit, PM Theresa May has issued a press release. (This is NOT satire).
"Global warming will kill us all"– but letting Islamic savages murder our children keeps us safe?
Theresa May's brilliant solution to Islamic terrorism: Change the terrorists' minds, so they see our way of life is better. (You know that's not going to happen.)
If we convert or pay jizya, problem solved.
 Stop ISIS fighters returning to Britain? No, that would be too sensible. Crack down on the internet. Punish everybody. It's more inclusive.
 .
Arrest. Incarcerate. Deport. Repeat
Ramadan edition of ISIS magazine – Rumiyah: "target them with edged weapons, firearms, vehicle ramming, in clubs & restaurants and bars."