Hungarian Prime Minister strongly condemns the Policies of open borders and free immigration of the European Union.
Hungarian PM Viktor Orban calls out the Radical leftist leaders of Europe and said "Europe had more than a refugee crisis".
He calls to deport migrants back to their countries claiming "Europe can not accept everyone who wants a better life."
Hungary is the only European country that refuses to accept 'fake refugees'.
Hungary accepts only Christian refugees that fled from Syria and Iraq.
FREESPEECHTIME.BLOGSPOT.PE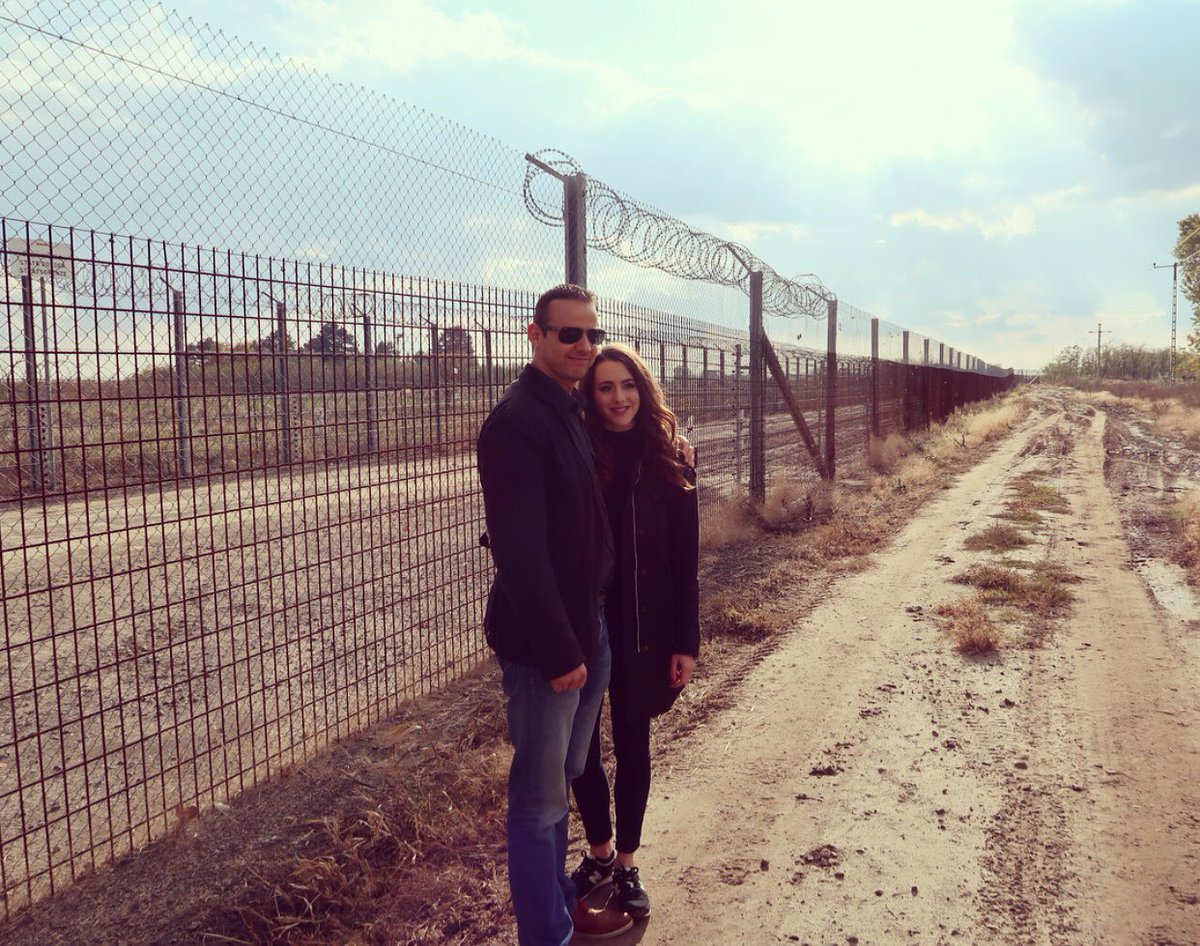 Visiting the Hungarian border where they've built a 170 Kilometer-long fence and cut illegal immigration by over 99%.
The United Nations Refugee Agency (UNHCR) has said there are at least 380,000 people that are seeking refuge in Europe every year, and the European Union should work to take in more migrants.
BREITBART.COM
Mass immigration. It's all about "compassion" isn't it? Well no, that's not what it's about at all.
– Breitbart
British Press Euphemism Intentionally Misleads The Public
The men responsible appeared to be 'Asian' and aged between 23 and 27…
But Islam is a criminal organization. Muhammad was the ultimate crime boss. Following him turns you into a merciless criminal. Why is SBS promoting this deranged creature & his cult?
"I was lost, I was doing bad things. I was a typical crim, involved in anything that was drug-related. I wasn't living a good life."
Robbie Maestracci gave up a life of crime when he converted to Islam five years ago. He shares his story with SBS.
SBS.COM.AU
She acts innocent as the driven snow. This hijabee by the name of Biscotta wonders why her brood turned into a murderous headbanger? They should both be locked up in Gitmo till the lights turn blue.
No true believer has ever been "de-radicalised". Not one. Not ever.
Dominica Biscotta lost her son to SuperMax prison three years ago. Yesterday, a judge ruled that is where he will remain for at least the next decade. Her son, Sulayman Khalid, the frightening new face of religious extremism.
.
So how did this suburban, Aussie teenager end up on a martyrdom mission for the fanatical Islamic State?
In an exclusive interview with 9News, Ms Biscotta says she carries the burden of guilt and that she tried to seek help, but his troubling transformation was "swept under the rug".
.
"The most important thing for me is that I want Sulayman to know that I love him very much, I'm sorry if I wasn't there for him. Because that's how I feel, I do feel some sort of guilt," she said.
.
Khalid, the unofficial leader of a terror plot targeting government AFP Headquarters and Lithgow jail in country New South Wales, was sentenced to a maximum jail term of more than 22 years yesterday.
.
He was among six co-conspirators who pleaded guilty to offences committed in 2014. Ms Biscotta said she could feel her son being "led".
.
"There was a place in Bankstown, and once he started to go there, I'm not going to lie, I did realise a change," she said.
Exactly when and who began leading Khalid down a dark path are unclear. What we do know is that the teenager began frequenting a tiny prayer room located at the back of an unassuming bookshop in Bankstown, which has since closed its doors.
.
"I actually did speak to a few people amongst the community and I said I've noticed such and such. Sort of not a closeness any more, sort of a distance. And unfortunately those people turned around to me and said oh its just adolescence and brushed it off. And I'm sure they know who they are. And I wish they would have taken more steps because we wouldn't be where we are now." In December 2014, their Regents Park home was raided and several pages of handwritten notes were seized, containing loose, partially-formed plans to attack an Australian Federal Police building in Sydney, among others.
.
Police also found clothing bearing IS markings and a series of printed A4 sheets which, when placed together, formed an almost complete IS banner. It was around this same time that Australia's terrorism alert was raised to high.
.
When her son was arrested, Ms Biscotta said she turned to the local Muslim community for support.
.
"It's very shocking. Because when you're going through such a traumatic experience and trying to work through it, you'd at least expect support from the community that your with. But no none at all no support," she said.
.
"There definitely needs to be change, there has to be a place for people to go, for parents to go. If there're worried or concerned.
"I want the Muslim community to stand up. Get a good program set up for the de-radicalisation. Get psychologists involved. It has to be very structured, so that it doesn't keep happening, and our youth don't end up in SuperMax."
The mother of a Sydney terror plot ringleader has broken down as she told 9NEWS that her son's ordinary upbringing at Regents Park gave no hint of his…
MSN.COM
Victor Orban:
.
Have you ever wondered why there are no terrorist attacks in Poland, Austria, Czech Republic, Slovakia and Hungary?
When an immigration crisis broke out in Europe, these countries immediately closed their borders with security fences and walls to completely stop the mass illegal immigration.
Hungary announced that it would not accept Muslim immigrants to preserve the "Christian" culture and identity of Hungary.
Slovakia declared that it would accept only Christian refugees on the grounds that the state had no mosques.
Austria Poland and Czech Republic did the same thing.
EU members Poland and Hungary didn't accept one refugee according to the legally binding agreement they made in 2015 to take in 160,000 refugees across the bloc.
The Czech Republic only took in 12 refugees since 2016.
The EU threatensPoland, Austria, Czech Republic, Slovakia and Hungary
.
But look what happened to countries that have opened their borders and have received hundreds of thousands of immigrants and refugees.economic sanctions for not accepting Muslim refugees.
Here are only few examples:
3 June 2017 – London: Eight people were killed when three Muslim terrorists drove a van into pedestrians on London Bridge.
22 May 2017 – Manchester: Suicide bomber Salman Abedi detonated a bomb at Manchester Arena as fans were leaving an Ariana Grande concert, killing himself and 22 others.
7 April 2017 – Stockholm: Muslim terrorist drove stolen truck into a crowd in the Swedish capital, killing four people and wounding 15 others.
19 December 2016 – Berlin: Muslim terrorist drove a truck into a crowded Christmas market in central Berlin, killing 12 people and injuring 56 others. Hundreds of innocent people have been killed in terrorist attacks in France, Germany, Britain, Finland and even Sweden.
.
After Millions of illegal immigrants and refugees have infiltrated into Europe thanks to the EU's open borders policy.
The European Union should adopt the immigration policy of the Eastern European countries.
.
It's time for the Western world to wake up!