Inflammatory? Who is inflamed? Muslims or their leftist enablers?
.
Retweeted Imam Tawhidi (@Imamofpeace):
Someone who is in bed with Islamic extremists is unhappy that @realDonaldTrump retweeted a video against Islamic extremists. 
Retweeted Anne Marie Waters (@AMDWaters):
Once again the BBC wheels out the Muslim Council of Britain to condemn a Trump retweet. The MCB, for starters, has a deputy secretary general who believes women should be stoned to death. This is who they deem appropriate to condemn Donald Trump. 
Retweeted Anne Marie Waters (@AMDWaters):
Books directly inciting violence and marital rape, thereby advocating criminal offences, are being used in British schools. Nothing will be done. The law means nothing. This is Islamic supremacy.
Retweeted Pat Condell (@patcondell):
If everyone in the #FakeNews hack media could stop foaming at the mouth for a second, I'd like to know: Are the videos #Trump retweeted accurate and true, or are we shooting the messenger again to avoid the issue?
Hundreds of ISIS murderers, torturers, rapists, and child killers walk our streets and Pakistani Muslim rape gangs plague our towns while our police and prosecution service obsess about law-abiding people using nasty words on the internet. Do you smell a rat?
Retweeted Pat Condell (@patcondell):
Yes, keep focussing on #Trump to avoid the issue. Concrete bollards in our public spaces tell us the truth, we're on a war footing, while our government lets hundreds of ISIS terrorists stroll back into Britain. Only a matter of time before one of them commits mass murder. 
Tommy Robinson: our country is being destroyed by Islam & our leader is banging on about how wrong it is for Donald to be retweeting videos of Muslims being violent .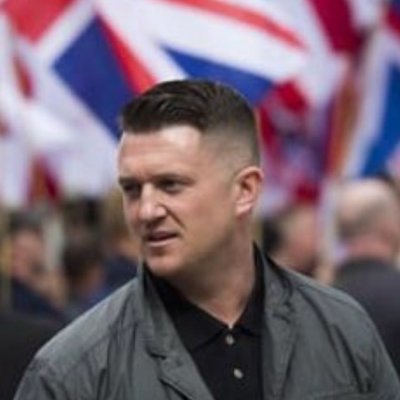 Anti-Islamisation campaigner Tommy Robinson has slammed British Prime Minister Theresa May for her attack on President Donald Trump after he retweeted a controversial anti-mass migration activist, saying her virtue signalling about the "far right" detracts from the issue of radical Islamic terrorism and Islamism.
Following criticism from the political elite, including from Prime Minister May and left-wing London Mayor Sadiq Khan, after President Trump retweeted a series of videos from Britain First leader Jayda Fransen, anti-Islamisation campaigner Tommy Robinson told Breitbart News Daily host and Breitbart London Editor in Chief Raheem Kassam that he was "embarrassed" by the prime minister's comments and fears she may have thrown a good Brexit deal with the U.S. under the bus.
Donald J. Trump supporter Ann Coulter stands by her retweet of an anti-Muslim video posted by the deputy leader of Britain First.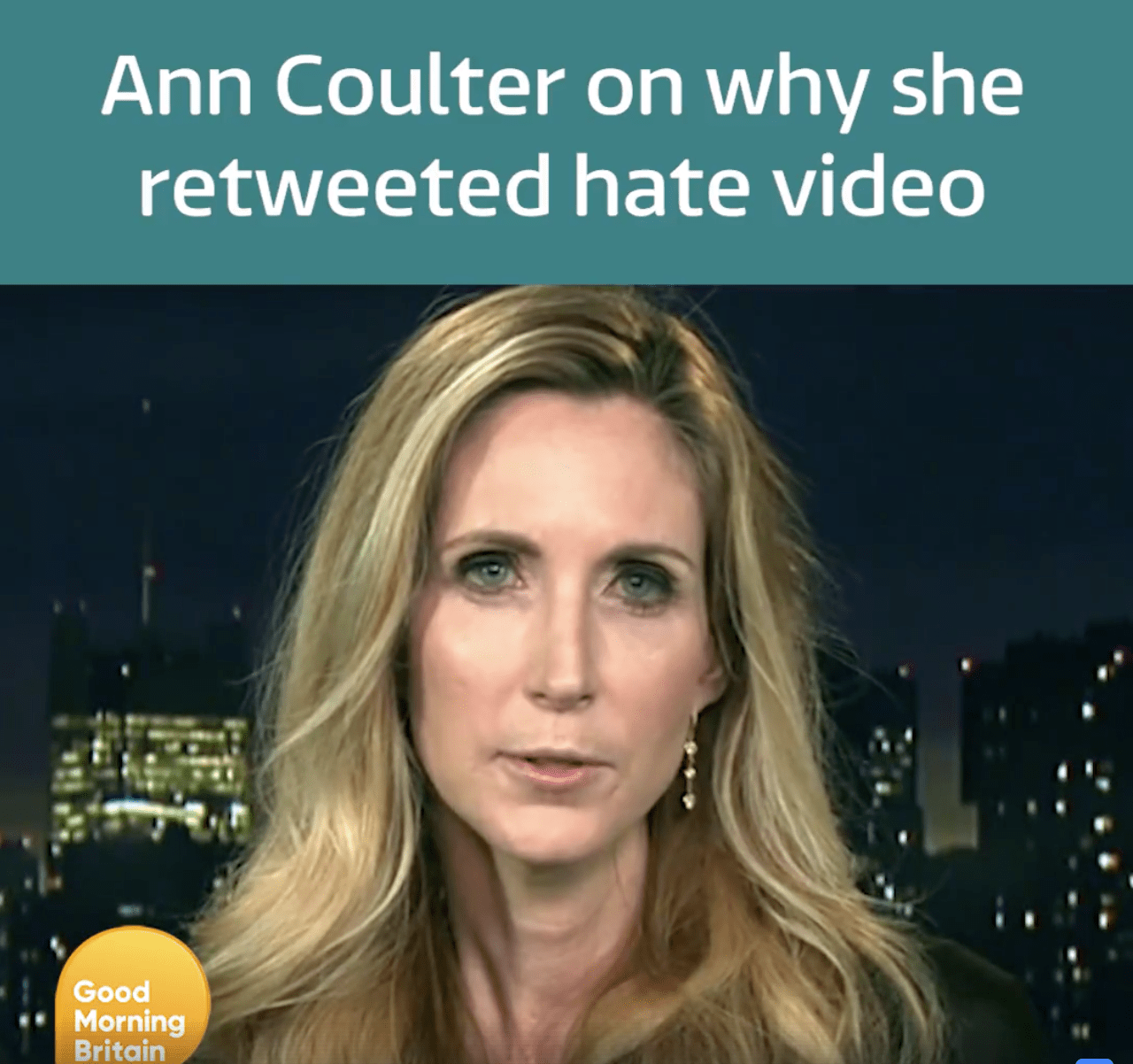 You can't make this shiite up: its all happening right now and here.
Faith Associates and Facebook have partnered up to produce the 'Keeping Muslims Safe Online' guide. The official launch will be today at Parliament with MPs, Imams and Students in attendance. #MuslimSafetyGuide
Download: www.faithassociates.co.uk/safety/