Trojan Horse? Islamic Party Doubles Its Support in New Dutch Poll
Thanks to the Gates of Vienna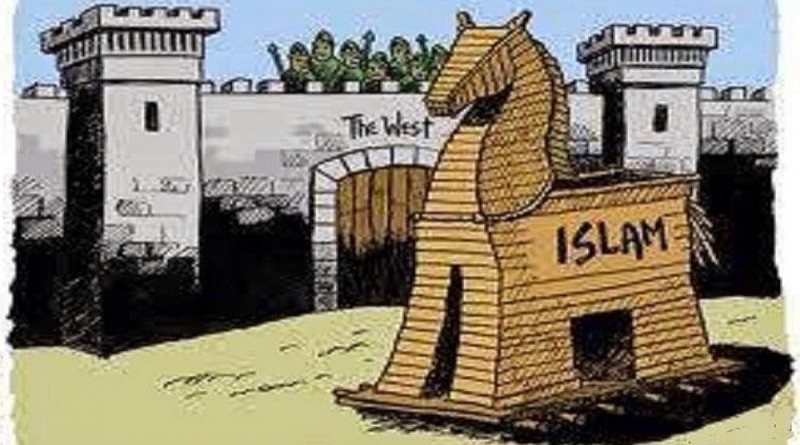 A new poll shows that the Denk party is quickly growing in the Netherlands. The tendency is worrisome as the party want more media control and even told Dutch people they can leave the country if they don't like diversity.
In the latest Dutch elections, Denk doubled its support. The mostly Islamic party with Turkish roots went from 3 to a potential 6 seats in Dutch parliament.
Clueless Dutch Government Supported Jihadists in Syria With 25 Million Euros of Pickup Trucks
In a shocking report by newspaper Trouw and news programme Nieuwsuur, it is learned that the Netherlands supported a 'terrorist movement' in Syria. This is what we know from the first report of the five part report.
The Dutch government had been supporting the armed group in Syria labelled by the Public Prosecution Service as 'terrorist'.
Large Majority of Danes Would Rather Deport Migrants With Temporary Residence Than Integrate Them
A new poll conducted by Voxmeter for Ritzau shows that there is broad support for change in the refugee policy as proposed by the Danish People's Party, Jyllandsposten reports.
With 54 per cent of respondents agreeing that refugees should be temporarily assisted in Denmark for repatriation rather than being integrated for permanent residence. Only 24 percent disagree.
Spanish Coast Guard Trafficking Migrants to Europe
The Spanish government is working with human traffickers to bring migrants from Africa to Europe, according to a new bombshell report.
Investigative journalists from Westmonster have released an interview with a Spanish police officer who asserts that the Spanish Maritime Search and Rescue agency (Salvamento Maritimo) ferries migrants from Morocco to mainland Europe