Given how bad the situation has become, one would be hard-pressed not to ask why that would be a bad thing.
But it is what the nutroots want to hear.
The article is from the British Express. Just another smear-job calling everyone opposing Islamisation "racist-bigot-Islamophobe-Nazi".
One-in-ten Germans want a new Fuhrer, according to a new study
A SHOCKING new poll has revealed one-in-10 Germans want a new Fuhrer, who would use a "firm hand for the common good" and establish a "dictatorship in the national interest."
The survey, conducted by the University of Leipzig, also revealed a huge number of German citizens are now extremely worried about immigration in their country – with special emphasis on Muslim immigrants.
A huge 34 per cent of the 2,240 respondents declared the country "dangerously overpopulated by foreigners", with half saying they sometimes felt like a foreigner in their own country.
Four out of 10 even called for a blanket ban on Muslims travelling to Germany, while 11 per cent said Jewish people have too much influence.
In a worrying throwback to the 1930s and 1940s, 12 percent of respondents said German people are "superior" to other people.
German Chancellor Angela Merkel has been blasted for her open-arms policy to the migrant crisis, with a huge number of those surveyed expressing concerns about the number of people admitted to the country.
A series of far-right, anti-migrant protests have been held in Germany
Forget about yesterday's Nazis. They're gone and they won't be back. The new Nazis are already in charge of the EUSSR:
https://twitter.com/DVATW/status/1173916867934773248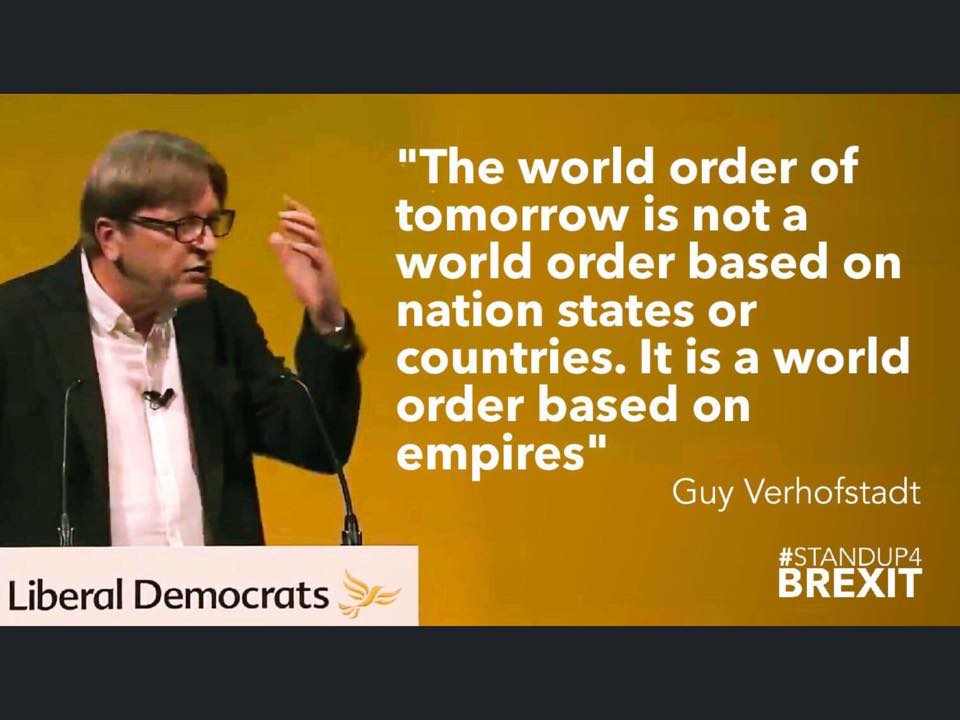 Just under one-in-three said the country had been "infiltrated by too many foreigners in a dangerous way", while 60 per cent believed asylum seekers fleeing war were "not really at risk."
The report said: "There is a clear polarisation and radicalisation in German society.
An anti-migrant protest in Germany
"The two groups exist next to each other. We have people who actively engage to help refugees and there are people who actively reject refugees.
"While general prejudice against migrants fell slightly, the focus of resentment towards asylums seekers, Muslims as well as Sinti and Roma, increased."
Germany is home to nearly four million Muslims, about five percent of the total population. Many came from Turkey to find work but those who have arrived over the past year have mostly been fleeing conflicts in Syria, Iraq and Afghanistan.
.
This "four million" Muslims BS has been making the rounds for at least 30 years now.  The reality is that there are most likely eight million already. It's the same in France, where the ruling elites have basically fixed the numbers at six million. In reality, there are more than ten, perhaps close to 12 million Mohammedans settled behind enemy lines.