Land of Israel
Islamic website shows old 1927 coin saying "Palestine" as proof that they were there before Israel. But as it was explained to me, on line 3, the coin says in Hebrew, Haaretz Israel, or, The land of Israel.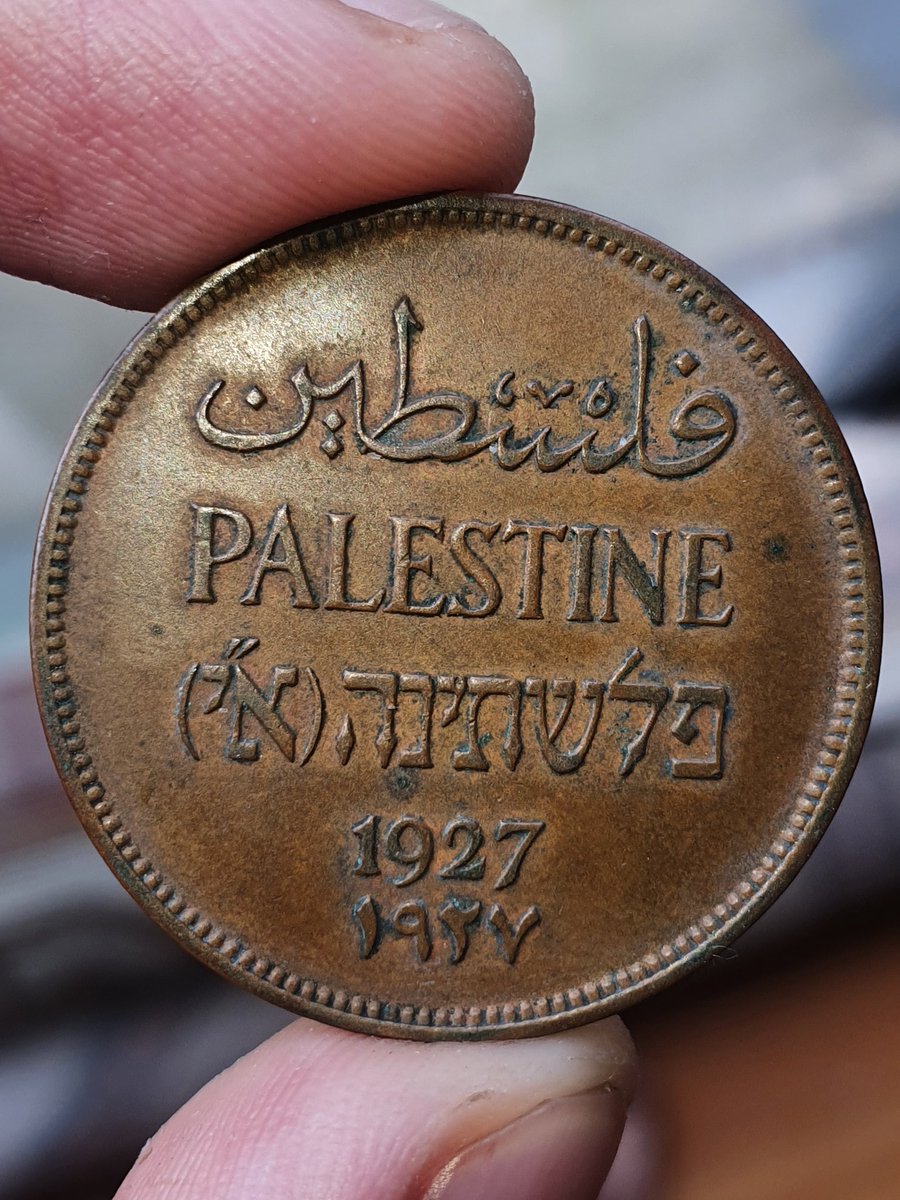 They won.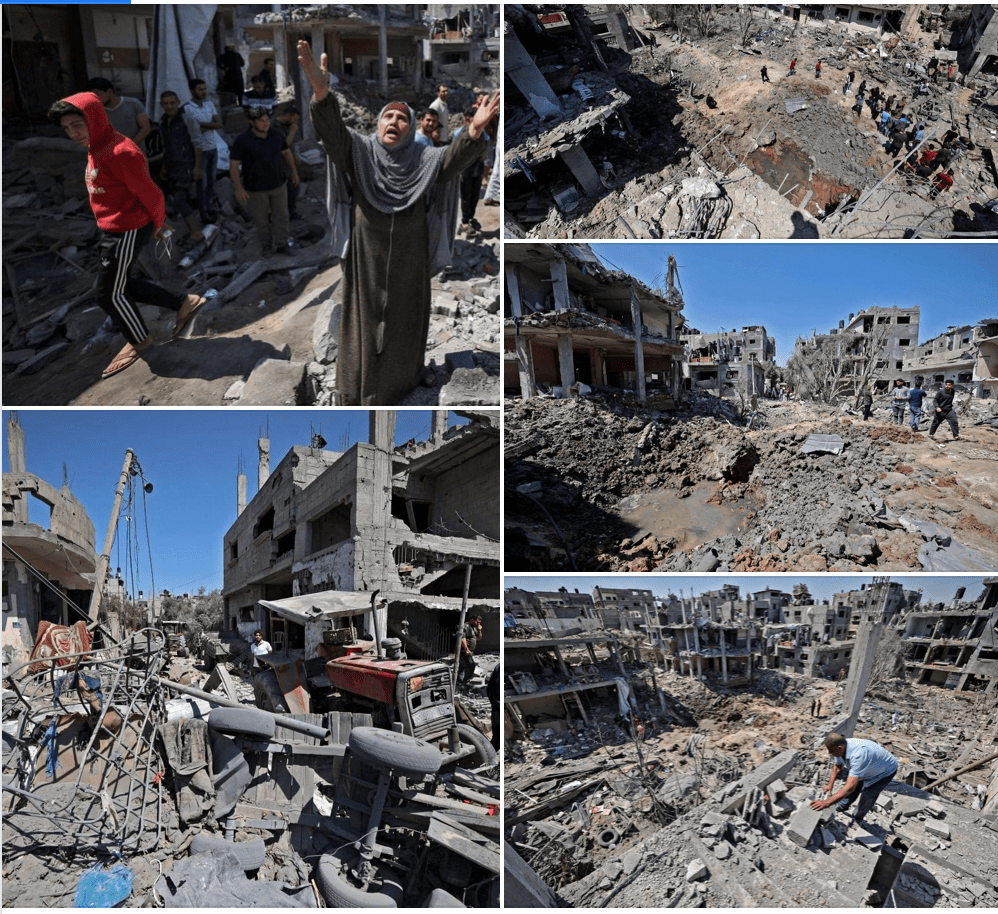 Odd. Celebrities and woke corporates haven't stopped the strife in the Middle East
.
James Macpherson The Spectator Australia 21 May 2021
.
Celebrities and woke corporations have not done enough to end the violent conflict between Israelis and Palestinians. As the death toll from a days of violence in the Gaza Strip and ­Israel mounts, celebrities have largely ignored the conflict, instead using their powers to change the weather and to end racism.…
See more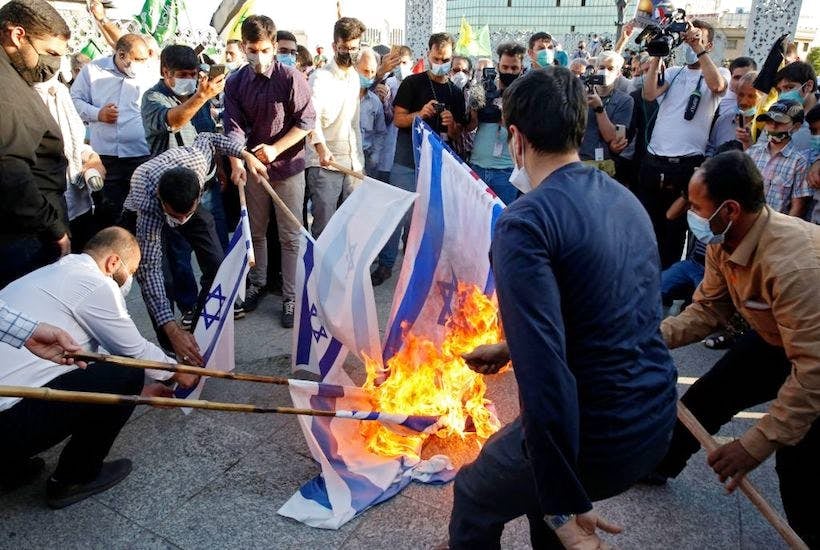 But it doesn't have to be this way.
.
Imagine if Prince Harry and Meghan Markle, for example, had used their earnest chat with Oprah Winfrey to focus on peace in the Middle East.
.
It is not unreasonable to think that a heart-to-heart with the Duchess of Sussex and her ginger handbag would have convinced Hamas militants to turn their swords into ploughshares by now.
.
Or what if Greta Thunberg had jetted into Jerusalem and given both sides the same stern talking to that she gave world leaders at the United Nations?
.
You can't tell me Hamas operatives would continue launching rockets at Tel Aviv if they knew that in doing so they were stealing Greta's childhood and robbing her of her dreams.
.
Suitably chastised by the Swedish teenager who knows a thing or two about lowering temperatures, both sides would surely have cooled down enough to sign up for the two-state solution that has eluded politicians for decades.
.
At the very least, Michelle Obama could have started a social media hashtag to usher in a new era of harmony for the world's most troubled region.
.
Back in 2014, she famously freed more than 200 kidnaped Nigerian school girls using nothing more than a selfie in which she held up the hashtag
#BringBackOurGirls
.
.
Related:
One can only dream of the powerful effect a similarly disapproving selfie might have in this current crisis.
.
If a look of dismay from the former First Lady worked so well on Boko Haram (it didn't, but don't tell her fangirls that) then it would surely melt the hardened hearts of Islamists in Gaza.
.
And while we are at it, why hasn't our very own Magda Szubanski employed her considerable tweeting skills to bring an end to the Middle East mess?
.
Instead of working to free our Prime Minister's wife from her husband's creepy Christianity, Szubanski could have used her considerable powers to free the people of Gaza from their terror-loving overlords.
.
A well-placed tweet or three comparing the women of Gaza to those depicted in the Handmaid's Tale –women brutally subjugated by power-hungry leaders in a militarized, hierarchical regime of religious fanatics – would make all the difference.
.
It would at least be more accurate than the highly partisan, anti-Christian bile that normally fills her Twitter feed.
.
But alas, celebrities can only solve one world problem at a time. And besides, having exposed the horror's of Pentecostalism, Magda's got a television game show to focus on.
.
What then of our woke corporations that continually lecture us on learning and listening and doing better? Where are they in the Middle East's hour of need?
Gillette single-handedly ended toxic masculinity in Australia with a powerful advertising campaign that taught us not to play fight in the backyard and not to excuse blokey jesting as just 'boys being boys'.
.
As a direct result, Aussie men are now the best a man can be – clean-shaven and very in touch with their kinder, gentler, more feminine selves.
.
You won't see us flinging explosives across the ditch at our New Zealand cousins because we now know that's not the best a man can be.
.
Which begs the question, if a razor company can do that for us, why won't they do it for the guys in Gaza?
.
The advertisement they created to neuter toxic Aussie men requires only the smallest tweak in order to powerfully change the attitude of rocket-ladened Hamas males.
.
With a soaring musical score playing in the background, a fatherly voice could tell Palestinians: "Hiding amongst civilians to lob missiles at Jews has been going on for far too long. We can't laugh it off, making the same old excuses. We believe in the best in men. Gillette — the best a Palestinian man can get."
.
You can't tell me a pep talk like that from a major corporation would not immediately convince Islamists to down their weapons and take up shaving instead. The path to peace, not to mention faces across the region, would suddenly be smooth.
.
Peace in the Middle East is only a Tweet, a rendition of John Lennon's Imagine or even a condescending selfie away.
.
It's probably unrealistic to think that our cultural betters can solve every human ill. And they have already done so much to improve us. But if they could just use their heady influence, hectoring tone and superior perspective one more time — we mortals, not least of all in Israel and Gaza, could sure use their help.
.
*****
Australian media swallow the Gaza false narrative
Chris Mitchel The Australian May 23, 2021
.
In an age when journalists think advocating for the weak rather than reporting the truth is their real job, it's no wonder few report the facts about violence in Israel and Gaza. One local commercial TV news broadcast on Tuesday night referred to Israel as a 10 million-strong giant with a 600,000 military personnel (it did admit they are largely reservists) dominating tiny Gaza. That's turning truth on its ear.
.
Israel, the only real democracy in the Middle East, faces not just Gazans, but 80 million Iranians who send those Gazans rockets, bombs and money. Israel sits a lonely Jewish island in a Middle Eastern sea of more than 400 million Muslims.
Iran and several Arab nations do not accept its right to exist. Schools in Gaza, controlled by the Hamas terrorist network, and even more moderate West Bank Palestinian schools, regularly preach the sort of violent hatred of Jews that would never be heard in a Jewish classroom discussing Palestinians, Muslims or Iranians.
.
Israel, while a dynamic economy, has GDP per capita of just over $US40,000 ($51,700), compared with Australia's $US55,000. It's not poor but it's by no means the engine of world capitalism that many anti-Semites pretend.
.
The sheer task Israel faces trying to survive as a Jewish homeland is underscored by global numbers: 15 million Jews worldwide but 1.8 billion Muslims.
As editor in chief of The Australian I got Iran wrong late in my time at the newspaper. Having visited Gaza and seen Hamas up close, I thought president Barack Obama was right to try something different with his Iran peace initiative. I also felt Saudi sponsorship of Wahhabi Islamist terrorism was a bigger threat to the West at the time than Iran.
.
History proves president Donald Trump got the issue right. As The Australian's foreign editor Greg Sheridan wrote last week, the latest violence from Hamas is in direct proportion to the ending of restrictions on Iran by President Joe Biden.
No one following the Middle East can be in any doubt the area was safer under Trump, as Muslim countries including United Arab Emirates, Bahrain and Sudan opened diplomatic relations with Israel. Fingers crossed, the Biden administration has learned a lesson and Friday's ceasefire holds.
.
Yet journalists should not imagine relations between Jews and Palestinians in Israel are always poor. They can be at the edge of settler conflicts on the West Bank. But in greater Tel Aviv, a vibrant, largely secular city of 4.3 million people, they live in relative harmony. Same in most of Israel north of Tel Aviv, up to the Lebanon border.
.
The Australian media have largely swallowed a false narrative about the origins of the latest conflict, a localised property dispute in the Arab East Jerusalem neighbourhood of Sheikh Jarrah. The dispute, still before Israeli courts, has been portrayed as an attempt by Jews to settle an Arab neighbourhood. It's been called "ethnic cleansing". Nonsense.
.
It's a rent dispute. The owners of the properties concerned are Jewish. They have proved title going back to 1875. The properties were occupied by Jordanian military forces in the 1950s after the invasion by five Arab armies including Egypt and Jordan, which refused to accept the UN declaration of the state of Israel in 1948.
.
The Arab tenants of the disputed properties have not paid rent since the 1990s. These properties are 75km from Gaza, an enclave that was part of Egypt until Israel again defeated invading Arab armies in the 1967 war.
.
This sort of multi-ethnic history is complex but the simple truth is in Tel Aviv, Jerusalem, and in cities such as Damascus and Baghdad, Jews lived peacefully for thousands of years before the rise of Shia and Sunni fundamentalism. Judaism is 4000 years old and Islam about 1400.
.
Israel was first hit by Palestinian suicide bombers, usually children on school buses, in the early 1990s. It's a phenomenon no Jew can understand. After the Holocaust and the Munich Olympics massacre, Israel has brought enormous effort to protect the life of every citizen. Think of the Entebbe hijack rescue in 1976 or the decades of failed efforts to recover captured Israel Air Force weapons systems officer Ron Arad.
.
Yet the Palestinians too love their kids and want a better life for them. Speaking to the former PLO deputy Faisal Husseini at his house in East Jerusalem 30 years ago, I got a sense of how much more difficult this dispute is than, say, the Troubles in Northern Ireland or South African apartheid.
.
"the Palestinians too love their kids and want a better life for them" is BS. Pali Arabs breed for jihad. Their kiddies are born and raised to be suicide bombers. If you don't understand that you understand nothing about jihad.
An urbane, well educated man, Husseini said: "I understand the Jews think they are the chosen race and this is their promised land. The problem is I also know this city is always the province of the Mufti of Jerusalem."
.
Meaningless. J'lem has no significance to Muslims anywhere.
.
On the same trip former ABC World Today host Richard Palfreyman and I were lucky enough to meet Israeli PM Yitzhak Rabin, later gunned down by a fundamentalist Jew.
.
Rabin, a two-time prime minister, led the tanks charging Syrian forces up the Golan Heights in 1967.
.
A veteran of the original battle for Jerusalem before independence, he had persuaded settlers on the Golan to accept his Labor government's land for peace and the two-state solution with Yasser Arafat in the 1993 Oslo Accord.
.
Arafat, despite jointly accepting the Nobel Peace Prize with Rabin, could not do the deal. Several attempts by Rabin's successors also failed.
.
Arafartbastard said "I cannot betray my people" and said any treaty with the Jews must be based on the Treaty of Hudaybiyya. Google it, fools!
.
Think about this: in what other country could a social democrat prime minister persuade rural settlers at a general election to vote to give up their own homes to their enemies in a bid for peace?
.
Rabin was a silly man who got shot for trying to give something away that wasn't his to give.
.
Israel has since learned to live with the idea its neighbours want to drive it into the sea. Not unreasonably it will do whatever it takes when subjected to attacks on civilian targets such as the 3000 rockets fired by Hamas over the past fortnight.
.
Journalists talking about the proportionality of Israel's strikes in Gaza really need to ask themselves if the rocket fire on civilian Israelis is a proportionate response to an obscure property dispute.
.
Israel will weather the public relations storm as it has done since the first intifada from 1987-93. Sky News host Andrew Bolt last week criticised journalists for allowing themselves to be manipulated by sad pictures of child victims of Israeli bombing. He is right when he says this is a longstanding Hamas tactic.
.
Many journalists, including the local union the Media, Entertainment and Arts Alliance, are furious Israel last week bombed a building housing reporters from Al Jazeera and AP. Colonel Daniel Reisner, for 19 years the chief legal adviser to the Israeli Defence Forces Military Advocate General's Corps, told me on Thursday there was strong intelligence the building housed senior Hamas figures.
.
Everyone in the building was warned in advance of the action. He said the IDF had a clear policy of proportionality under international military law: "The concept in law does not however mean if Hamas fires two bullets Israel can only fire two bullets."
.
Asked why AP and Al Jazeera would want to have offices in Gaza, Reisner said: "I understand why journalists want to be on the ground. But news consumers need to understand all footage and reporting coming from Gaza is carefully controlled by Hamas. Reporters and photographers are showing only what they are permitted to show."
.
Reisner said Hamas military tactical documents captured 10 years ago made clear the group had a deliberate policy of ensuring children were always near potential targets, so as to maximise the propaganda value in the West of any casualties.
.
1/ Fighters of Ezz al-Din Al-Qassam brigades, the military wing of Hamas, march in Gaza City on Saturday. Picture: Getty Images