"The lack of border control by Morocco is not a show of disrespect of Spain, but rather for the European Union."
4,800 migrants and refugees have already been sent back to Morocco.
Spain does not grant Moroccans asylum status.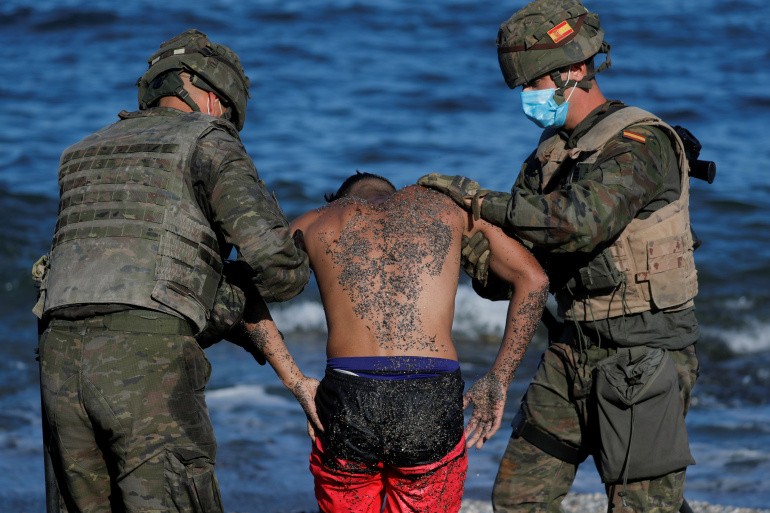 Madrid ups border security in North African enclave, returns thousands to Morocco, and fires tear gas into buffer zone.
In a bid to prevent more people's arrival in Ceuta, Spain has upped security along its shared border with Morocco, fired tear gas into the buffer zone between the countries, and returned people who have managed to cross into its enclave in North Africa.