Despite Sweden's push to combat climate change, Swedes in 2019 voted climate change spending as the biggest waste of taxpayer money.
The European Parliament has formally set a goal to make the entire European Union carbon neutral by 2050.
Translation:
Europe is going to deindustrialise according to Agenda 21 & 30, pushed by the United Nations. This is a form of collective insanity as it is utterly destructive.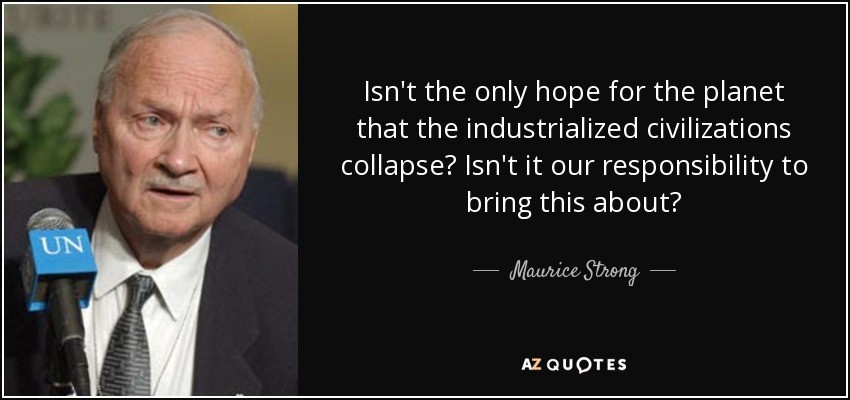 Members of the European Parliament passed the Climate Act on Thursday in a vote of 442 for, 203 against, and 51 abstentions. The Act also increased the EU's goal to reduce carbon emissions from 44 per cent of 1990 levels to 55 per cent by 2030.
Swedish Social Democrat MEP Jytte Guteland said, according to SVT:  "It's a real boost compared to today's level. I see that it will only play a bigger and bigger role for Europe and the world."
Swedish MEP Emma Wiesner, a member of the Centre Party, said that she was concerned that the package did not go far enough.
And then this:
Business leaders call for more immigration as French head to the polls
In a growing climate of migrant fatigue, ten leaders of large companies in France have expressed their intention to "move the lines" and commit to supporting refugees.
They stated: "Each year, France welcomes 50 000 refugees and as many talents! Some of them are graduates, others are not, but all have skills and expertise sought after by organizations, and above all, a strong desire for integration.
Lies & more lies. Very few Africans or Moslems have the necessary "skills & expertise" to make meaningful contributions to Western society. Neither does any of them have the "will to integrate". They don't leave their mental baggage behind and will do anything to make France Islamic.
Of course it is. https://t.co/MX4Q14zQod

— Breitbart News (@BreitbartNews) December 22, 2019
Was the UK's Legal Net Zero bought and paid for by Big Money ?
Including by billion dollar green investor George Soros and his green sector financial adviser in 2018/9 ?
Imho, there are serious questions about Theresa May's 2019 "Legal Net Zero" legislation based on a report by a Conservative think tank which contains highly significant conflicts of interest, and even with a link via Mr Soros to the US fiscal expansion 2009 fraud scandal uncovered by investigative journalist Peter Schweizer…………
"This Conservative think tank has been the source of radical and exciting ideas that have shaped government". The Rt Hon Michael Gove MP.
Let's take a look at this think tank and their sponsoring "partners" for 2018 – 2019 which is the period during which they wrote their report, the basis of Theresa May's "Legal Net Zero" legislation in 2019.
Firstly there is the Offshore Wind Industry and a plethora of green organizations which, imho, is a serious conflict of interest because of the financial support of the tank
But it gets worse because of direct and indirect funding from billion dollar green tech investor George Soros' Open Society which also funds another organization which then funds the think tank, with the same ultimate interest – "Legal Net Zero".
The "European Climate Foundation" is sponsored by the "Climate Works Foundation" and who, among others, sponsors the "Climate Works Foundation"? None other than George Soros' Open Society.
Most importantly……
"ClimateWorks senior advisor and executive board member……..advised liberal billionaire George Soros on the investment of $1 billion in private equity related to climate. Soros named him as his representative to the board of the company Powerspan after investing in it in April 2009. [15] A few weeks after Soros made the investment, Powerspan received $100 million from the Department of Energy." [16]'
Note how "Powerspan" was suddenly awarded $100,000,000 in 2009. This is the US fiscal expansion 2009 and investigated by Peter Schweizer who showed that Mr Soros himself chose where the federal funding was to be applied with the approval of Obama. Soros funded Obama's election races.
What's more, after Theresa May stepped down as PM she immediately embarked on a series of eight one hour free to attend speeches for which she received approx $1,000,000 plus expenses. At one university on Rhode Island, the next booked speaker was none other than alleged money launderer Bill Clinton which I think suggests a possible back channel for speaker fees.
Imho, the May administration was probably "leveraged" directly by George Soros' Open Society London to enact "Legal Net Zero" exactly as Soros claims in his mission statement, and I think the report was likely then a cover for the legislation……
"We leverage policy, legislation and political influence and build strong relationships with officials, politicians, NGOs and other actors". George Soros' Open Society London in precis.
This gives insight into the "big money" and astonishing conflicts of interest which lie behind Theresa May's "Legal Net Zero" of 2019 and I think makes the Conservative Party the subject of deep suspicion.
After all, how was it possible for an obscure Conservative think tank in the UK to draw in funding from green organizations around the world and a billion dollar green sector billionaire investor? This looks marketed with the outcome, Legal Net Zero, guaranteed for investors, which very significantly included Soros' green sector financial advisor!