A bright good morning to all you patriots out there. We will update you on the Cuba situation as it progresses.
I wish the Cubans the best but GOP politicians tweeting about Cuba while we are losing our freedoms here is peak cringe.
As left tries really hard to turn America into Cuba.
Cubans trying really hard to turn Cuba into America.
The Babylon Bee nails it: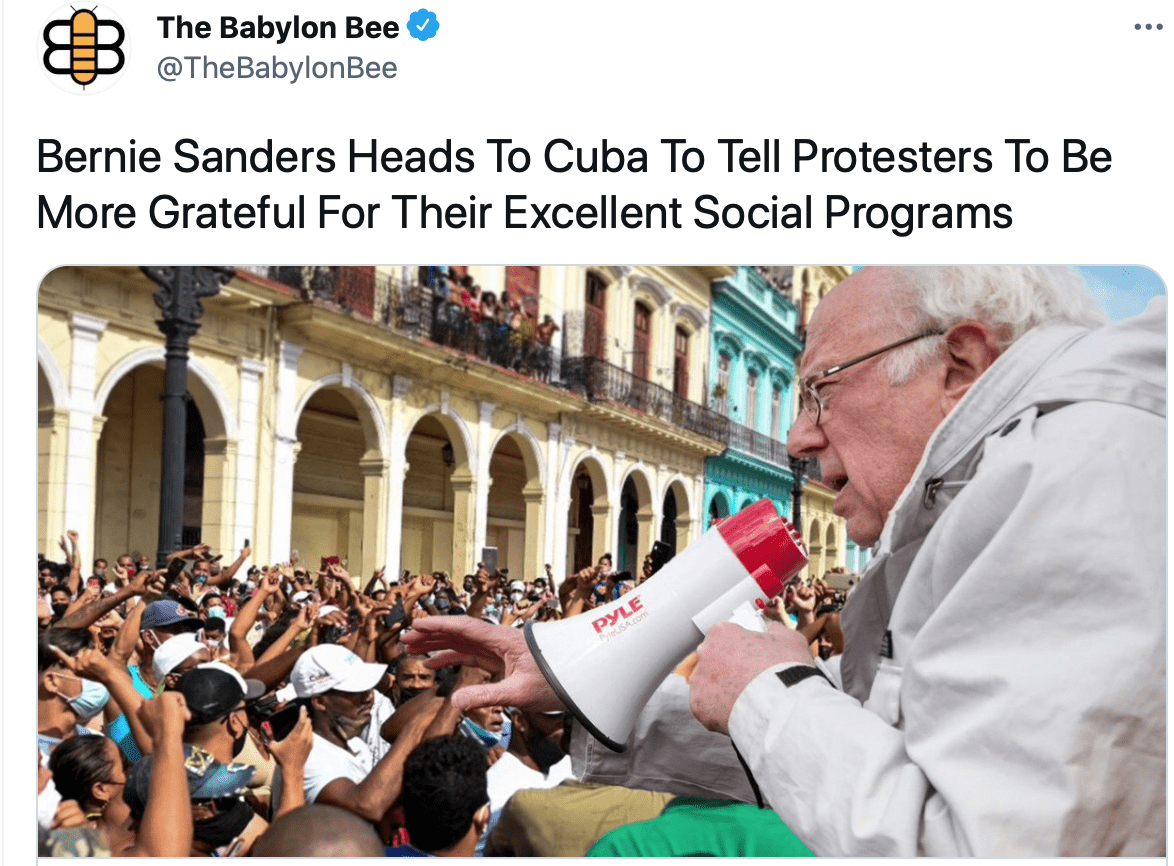 We have NEVER seen a day like today in #Cuba

62 years of misery, repression & lies boiling over into organic, grassroots protests in over 32 cities #SOSCuba #PatriaYVida pic.twitter.com/U5L5Zzb5mg

— Marco Rubio (@marcorubio) July 12, 2021