Australia has experienced plenty of supermarket shortages since the pandemic began. The emerging crisis now is a bit different. | ABC News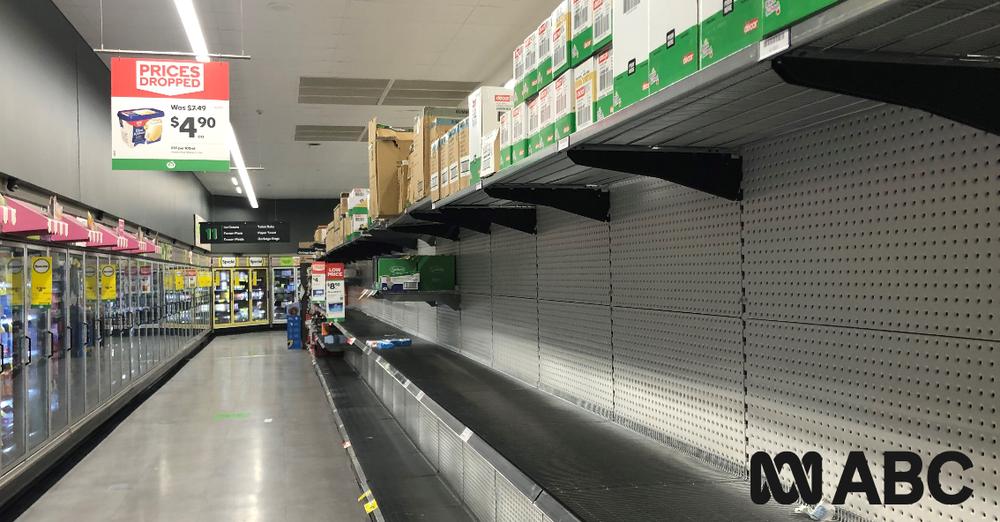 Do not fret. 'Our' ABC will educate you:
They're blaming AdBlue, a diesel additive that is injected into the exhaust systems of modern diesel vehicles and is a legal requirement for trucks in Australia as it helps to reduce emissions.
Supermarket shelves could be empty? 
Yes, they are.
Key shortage leaves trucks parked across the country and strangles supplies of even the most essential goods.
Trucking companies have warned thousands of vehicles will be taken off the road without a major government intervention, while a major supermarket chain has said it is "monitoring the situation carefully".
It all comes down to a shortage of AdBlue – a crucial diesel exhaust fluid that is already in short supply and likely to run out altogether by February.
AdBlue is injected into the exhaust systems of modern diesel vehicles and is a legal requirement for trucks in Australia as it helps to reduce emissions.
But Australia faces a major shortage of urea – a key ingredient of AdBlue – because its main supplier China has banned the export of the product in an attempt to drive down domestic fertiliser prices.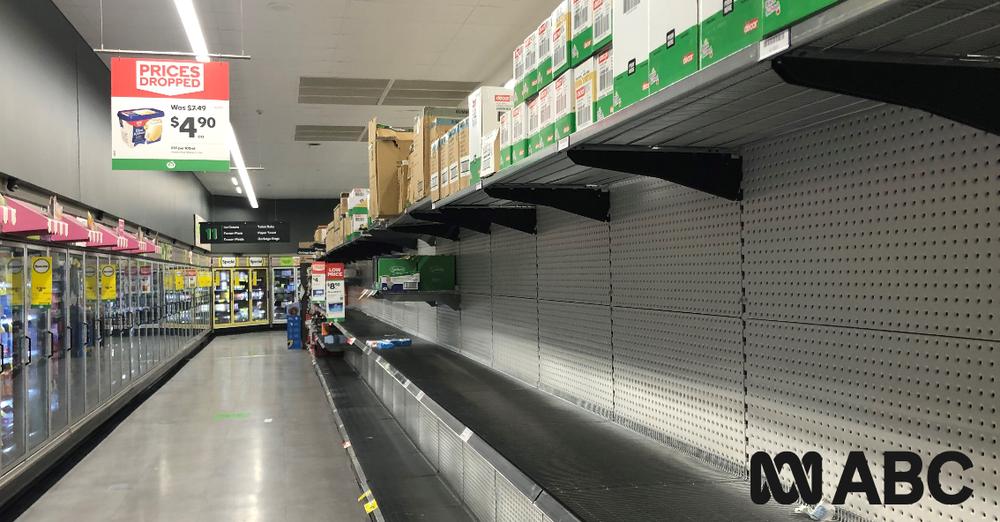 As Aussies once again face bare supermarket shelves, an expert has warned things will only get worse unless urgent action is taken.
As Covid cases explode across the nation, attention is turning to our growing food supply crisis, amid fears the current problem is just the "tip of the iceberg".
As Omicron tears through Australia, countless workers are being forced into isolation as a result of state-mandated Covid contact rules.
The situation is impacting all elements of the supply chain, including supermarket giants Coles and Woolies, which are reporting staff shortages at distribution centres of up to 35 per cent, according to The Australian.
As Aussies once again face bare supermarket shelves, an expert has warned things will only get worse unless urgent action is taken.https://t.co/14htzq92cz

— news.com.au (@newscomauHQ) January 10, 2022
Continued below the fold.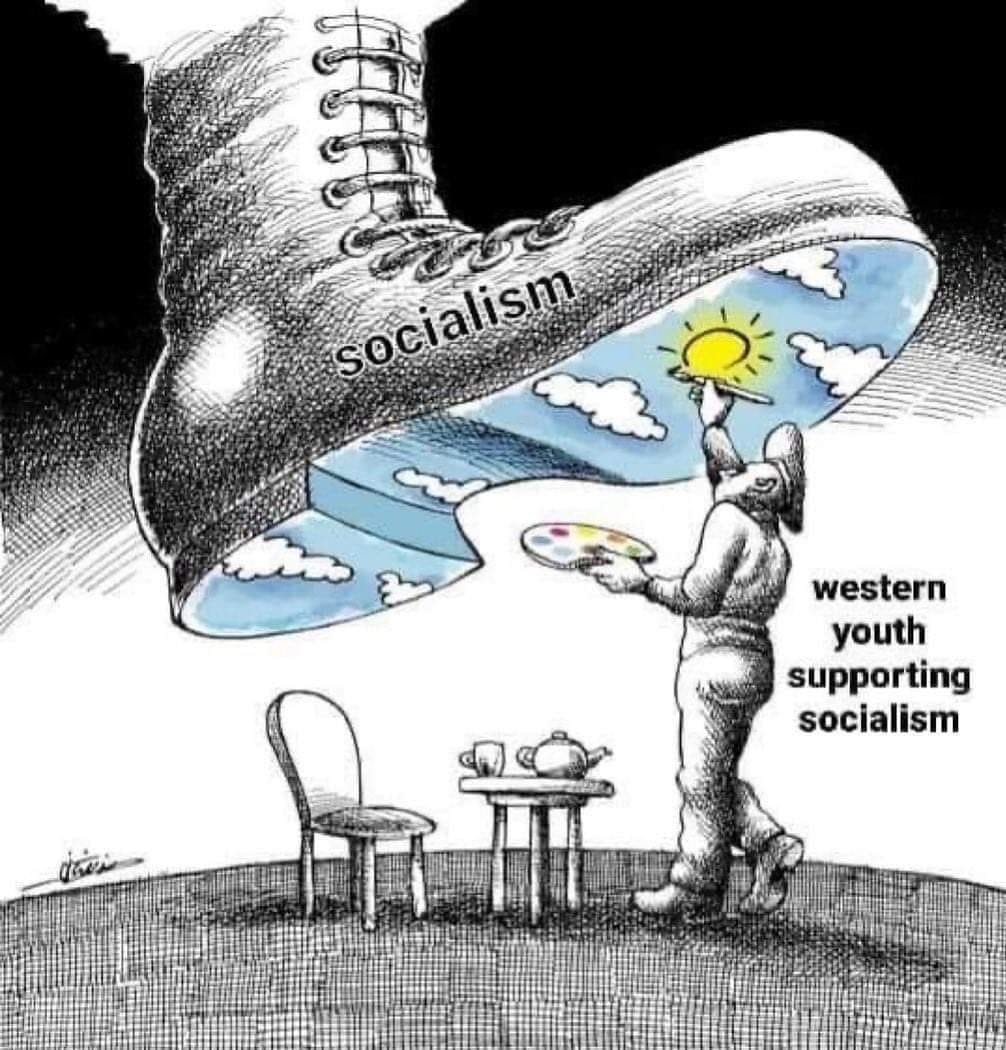 It comes as shoppers grapple with bare supermarket shelves once again as a result of our supply chain woes, which is expected to escalate in the weeks ahead.
Independent Food Distributors Association of Australia (IFDA) CEO Richard Forbes said a national agreement on close contact isolation rules for workers was crucial, as at the moment, they varied between states and territories.
NSW and Queensland have just changed their rules to allow food workers to come out of isolation if they are without symptoms in order to keep operations running – but Mr Forbes said that arrangement would be meaningless unless it was a uniform rule.
"We welcome the changes by NSW and Queensland … but if there isn't one consistent, national agreement across the country, and quickly, then food distribution warehouses will continue to be impacted by Covid which will ultimately impact those in the community that rely on us," he said.
The crisis has led to fresh food shortages in supermarkets. Picture: David Clark
"A food transport system involves trucks crossing state borders daily, so the only solution is for Premiers and Chief Ministers to agree on one close contact isolation rule for all food workers, nationally.
"We have a situation where one of our members services 50 hospitals and nursing homes across states. He is facing the prospect of 175 of his 350 workers being in isolation this coming week.
"Surely, after all the community has been through over the past two years, states and territories can agree on this simple rule change for the good of the Australian community."
Mr Forbes said as cases surge, warehouses have been forced to close, alongside cafes and restaurants.
"This is just the tip of the iceberg, given we are told the peak of the pandemic is at the end of January," he said.
Mr Forbes also demanded free, readily available rapid antigen tests (RAT tests) for critical workers.
"We also need national cabinet to ensure we have priority access to RAT tests given the essential services we offer within the community," he said.
"Many warehouse owners have been struggling to access RAT tests for their workers and when they do, it has been costing them up to $5000 a week with no government support whatsoever, at a time when they are realising huge financial losses".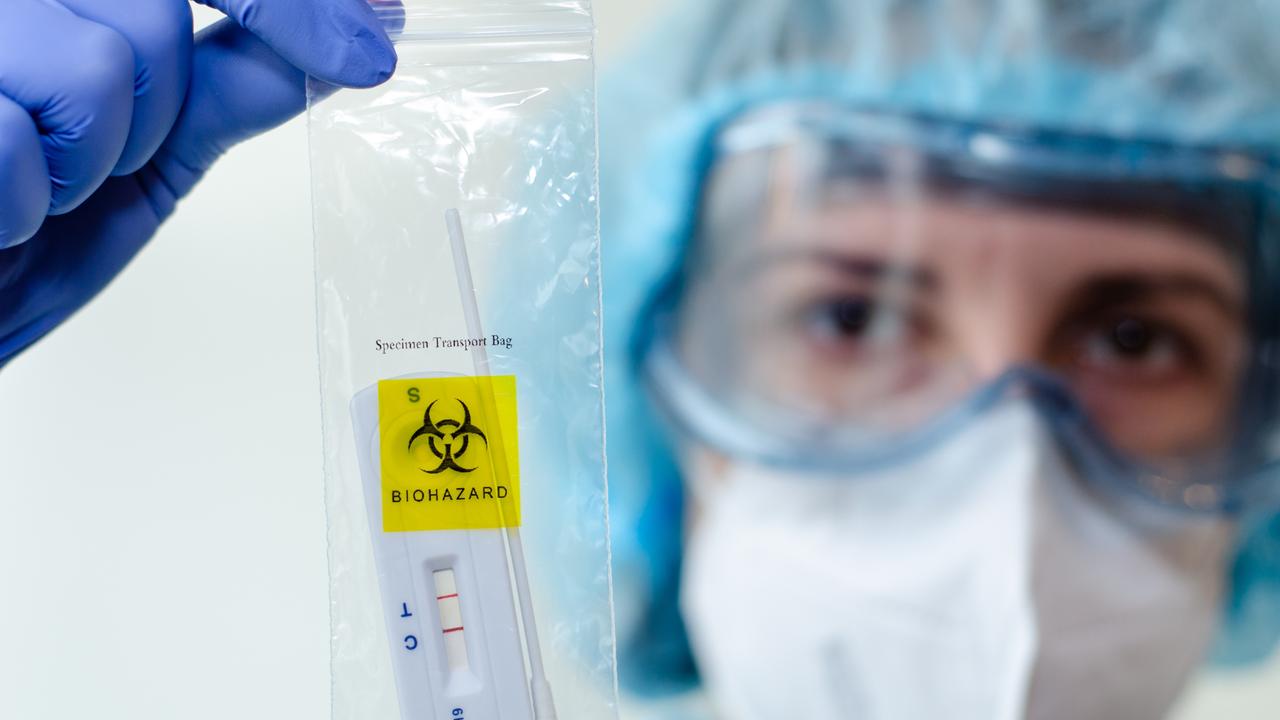 Industry insiders are pushing for uniform isolation rules for food workers.
.
The push for uniform rules to allow workers to get back to work after testing negative has also been echoed by the Australian Retail Association (ARA) and Shop, Distributive and Allied Employees Association (SDA).
In a letter signed by ARA chief executive Paul Zahra and SDA national secretary Gerard Dwyer, the organisations called on Prime Minister Scott Morrison to provide free RAT tests to essential retail staff.
"We urge you to consult with the states and territories to provide free, immediate and appropriate priority access to rapid antigen tests to essential, frontline retail workers in stores and distribution centres and associated measures to help reduce pressure across the sector," the letter reads, with Mr Zahra noting one in five members were now reporting up to 50 per cent of their staff were in isolation.
Writing for The Conversation, Edith Cowan University's associate dean of teaching and learning, Flavio Macau, explained current supermarket shortages were a "bit different" from those experienced earlier in the pandemic.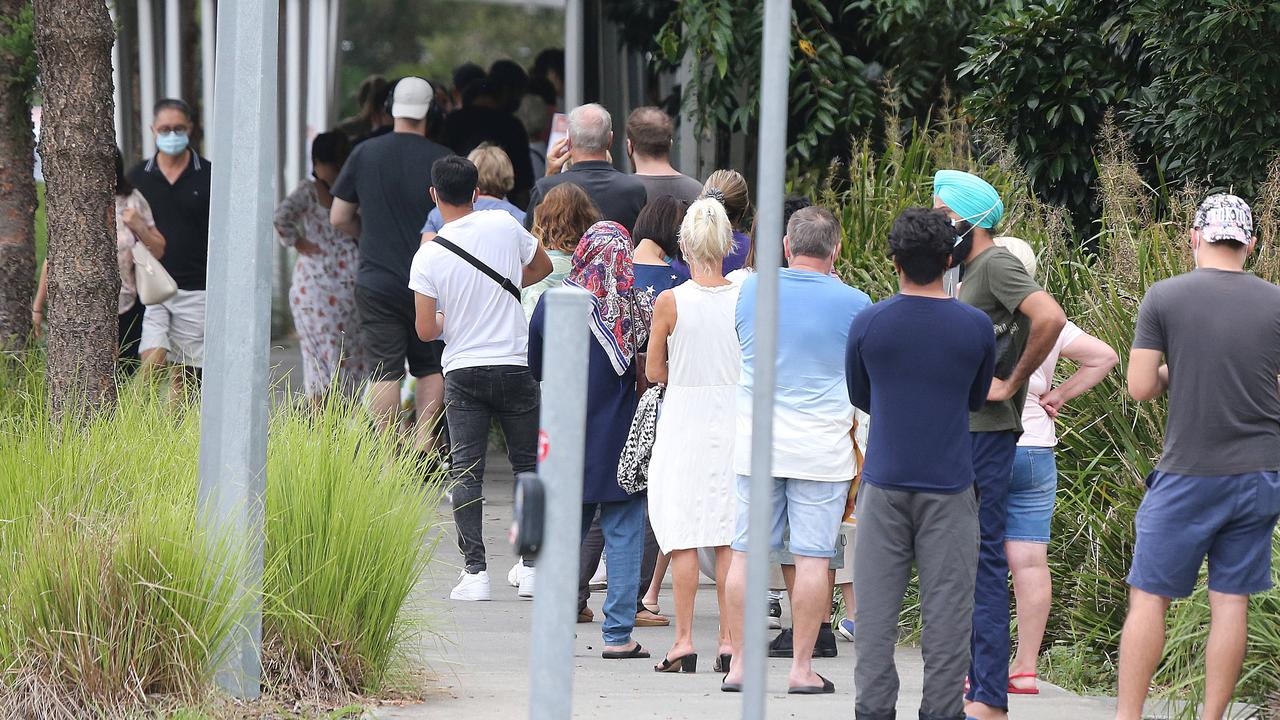 Covid testing queues have exploded in recent weeks. Picture: Mike Batterham
Prof Macau, who is also affiliated with the Australasian Supply Chain Institute (ASCI), wrote that shortages in 2020 and 2021 were triggered by a surge in demand due to panic buying, while today they are caused by nationwide "supply-side problems", explaining that "supply chains are being crippled by the sheer number of transport, distribution and shop workers now sick or required to isolate."
But he said previously, all supply crises were "dealt with in less than three weeks".
He said those without a three-week supply of essentials should stock up at their next opportunity – but urged Aussies to avoid stockpiling and making the problem even worse.
Continued:
Australia has experienced plenty of supermarket shortages since the COVID pandemic began. The emerging crisis now is a bit different.
In 2020 and 2021, empty shelves were due to spikes in demand, as shoppers responded to lockdowns by buying more toilet paper, pasta and other consumables. This disrupted the usual rhythms of predictable supply chains. Apart from the first wave in March 2020, shortages were localised.
Now the shortages are due to supply-side problems and occurring (almost) nationally. As Omicron infections surge in every state apart from Western Australia, supply chains are being crippled by the sheer number of transport, distribution and shop workers now sick or required to isolate.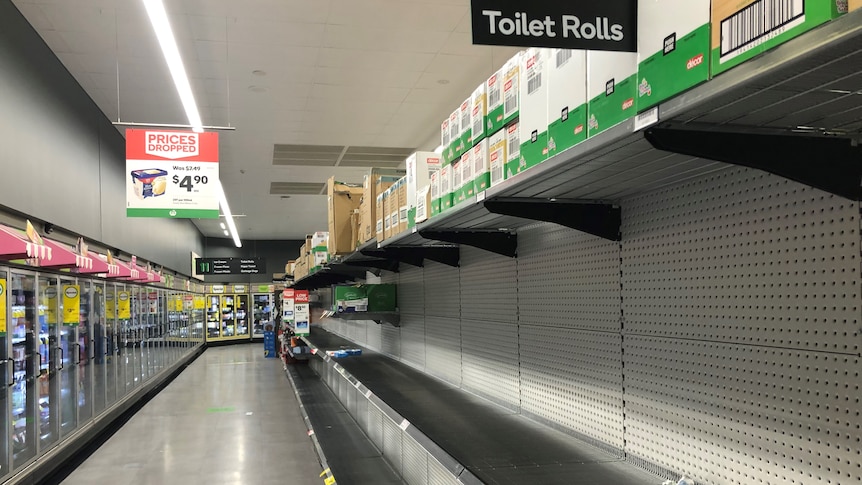 The major problem now is in transport and distribution. The Transport Workers' Union says a third to half of Australia's truck drivers are off work. Woolworths chief executive Brad Banducci said on Friday more than 20 per cent of distribution centre staff and more than 10 per cent of store workers are absent.
There are also problems in production, particularly in meat processing — an industry prone to the spread of COVID-19. Hundreds of workers in eastern states abattoirs are off work, according to Meat Industry Council chief executive Patrick Hutchinson. He has warned of severe shortages within weeks due to the lack of rapid antigen tests.
A self-fulfilling crisis
Then, of course, there is the response of shoppers to shortages (or the expectation of shortages). We've seen how this works multiple times: products disappear from shelves, people buy more in response. Fear of shortages becomes a self-fulfilling prophecy.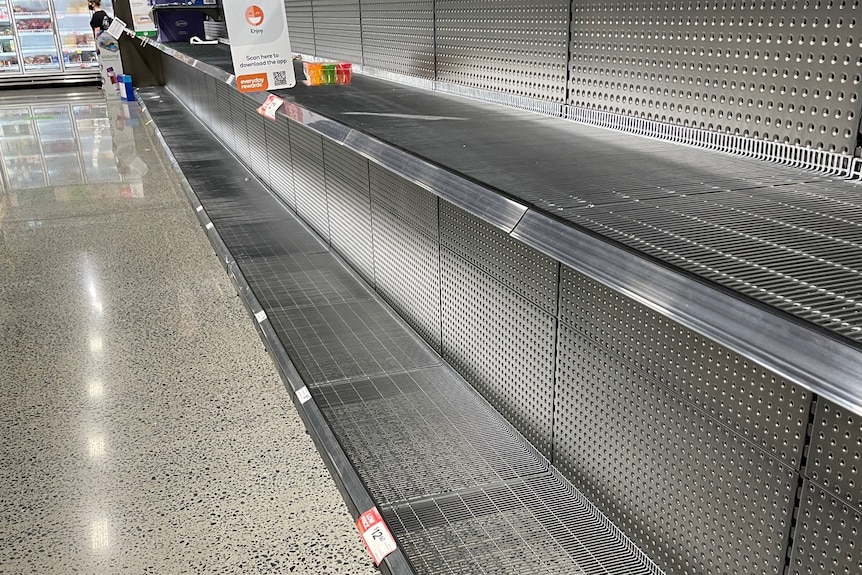 Coles has already imposed buying limits on certain meat items (except for WA) and warned customers to expect shortages for all of January.
Woolworths and ALDI have not (apart from limits on hard-to-get rapid antigen tests), but they might be forced to. That depends mostly on what happens in the next weeks in NSW, which plays a large role in national grocery logistics and where COVID-19 infections are surging.
What you can do
Open your freezer, go to your pantry. Do you have three weeks' worth of essential items? Mince, pasta, rice, flour, beans, toilet paper?
I've been following these issues closely over the past two years. All of Australia's supermarket supply crises were dealt with in less than three weeks. You really don't need more than that.
If you don't have three weeks' supply, and have both the space and money to stock, go for it. If not now, because there is a shortage, then in the next opportunity. This is not about panic-buying or hoarding. I'm not suggesting you buy a year's worth of toilet paper or tinned food. Just always have enough so you can have peace of mind next time.
Supermarket restrictions
The pandemic has exposed the brittleness of just-in-time supply-chain management, which over decades honed the amount of stock held by manufacturers, wholesalers and retailers to a minimum. This was fine for maximising profits in good times. Now the times call for more of a just-in-case approach, with enough flexibility to avoid the system collapsing in a crisis.
Supermarkets have already made changes to avoid repeats of the supply crises of 2020 and 2021 by keeping more stock on hand. But this alone can't solve the problem. The grocery business is competitive. Floor and refrigeration space is finite. They can't afford to overstock.
What they can do is move to a more decentralised system for restricting quantities of items customers can buy when shortages do occur.
Every store can calculate safety stock levels to protect them from supply-chain fluctuations. When an item is about to go missing from the shelves, they shouldn't have to wait for a decision from the central office to restrict quantities. They should be able to do it on the spot, while corporate headquarters work out alternatives.
When the problem is not lack of inventory but insufficient people to move products from warehouses to stores, the solution is visibility — letting costumers know about staff shortages, that there's more than enough product on its way as soon as logistics allow, and that other stores are better supplied.
Cooperation is key
It is unlikely every store will be equally hit by labour shortages at the same time. Imagine evolving to a point where a Coles store with empty shelves informs shoppers the product is available two blocks away at the IGA.
For this to happen, of course, requires cooperation between competitors, and therefore easing of the usual anti-cartel rules that expressly prohibit collusion. But there is a clear precedent for this. In April 2020, the Australian Competition and Consumer Commission gave temporary authorisation to telcos, banks, medical suppliers and supermarkets to collaborate to ensure the supply of essential goods and services.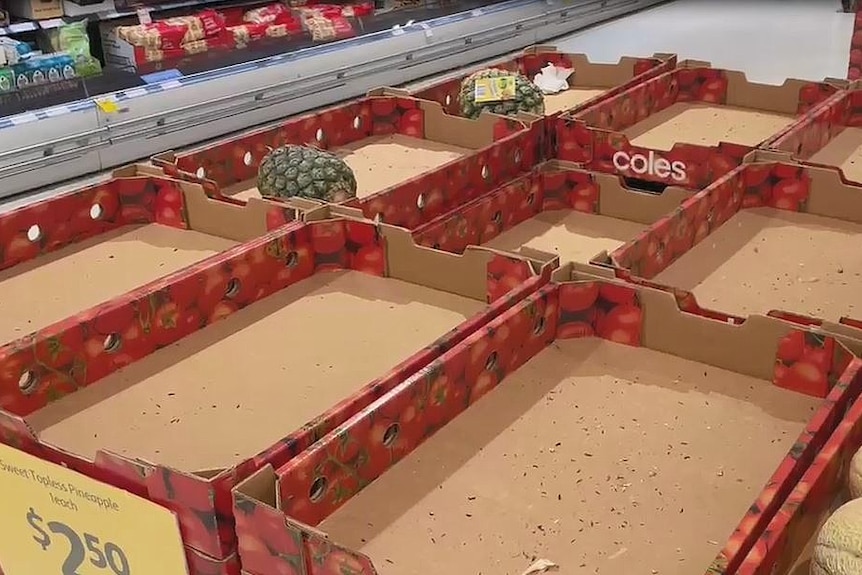 There is a clear case for supermarkets to cooperate now — and for the foreseeable future — with the Australian Retailers Association expecting the supply chain issues to continue for at least 12 months.
Both federal and state governments can help set the rules of engagement, and provide accurate and actionable information to give the correct dimension of the problem. They have, for example, data from past decisions such as the effect of Victoria's restrictions on abattoirs in 2020.
If everyone is ready, doing what they can, we may reach a culture of resilience in Australia where empty shelves in supermarkets are but a bitter memory.
Flavio Macau is an Associate Dean Teaching & Learning at Edith Cowan University. This piece first appeared on The Conversation.