Putin can always rely on his good friend and Mujaheddin Ramzan Kadyrov.
Kadyrov enjoys carte blanche from Moscow, which turns a blind eye to heavy-handed tactics in his North Caucasus fiefdom in exchange for loyalty.
Thousands of men from Chechnya are willing to offer assistance to Russia's armed forces, the southern republic's leader, Ramzan Kadyrov, has pledged, as Moscow's military conducted the second day of its attack on Ukraine.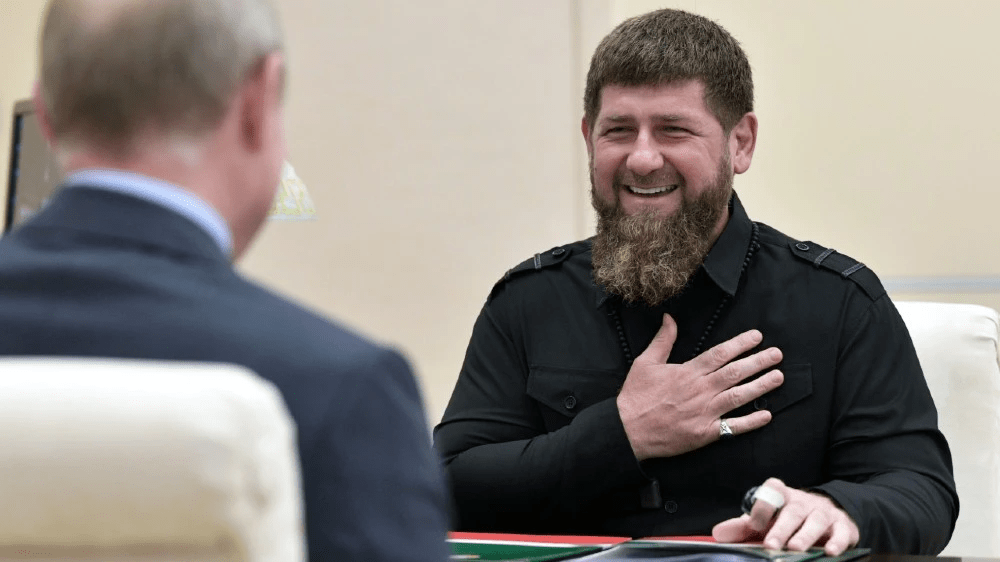 On Friday, 12,000 local volunteers amassed on the central square of the regional capital, Grozny. Kadyrov informed the publication 'Chechnya Sevodnya' of their rally, which was organized in order to show their support for the Kremlin and their readiness to aid its objectives.
Chechen fighters support Moscow's intervention in the eastern European nation, the region's chief claims
Russian servicemen during the parting words of the head of the Chechen Republic Ramzan Kadyrov in Grozny. © Sputnik / Press service of the Head of the Chechen Republic
.
"These are volunteers who are ready to leave for any special operation at any time in order to secure our state and our people," Kadyrov told the outlet, adding that no troops would be deployed until the "Supreme Commander in Chief" Putin gave the go-ahead.
According to the Chechen minister of national policy, Akhmed Dudayev, the aim of the congregation was to demonstrate how prepared the troops were to follow orders and defend their homeland.
Ukraine: Allegedly neo-Nazi armed groups fighting Russia-backed separatists
But wait: shouldn't we be worried about neo Nazis? Are they the good guys now? Like, you know, when bin Laden was our friend, and when Shrillary & Obama supplied ISIL head choppers with weapons?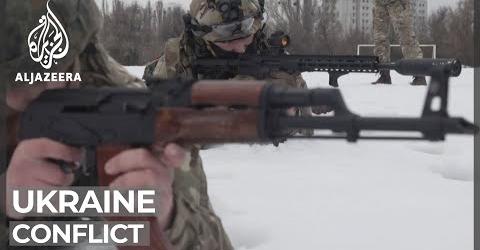 The Ukrainian government is often accused of turning a blind eye to what are described as neo-Nazi paramilitary groups fighting Russia-backed separatists. Many say such groups have been an effective fighting force in the almost eight-year conflict in eastern Ukraine. But as Al Jazeera's Charles Stratford reports from Kharkiv, while their origins stretch right across Eastern Europe including Russia, they remain politically weak so far.