China lecturing Sweden about "respecting Muslims?"
That's like an arsonist lecturing the Fire Department.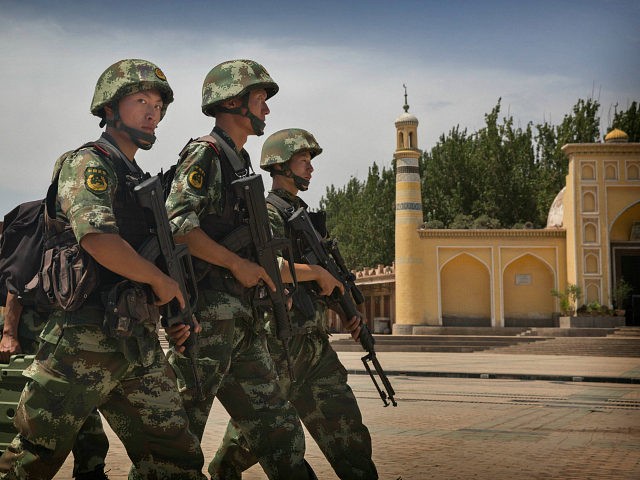 China, US climate pact puts pressure on Australia
.
Graham Lloyd The Australian 
.
Months of negotiations between the United States and China has produced an agreement to keep talking about climate change but no firm commitments. The US/China statement maintains the Paris agreement target to keep warming to below two degrees, rather than a firm 1.5 degrees as Boris Johnson and Joe Biden had wanted. In short both countries have agreed to establish a 'Working Group on Enhancing Climate Action in the 2020s', which will "meet regularly to address the climate crisis and advance the multilateral process, focusing on enhancing concrete actions in this decade".
The joint announcement is a big relief for COP26 organisers who so far have little to show for their efforts.
.
It is also a diplomatic coup for China which has been recognised by the US as a world power worthy of bilateral engagement.
.
China has previously attempted to join co-operation on climate change with the US to a much broader suite of greviances including support for Taiwan.
President Xi did not attend the Glasgow talks.
.
But China and the US have now declared their intention to work "individually, jointly, and with other countries during this decisive decade, in accordance with different national circumstances, to strengthen and accelerate climate action and co-operation".
.
The US has set a goal to reach 100 per cent carbon pollution-free electricity by 2035.
China has said it will phase down coal consumption during the 15th Five Year Plan and make best efforts to accelerate this work.
.
China is building new coal fired power stations at home but said it will stop funding unabated power stations overseas.
.
The US and China will co-operate on carbon capture and storage or reuse and direct air capture.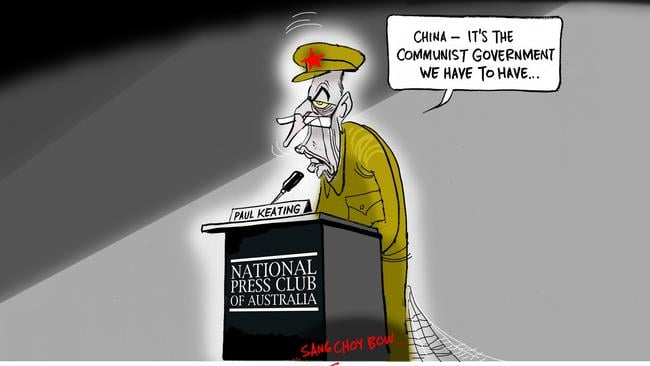 Most significantly for Australia, China has agreed to work with the US to monitor and limit emissions of methane.
.
China did not sign the pledge championed by the Biden administration to cut methane emissions by 30 per cent this decade.
.
Rather, China "intends to develop a comprehensive and ambitious National Action Plan on methane, aiming to achieve a significant effect on methane emissions control and reductions in the 2020s". The United States and China intend to convene a meeting in the first half of 2022 to focus on the specifics of enhancing measurement and mitigation of methane, including through standards to reduce methane from the fossil and waste sectors, as well as incentives and programs to reduce methane from the agricultural sector.
.
As a result, Australia will come under sustained pressure to join the push to phase down methane emissions. This has big consequences both for the livestock industry and producers of natural gas.
Any future Chinese invasion of Taiwan likely to be interpreted as a "threat to Japan's survival"…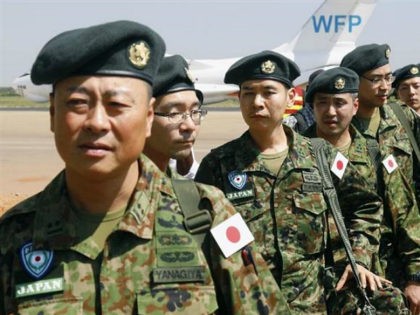 Continued:
Among other tactics, captive Uyghurs are forced to eat pork and drink alcoholic beverages, which are forbidden by their religion. Uyghurs are made to watch while Chinese officials systematically violate Islamic customs in their lands, such as the dawn-to-dusk fasting of the Ramadan holiday currently in progress, a practice the Chinese state classified as a "sign of extremism." 
Survivors of the camps have repeatedly testified that "deprogramming" Uyghurs from their religion and brainwashing them to become obedient communists is a major objective of the camp administrators. Chinese government documents leaked in 2019 confirmed these efforts to eradicate the Uyghur culture and religion.
China also implements far more restrictive immigration policies than most Western states, has a history of treating immigrants poorly, and adamantly refuses to take in refugees.
Opportunistic Chinese officials nevertheless look for every opportunity to harangue other nations as intolerant or Islamophobic, in part to keep their Islamic client states from dwelling on what happens in Xinjiang. 
Such an opportunity presented itself in Sweden last week when politician Rasmus Paludan — who, unlike the Xinjiang concentration camps, cannot normally be seen from orbit — live-streamed the burning of a Quran and said he planned to begin burning the books at his political rallies.
Paludan is the Danish-Swedish leader of a Danish group that actually calls itself the "Hard Line Party." They are fervently opposed to immigration, particularly from Muslim countries.
Paludan torched a Quran in a Facebook live-stream last Thursday and announced he would take a tour of Sweden, burning a copy of the Muslim religious text in every town he visited. He proceeded to do so on Friday and Saturday, bringing counter-demonstrations that quickly turned violent, which is exactly what he wanted.
After his third stop in Sweden, Paludan canceled the rest of his tour, complaining that Swedish police were "completely incapable of protecting themselves and me."
"We have seen violent riots before. But this is something else. It is serious violence against life and property, especially against police officers. It is very worrying and we will take strong countermeasures. This should not continue," said Swedish National Police Chief Anders Thornberg, after making dozens of arrests and counting at least 40 police and civilian injuries.
Several Muslim governments condemned Paludan for his Quran-burning, including Saudi Arabia, Iraq, Iran, Jordan, Qatar, and Turkey.
"We condemn, in the strongest way possible, attacks and provocations against the Muslims, to Islam, to the Quran and to places of worship in different parts of the world during the holy month of Ramadan. The recent attacks against the holy book of Islam in Sweden show that no lessons have been taken from the past," the Turkish Foreign Ministry said in a statement on Monday.
"In Sweden people are allowed to express their opinions, whether in good or bad taste; it's part of our democracy. No matter what you think, you should never resort to violence. We don't and will never accept it," Swedish Prime Minister Magdalena Andersson insisted.
Having spent the weekend mutually confirming their worst suspicions of each other, the last thing anyone in the Swedish fiasco needed was genocidal China's opinion, but they got it anyway from Foreign Ministry spokesman Wang Wenbin on Wednesday.
"China always opposes extreme behavior of attacking different religious beliefs and instigating conflicts between civilizations," Wang said with remarkable chutzpah.
"Freedom of speech should not be used as an excuse to incite racial or cultural discrimination and create division in society. No civilization is superior to others. They are different only in feature and geographical distribution. We advocate replacing clash of civilizations with exchange of civilizations. We oppose discriminatory rhetoric against certain religions and civilization," he said.
"It is hoped that Sweden will draw a lesson from the matter and earnestly respect the religious beliefs of Muslims and other minority groups, protect their lawful rights and interests, and square their words of respecting and protecting freedom of religious belief with actions," he concluded, exhausting China's strategic national reserve of hypocrisy.