Everyone is talking about #Ukraine. But what happened in Sweden? Thousands of enraged Muselmaniacs showed the police who owns the streets. Islamisation is happening by force. The drecks media blames "right-wing extremists" who wanted to burn a Koran, but that never happened. Instead, the soldiers of Allah rained holy terror into the streets of this once peaceful nation.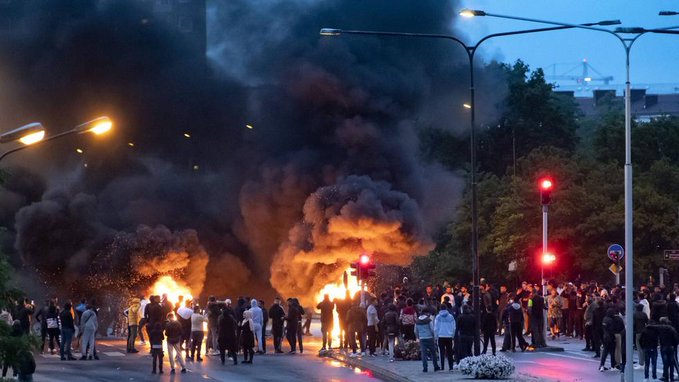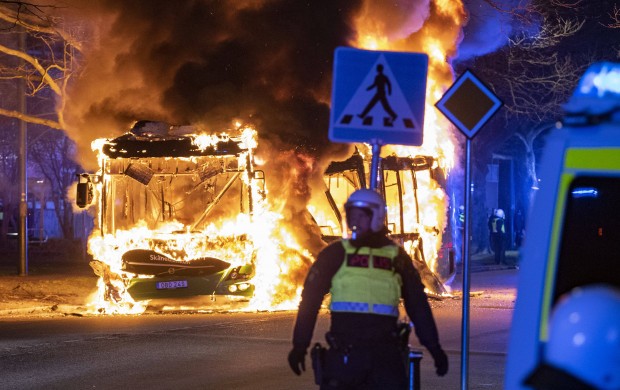 Riot police watch a city bus burn on a street in Malmo, Sweden, on Saturday. Unrest broke out in southern Sweden late Saturday despite police moving a rally by an anti-Islam far-right group, which was planning to burn a Quran among other things, to a new location as a preventive measure.
Here the headlines:
Sweden, a nation of 10 million, has seen unrest, scuffles, arson and violence since Thursday that has left some police officers and protesters injured. It was triggered by Danish far-right politician Rasmus Paludan's meetings and planned Quran burnings across the country.
"We suspect that those involved (in the riots) have links to criminal gangs," National Police Commissioner Anders Thornberg told a news conference on Monday, adding some of those "criminal individuals" are known to police. "I have been in touch with the public prosecutor to prosecute these individuals."
Reports from CNN are, as usual, fake. No wonder, because they use Mohammedans as reporters: