In just 20 years, Sweden went from being one of the most peaceful countries to having some of the most shootings, bombings and rapes in Europe.
We all know why. But truth must not be told.
A woman who questioned a policeman as to why Muslims were allowed to pray openly in the park, has been forcibly arrested in her own home allegedly 'perverting the course of justice'.
Violence works. Violence wins:
Islam bans freedom of speech for all people on earth. This applies to both Muslims and non-Muslims. People refuse to understand this, but that's how Islam works.
That's not how it should work, but it works for them.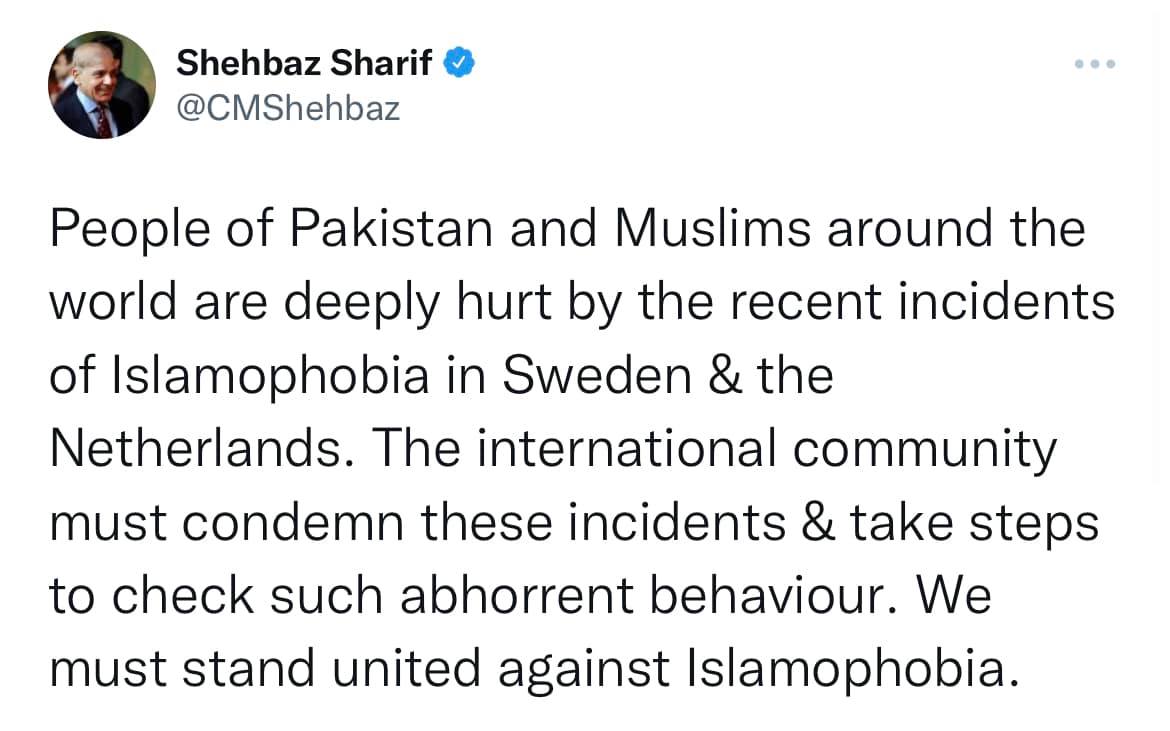 You know what hurts Prime Minister Sharif, is the violence of the intolerant ideology called Islam, the fatwa's and death threats by people from
#Pakistan
, who are inspired by the fake prophet
#Mohammad
.
.
.
And you'll never win.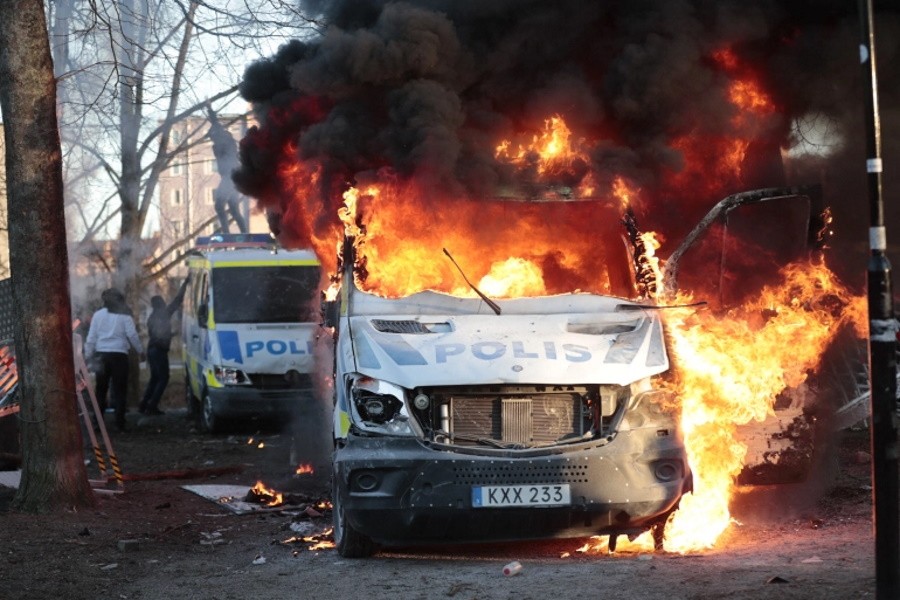 Municipalities wrote letters to the police: Stop Paludan
After the violent riots, two municipalities have appealed to the police not to give Rasmus Paludan new permits for Koran burning.
During the Easter weekend, the Danish politician Rasmus Paludan had received a police permit to carry out Koran burning in several cities: Linköping, Jönköping, Norrköping , Malmö, Örebro and Stockholm.
In several cities, this led to violent riots in which 16 policemen were injured.
Olle Vikmång (S), chairman of the municipal board in Norrköping, condemned both Paludan's demonstration and the violent riots in the Navestad district on Good Friday.
– I feel disgust for the messages that Paludan conveys. But it gives no right to resort to violence against the police and rescue services and to burn cars, injure, threaten and scare people, he says.
Swedish Law Now Recognizes Sex Without Consent as Rape
Mohammedans will not be deterred by infidel laws against rape.

A demonstration against rape in Malmo, Sweden, last year.
STOCKHOLM — "Sex must be voluntary — if it is not, then it is illegal."
This is the straightforward language of a new Swedish law set to change the way rape and other sexual crimes are prosecuted in the country.