Hundreds of illegals landed on the Italian island of Lampedusa over the weekend. Meanwhile, an illegal Moroccan was arrested for robbing a blind woman in France.
Germany:
Cottbus activists have put up warning signs for the citizens of Cottbus at the entrances to the Cottbus Goethe Park, the site of a knife attack by a Lebanese.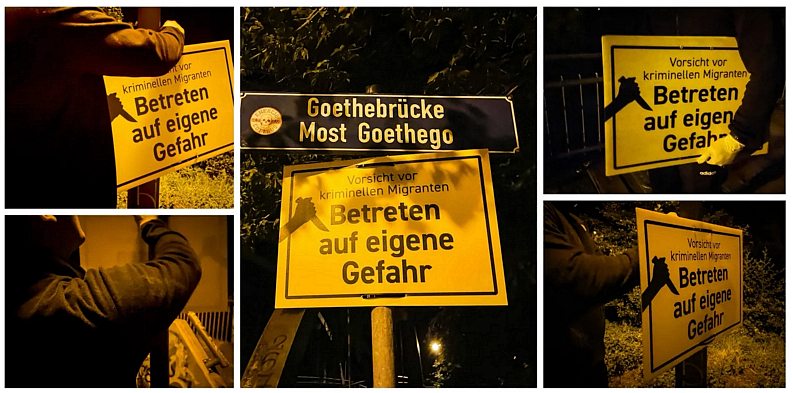 Italy:
A woman from the Italian-speaking region of Switzerland converted to Islam and became a mujahidette because she wanted to prove that a woman can be just as good as a man at slaughtering infidels. Now she's on trial for stabbing two people in Lugano.
"No way! No chance!" — Austria launches anti-mass migration campaign
Until recently, few refugees chose poverty-stricken Albania as a pit stop on their perilous trek towards wealthy EU countries. But with the so-called western Balkan migrant trail now shut, the number of Syrians arriving in Albania is on the rise.
Migrants are "trying to find new paths to get to European Union countries" after nations along the route up from Turkey and Greece significantly increased their border security, interior ministry spokesman Ardi Bide told AFP.
Instead of going through Macedonia and Serbia, people attempt to reach the EU via some of the poorest member states including Bulgaria and Albania.
Continued below the fold.